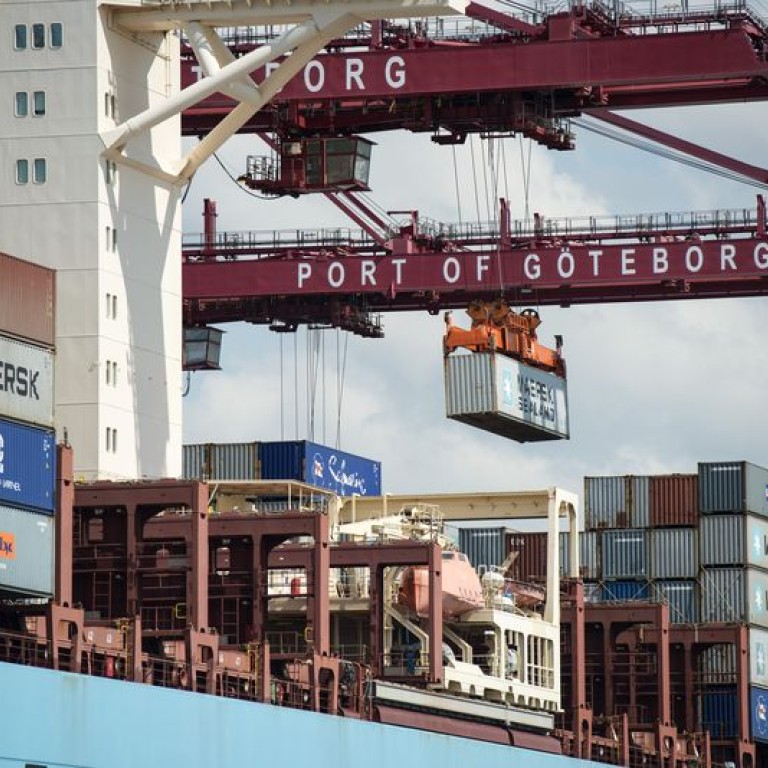 Swedes enjoy trade success
Country reaps rewards thanks to historic ties with the mainland, writes Nazvi Careem
Supported by:
Discovery Reports
Hong Kong plays a crucial role in Sweden's economic and trade relations with the region, with the city having established itself as an important market on its own and also as a stepping stone to the mainland.
Jorgen Halldin, the Swedish consul general for Hong Kong and Macau, says Swedish companies have a strong presence in the city.
"Sweden has a substantial trade relationship with Hong Kong and China," Halldin says. "Virtually all of the large Swedish multinational companies are present in the region, within many different sectors.
"Hong Kong is important both as a standalone market and as a gateway to China. About 160 Swedish companies are present in Hong Kong, within many different business sectors."
He says some companies have established sales offices in the city for the Hong Kong market, and more specialised units, such as financing or purchasing, for their mainland activities. Many Swedish companies also use Hong Kong as their regional headquarters.
Hong Kong has the advantage of being an open economy with fair and transparent business practices supported by a strong legal system. These factors give the city an advantage over many mainland cities when it comes to setting up regional headquarters.
Sweden also has a long history of trade with the mainland, going back 300 years. In 1950, Sweden became the first Western country to forge diplomatic relations with the People's Republic of China.
The mainland is now Sweden's largest trading partner in Asia, accounting for about 3.7 per cent of all exports out of the Scandinavian country and 3 per cent of imports.
According to official figures, Swedish exports to the mainland in 2013 were worth 37.7 billion Swedish krona (HK$46 billion), the country's 10th-largest export market for last year.
Sweden's main exports to the mainland are machinery and equipment, accounting for 38 per cent of total Swedish exports to the mainland in 2012 at a value of about 14.3 billion krona.
Other goods such as pharmaceutical products, organic chemicals, plastics and plastic products, iron, metals and paper also account for a large part of Swedish exports to the mainland.
In terms of goods sourced from the mainland, Sweden's imports in 2012 were valued at about 54.4 billion krona, which resulted in a trade deficit with the mainland.
Machinery and equipment are the main products bought from the mainland at a value of about 21.7 billion krona in 2012. Clothing and garments was the second-largest import category at more than 8.3 billion krona.
Other goods imported to Sweden from the mainland include electronic products and other electronic equipment.
Halldin says the official figures, however, are not considered to portray the complete picture of trade between Sweden and the mainland because many Swedish companies produce their goods in the mainland or export through a third country.
Hong Kong is in the top 30 of leading sourced goods for Sweden, accounting for 0.7 per cent of the country's total imports in 2012, according to data. Exports to Hong Kong, mostly trucks, measuring equipment and telecommunication products, make up 0.4 per cent of total goods sent out of the country.
Exports to Hong Kong for 2012 were valued at around 8.1 billion krona, while imports were worth 4.9 billion krona. The largest Swedish imports from Hong Kong are telecommunications equipment and clothing. "When it comes to Hong Kong economic activities in Sweden, it is also worth noting that the MTR operates the Stockholm subway, and that Hutchison Whampoa is part-owner of the mobile phone operator 3 in Sweden," Halldin says.
Half-year figures for 2013 show that Swedish exports to Hong Kong fell by 29 per cent from the corresponding period in 2012, while imports to Sweden from Hong Kong fell 9 per cent.
For the mainland, exports from Sweden rose 2 per cent in the first half of 2013, while imports fell by 2 per cent.
Tourism is another important industry for Hong Kong and the mainland. In 2011, almost 55,000 Swedish tourists visited the city, an increase of almost 12 per cent.
The mainland is also trying to lure more Swedish visitors and, in August, officials from the resort city of Sanya, in Hainan province, launched a major tourism promotion campaign in Sweden. The "Amazing China, Wonderful Holiday in Sanya" programme offers Swedish visitors tropical scenery, idyllic coastal resorts and a chance to experience the unique cultures of the Li and Miao ethnic groups.