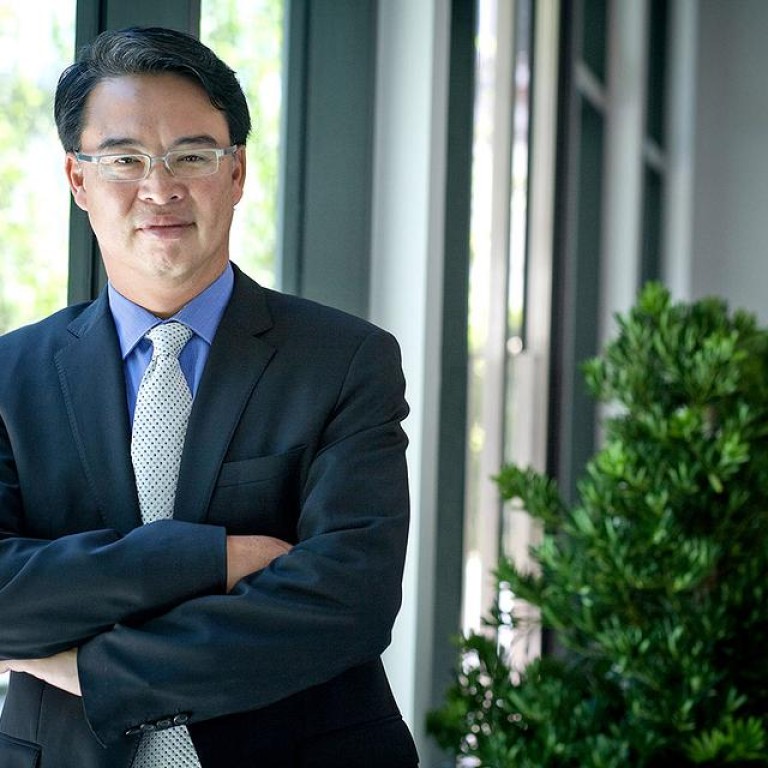 Sansiri redefines modern living with prime properties
Thailand is a natural fit for a second home in Asia. Based on steady foreign investment and a strong manufacturing sector, the kingdom faces strong economic prospects as the hub of emerging economies in Asean. Among the world's top tourist destinations, it draws more than 22 million international visitors annually. Furthermore, the infrastructure build-up in upcountry locales is creating fresh opportunities for continued international investments.
Supported by:
Discovery Reports
Thailand is a natural fit for a second home in Asia. Based on steady foreign investment and a strong manufacturing sector, the kingdom faces strong economic prospects as the hub of emerging economies in Asean. Among the world's top tourist destinations, it draws more than 22 million international visitors annually. Furthermore, the infrastructure build-up in upcountry locales is creating fresh opportunities for continued international investments.
With the assurance of fully integrated services in well-appointed properties across prime locations nationwide, Sansiri makes owning a holiday home in Thailand not just an attractive notion, but a realisable future.
At Sansiri, "Invest in a way of life" is a core belief. This means investing in a physical asset comes with total relaxation at an exclusive resort neighbourhood such as Baan Mai Khao, the company's premium beachfront condominium project in Phuket. It translates to breathtaking views from specially designed verandas at Baan Plai Haad in Pattaya and The Deck in the renowned tourist haven of Patong.
For the busy executive, "Invest in a way of life" entails conveniences such as accessing delivery and billing alerts along with home, child care and directory services through an exclusive online portal. For family members, it offers a continuous stream of dining, health, beauty and recreation privileges, including an annual regatta.
"We bring in the best service to all our properties," says Apichart Chutrakul, Sansiri CEO. "We are building communities for our clients to live in and enjoy a trouble-free lifestyle as much as possible."
Building world-class experiences
Providing fully integrated services for the entire suite of its residential and commercial properties, Sansiri has been carving a niche in the Thai property market for the past two decades.
Apichart founded the company, then known as San Samran, in 1984 and renamed it Sansiri with the entry of the Siripinyo Group in 1994. The company went public in 1996 and established Plus Property in 1998 to provide brokerage services, sales management, development consultancy, property management, building inspection and world-class concierge services.
From single-detached homes, townhouses and condominiums to commercial spaces and office buildings, the company has developed 263 projects across Thailand and a condominium in London's Kensington district for overseas Thais. It emerged as Thailand's top developer last year with a 16 per cent market share in the residential segment.
With its pre-sales success, Sansiri has lined up 47 new condominium and housing projects this year, 24 of which will be located in Bangkok. The project pipeline includes growth areas throughout the country, with developments in key locales such as Chiang Mai in the north, Udon Thani and Khon Kaen in the northeast, Pattaya, Hua Hin and Rayong along the gulf, and Phuket in the south.
Focused on expanding its overseas buyer base, the company is extending the Sansiri lifestyle experience to foreigners eyeing holiday homes or property investments in Thailand. Although property prices have been rising in the country due to its enhanced economic prospects, Thailand remains a more affordable option than Hong Kong or Singapore. The overall cost of living in Thailand for a comparable or an even better quality of life is also substantially lower.
Thailand's Condominium Act allows foreigners to directly purchase freehold condominium projects. While absolute land ownership remains restricted, this condominium law provides foreign buyers a level of consumer protection that is not available with other property types. To further ease the process, Sansiri ensures timely and transparent transactions through award-winning information technology systems for call centre support and online contract management.
"Property management and concierge services make a big difference to foreign buyers, so we make these after-sales services highly accessible," Apichart says.
As a lifestyle leader in the property industry, Sansiri released a Home Service Application to enhance customer services, a first in Thailand. Co-developed with Plus Property, the application gives property owners and residents remote access to concierge services through mobile devices, personal computers or via touchscreen stations deployed in Sansiri properties.
The application also allows users to retrieve delivery and billing alerts, personal messages from Sansiri officers regarding property concerns, and information on home care, maid services, security and other available services. All transactions within the system - whether queries, requests, complaints or suggestions - are traceable, and residents are notified about the progress on their concerns. Sansiri plans to provide real-time interaction through the Home Service Application in the near future.
Themed developments
The development philosophy behind Sansiri's all-inclusive offerings captures the aspirations of a diverse clientele that has come to rely on the company to deliver high-quality properties reflecting a chosen lifestyle.
For the modern and hip younger generation, it offers EDGE Sukhumvit 23, an exclusive city oasis incorporating hi-tech features such as a lobby that uses mood lighting, a moving gallery in the lift and an open-air roof deck. The 35-storey condominium also features rare greenery for an urban condominium.
Sansiri's design innovation is further showcased along Sukhumvit Road with the Via Botani, Via 49 and Wyne condominium projects. Part of the Aesthetic Collection, Via Botani and Via 49 cater to a high-end clientele that value aesthetically rich spaces. Via Botani is designed around a glorious tree that has prospered on Sukhumvit 47 for generations, while Via 49 is considered an architectural landmark on Sukhumvit 49. The mid-segment Wyne project near Sukhumvit 71 features the "Live with Attitude" concept - fully furnished units that can be decorated around the passion of its owner, whether it is cooking, fashion or travel.
Responding to the need for high-quality residences in urbanising provinces, Sansiri has extended its "dcondo" brand to Chonburi, Chiang Mai, Surat Thani, Songkhla and Phuket - all high-potential locations. Convenience is emphasised in "dcondo" projects as they cater to students, young professionals and growing families. Like its predecessors in Bangkok, which are near Skytrain and subway routes, the new "dcondo" projects make hospitals, schools, shopping and recreational destinations readily accessible.
Location is likewise a strong selling point of Sansiri properties targeted at professional expatriates and retirees. The company's resort condominiums are in all of Thailand's major tourism zones.
Its flagship project in Phuket, Baan Mai Khao, is situated right on the world-famous Mai Khao Beach alongside famous luxury hotels and spas. It features Sino-Portuguese architectural elements and a semi-outdoor lobby that opens to the shimmering sea and verdant landscape. The same relaxing ambience is cultivated at The Deck in Patong, Baan Plai Haad in Pattaya and the Mediterranean-themed Chelona Khao Tao in Hua Hin. These beachfront condominium properties are all surrounded by shops, bars and other popular venues.
The company is also developing a mountain resort in northeastern Thailand called The Valley. The luxury estate is near the Khao Yai forest, the third-largest national park in Thailand and a Unesco World Heritage Site. The serene natural environment, combined with modern amenities, makes it ideal for long-term residential and investment purposes.
"Sansiri provides the best products to every market segment - from a 1-million baht (HK$250,000) condominium unit to a 100-million baht luxury estate," Apichart says. "Our more than 250 projects nationwide cover every housing preference in the market."
Sustainability
Sansiri goes beyond services and properties to encompass the community's social well-being and health. As an integral part of the Thai business community, the company is a leader in giving back to society. It has partnered with Unicef Thailand in the sustainable Social Change programme that fosters a family-friendly workplace, supports the end of child labour and promotes a better future for children nationwide.
The company is a proud model of child-friendly business practices for other publicly listed companies. Aside from offering a generous six-month maternity leave, the company resolutely bans any child labour on all Sansiri construction sites. It helps communities around project sites through temporary classrooms where children can learn basic language, arts and maths lessons.
Licensed coaches are also able to give children free football training through Sansiri Academy, where more than 4,000 are enrolled in Bangkok alone. The academy expanded to Phuket last year with the re-opening of the Tsunami Memorial Football Centre.
Through the Children's Cornerstone Foundation, Sansiri encourages other business entities to take part in social responsibility projects. One such initiative is the Sustainable Lunch programme for children, through which micro-farm projects are organised within school grounds to supply the food while simultaneously contributing local livelihood opportunities.
"Unicef is very pleased," Apichart says. "We are a small company in the world, but we are surely trying very hard to help the children. It's the philosophy of Sansiri that as a fully integrated property company, we want to be No 1 in the minds of our clients in sustainability."
As Sansiri is much more than a real estate developer, its full circle of performance success shows that it lives up to the company ethos: "Construct a life, not just a building".