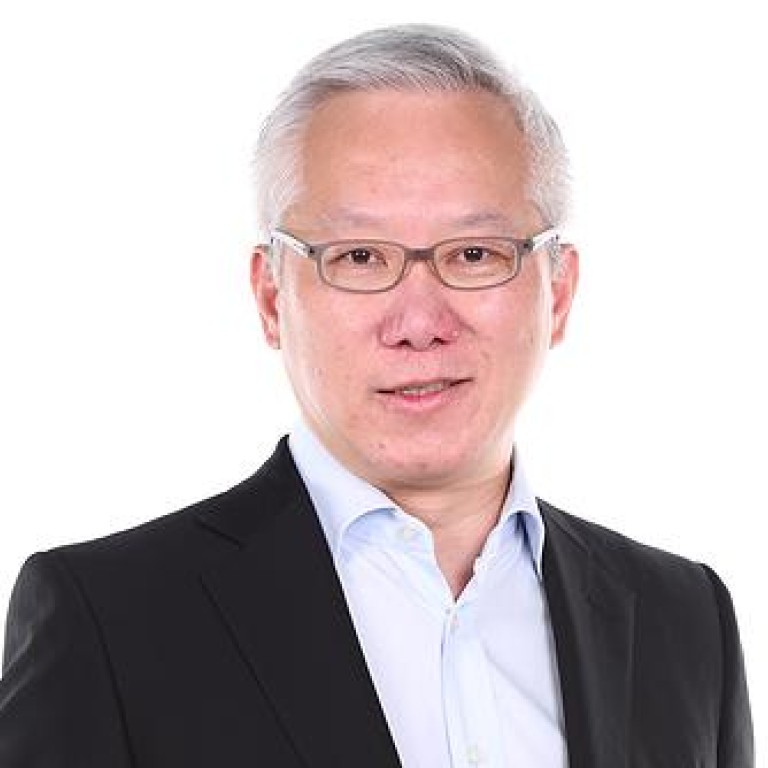 Raimon Land's luxury properties raise bar in design and quality
Supported by:
Discovery Reports
Bangkok's structural marvels have increased not only in number, but also in the quality of design and construction. With Thailand's GDP on track to grow as much as 5 per cent this year, industry experts are optimistic that the property and real estate markets, particularly the high-end segment, will also see a steady climb.
Behind the transformation of the city's skyline are the country's equally spirited builders and developers - led by independent luxury residential property developer Raimon Land, which focuses on prime city and resort locations.
"Raimon Land's edge is in its mindset," says CEO Johnson Tan. "Instead of competing on prices or payment terms, we position ourselves as the developer of choice for those who recognise value. Luxury is loosely defined, but we think of it as space not all money can buy. As you may see from 185 Rajadamri, it is not often that you get two green lungs, or parks, on a freehold piece of land in Bangkok."
Its commitment to high quality and international standards of luxury living has earned the Stock Exchange of Thailand-listed company a globally diversified clientele, almost half of whom come from 60 countries. Raimon Land anticipates a steady influx of foreign buyers, and will continuously increase its exposure in the flourishing Chinese, Japanese and north Asian markets.
One of its newest clients, Dr Khongkwan Fujitniran, testifies to Raimon Land's regard for customer satisfaction. "I always focus on location - and I love the street and the views from my condo. The 185 Rajadamri project has also been built on the last piece of freehold land available in this area," Khongkwan says.
The company's projects showcase world-class designs, such as those by HB Design founder Hans Brouwer, who has worked on a number of Raimon Land residential projects. These include The Heights in Phuket, an inspired contemporary expression designed to complement the site's natural environment, and The River in Bangkok, which is the tallest residential structure in the capital. Another development in Bangkok, 185 Rajadamri, will be a residential tower with generously proportioned, luxurious contemporary condominiums, duplexes and penthouses. Elsewhere in Pattaya, Brouwer's design works on Northpoint aim to raise the bar in grade-A beachfront living.
Raimon Land has smaller assets ranging from a mall to retail space and an office building, although its core strength lies in high-end condominium projects in prime locations that provide buyers the exclusivity of freehold titled property. It will continue to focus on and broaden its core expertise.
The company has a portfolio of five continuing projects, one of which is The River, an award-winning luxury condominium project situated along the scenic Chao Phraya River. Another award winner is 185 Rajadamri, a luxury freehold condominium that provides spectacular views of both the Royal Bangkok Sports Club and Lumpini Park - a luxury no other condominium with a freehold title deed has.
Raimon Land's latest project in Bangkok is The Lofts Ekkamai along the Sukhumvit main road. It features loft architecture with ceilings up to 5.9 metres high and spectacular city views. It is located at the heart of the Ekkamai-Thonglor neighbourhood, which is deemed to be Bangkok's version of Hong Kong's entertainment and dining district Lan Kwai Fong. Launched this year, the contemporary-designed condominium is already more than 50 per cent sold.
Two of Raimon Land's other ongoing projects - Zire Wongamat and Unixx South Pattaya - are situated in Pattaya, about 130km southeast of Bangkok. Pattaya is a particularly big draw to Bangkok locals, expatriates and 5 million annual visitors, thanks to the city's attractive beach resort lifestyle.
The company intends to maintain the rapid pace of growth that it has set, as demonstrated by its completion of eight properties in a period of six years. Exploring viable markets outside of Thailand, it is also actively conducting studies and research on various subsectors of the property industry.
"Raimon Land is proactive in identifying new opportunities and negotiating land acquisitions for future developments," Johnson Tan says. "The company will continue to raise the bar in design standards and construction quality for high-end condominiums, and seek niche retail and hospitality projects in Bangkok and resort locations throughout Thailand."