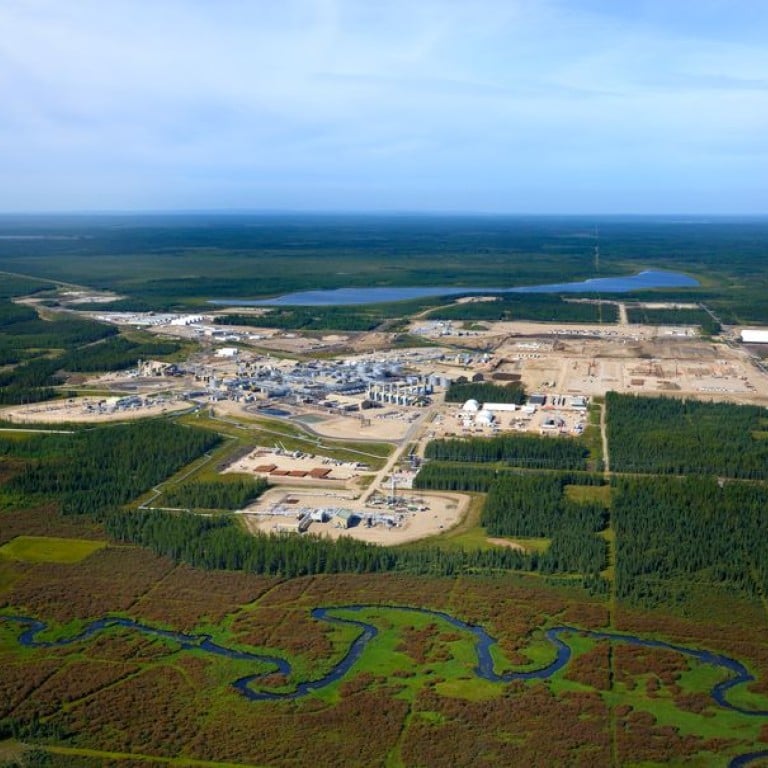 Cenovus Energy: A next generation oil sands producer
Supported by:
Discovery Reports
With the world's third-largest oil reserves, cutting-edge expertise and a stable political and economic system, Canada is emerging as one of Asia's best options for long-term energy security. Ninety-seven per cent of the country's recoverable oil is located in a distinctive deposit known as the oil sands. Using state-of-the-art mining and drilling technology, oil sands producers are finding increasingly effective ways to exploit this rich resource of heavy crude. Oil sands expansion is expected to help Canada more than double oil production to about 6.2 million barrels per day (bpd) by 2030.
Cenovus Energy is one of Canada's leading oil sands producers and the country's largest thermal operator. Using specialised drilling methods, Cenovus injects steam deep underground to separate the thick oil from the sand, then pumps the oil to the surface. This next-generation technology is known as steam-assisted gravity drainage (SAGD).
"We like to think of ourselves as a technology company that works in the oil business," says Brian Ferguson, president and CEO of Cenovus. "We are focused on innovation to continually improve our efficiency and environmental performance so that all Canadians can be proud of how we produce oil."
Cenovus has been recognised as one of the world's top sustainable energy producers. This is partly due to the company's industry-leading steam-to-oil ratio (SOR) at its oil sands projects. SOR is a measure of how many barrels of steam are needed to produce a barrel of oil.
The company's combined SOR at its producing Foster Creek and Christina Lake projects in Alberta is just above two. This low SOR contributes to better environmental performance through reduced energy and water use and lower greenhouse gas emissions. At the same time, Cenovus' SAGD extraction technology allows it to access large areas of oil trapped underground, while disturbing only a small surface area of the boreal forest.
Cenovus' low SOR has also helped establish the company as a low-cost producer. Its production costs are extremely competitive when compared with other types of unconventional oil production around the world, such as deep-water drilling or the United States' tight oil.
So far, 10 oil sands phases have been developed at Cenovus' Foster Creek and Christina Lake projects. Including its newest project, Narrows Lake, nine more phases have regulatory approval or are under construction.
All three operations are jointly owned with ConocoPhillips. Narrows Lake will be the industry's first SAGD project to use a solvent such as butane on a commercial scale. By combining butane with steam, Cenovus hopes to significantly improve its oil recovery while further reducing its SOR.
In addition to its oil sands assets, Cenovus also holds conventional oil and natural gas leases in western Canada. Total net oil production reached nearly 177,000 bpd as of September last year. Oil sands production accounted for close to 60 per cent, while the rest came from conventional oil and natural gas.
"Cenovus has decades of potential growth ahead," Ferguson says. "We have identified opportunities to invest about C$35 billion [HK$247 billion] over the next 10 years on existing Cenovus lands. This will allow us to nearly triple our production of crude oil."
Cenovus aims to raise total net oil production to 525,000 bpd by 2023 and has already submitted regulatory applications for emerging projects that would extend the company's growth strategy well into the future.
The company also has the advantage of owning a 50 per cent stake in two refineries in the US. Operated by the company's partner, Phillips 66, these refineries benefit when prices of Canadian heavy crude are low, while also allowing Cenovus to capture world pricing for finished products such as gasoline, diesel and jet fuel. This integration gives the company a strong hedge against commodity price volatility.
With much of Asia's growing refining capacity designed to process heavy oil, Cenovus sees the region as a natural market for Canada, with mutual benefits for both sides.
"Having reliable, affordable and plentiful energy is a key driver for economic growth and quality of life in any region," Ferguson says. "That really has been North America's advantage for a long time and I think it is very important to Asian investors as well."
Using rail and pipeline to get its product to tanker ports, Cenovus has already begun shipping small quantities of oil to Asia and is positioning itself to become a much bigger player in the region through long-term transport commitments. The company has 175,000 bpd of firm space on proposed pipelines to the west coast, 150,000 bpd on proposed lines to the US gulf coast and 200,000 bpd on the envisioned Energy East pipeline, which would give Cenovus access to Asian markets via the eastern seaboard.
In addition, the company aims to ship up to 10 per cent of its marketable oil by rail, giving it even more flexibility to reach markets overseas.
"Cenovus can offer reliability and predictability to Asian refiners looking for long-term, secure sources of supply," Ferguson says. "There may also be future opportunities for companies to co-invest with us as potential joint-venture partners on some of our developments here in Canada."
Cenovus: At a glance
An integrated Canadian oil company focused on oil sands development
About 5,000 people and growing
Approximately 3.1 billion barrels of proved and probable oil reserves
Approximately 93 billion barrels of discovered bitumen initially-in-place*
A 50 per cent stake in two United States refineries located in Illinois and Texas
Listed on the Toronto Stock Exchange and the New York Stock Exchange
*Includes unrecoverable volumes and is not an estimate of the volume that will ultimately be recovered. There is no certainty that it will be commercially viable to produce any portion of the estimate.