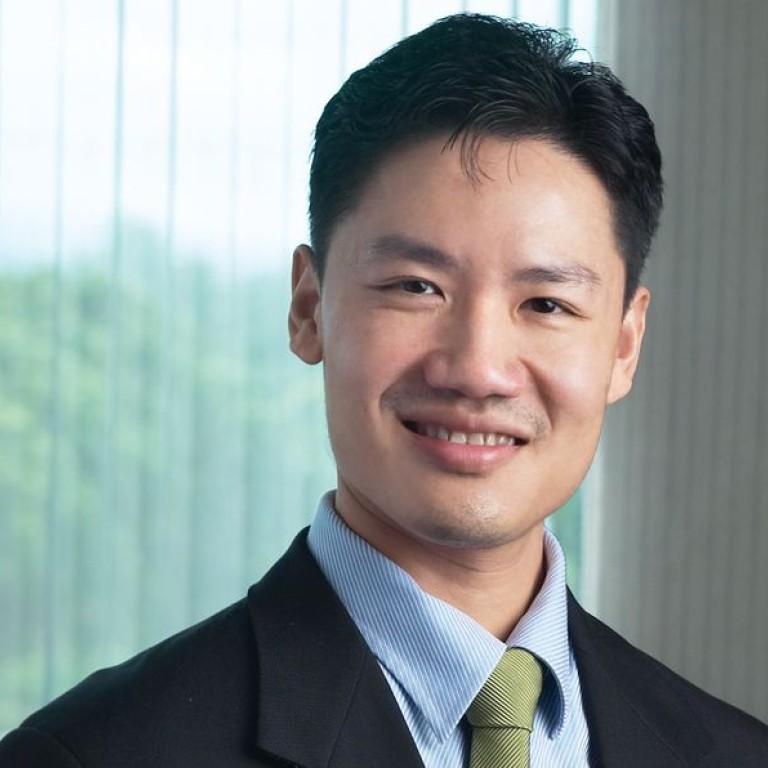 EUPE develops sustainable communities for generations
Children play in lush, green parklands as neighbours engage in friendly conversation in the shade of trees that encircle their homes. Cultivating such communities takes more than a traditional property developer. It takes a focused township developer that looks beyond maximising density and immediate returns to prioritise the quality of life of its customers.
Supported by:
Discovery Reports
Children play in lush, green parklands as neighbours engage in friendly conversation in the shade of trees that encircle their homes. Cultivating such communities takes more than a traditional property developer. It takes a focused township developer that looks beyond maximising density and immediate returns to prioritise the quality of life of its customers.
Focused on lasting sustainability for the benefit of society, EUPE Corporation aims to "give back" to the people who live, work and play in its townships, condominiums, resorts and other development projects.
"As a township developer, we take a longer-term perspective," says Beh Huck Lee, group managing director and CEO. "Township development must be a sustainable business model that is good for your community and good for your customers."
EUPE's commitment has earned it the trust of the public and its partners, enabling it to be named as one of Malaysia's Top Property Developers of 2012 to 2013. Building on its successes, EUPE is diversifying from township development into higher-end development projects beginning with its key communities in its home base in Kedah. EUPE is also working on bringing this same top-quality communal living to Kuala Lumpur, the rest of Malaysia, and eventually into the region.
"As a company that's been around for 25 years, we are engaging in a very interesting phase of expansion and growth - not just geographic, but product expansion as well," Beh says.
At home in the park
The first township of its kind in northern Malaysia, Astana Park Homes in Sungai Petani, Kedah, embodies the forward-thinking and meticulous planning that differentiates EUPE's township development. Aptly named, Park Homes gives residents and future generations a safe and stylish home surrounded by greenery.
"We want to encourage community living again, where you actually go outside and fly a kite," says Michelle Gan, head of marketing. "All the houses have the parks as their garden, which means your children can play and you can walk around and chat with the neighbours."
EUPE designed each of the 1,000 units within Park Homes to have as much access to the greens as possible by opening up living and dining rooms to the parks. All units are connected directly to the parks instead of being separated by roads. This limited vehicular access also ensures the safety of children playing outdoors.
Planned with the enjoyment of different age groups in mind, Park Homes has dedicated areas for group activities such as tai chi, yoga and meditation. It also provides ample space for biking and jogging, and families can also enjoy its playgrounds, football fields, reflexology trails and fitness corners that have outdoor exercise machines.
Park Homes comprises four secured precincts sprawling across 80.94 hectares. Having completed the first precinct, EUPE expects to complete the whole township within the next two years.
With Park Homes, EUPE demonstrates its dedication to giving customers the best value for their investment. Owners will be able to pass on to their children an entire healthy lifestyle in addition to a home in a wholesome environment.
"We could have just removed all the landscaping and increased the density for much faster returns, but we thought about the longer term," Gan says. "We give buyers value that is beyond what they actually buy."
Reaching new heights of sustainability
Making the most of the natural advantages of its location in Kedah, Sky Residences embodies EUPE's pledge to nurture the environment alongside the community. The first premium high-rise condominium in Sungai Petani, Sky Residences is Malaysia's first residential project to receive Silver certification in the Core and Shell category of Leadership in Energy and Environmental Design (LEED). Sky Residences earned its certification for its innovative passive design.
"We wanted to adopt standards that emphasise comfort and usability for the customers, so we have chosen LEED," Beh says. "We wanted to emphasise passive design as something that is permanent and does not require repair or regular maintenance."
Sky Residences' passive design features include the building's orientation to maximise daylight. The design also has structures that protrude from the eaves to create shade. Sky Residences is also designed to make the best use of wind flow to keep corridors throughout the building naturally cool while reducing the wind's "howling effect" and the need for air conditioning. These passive design features reduce the entire condominium's energy use by up to 30 per cent.
"We've got all this strong wind and light, so why just close up the building and put air conditioning inside?" Gan says. "This is where the planning comes in, so that we just harvest whatever is already there."
Like Park Homes, Sky Residences is encircled by gardens and laid out to promote a neighbourly atmosphere for residents. Recreational activities, social gatherings and quiet relaxation all have a place within the condominium complex.
As a sterling example of the high-end development niche that forms part of EUPE's diversification, Sky Residences is a stone's throw from EUPE's own Cinta Sayang Golf & Country Resort. The proximity attracts South Koreans and other foreign nationals who drive the substantial demand for Malaysian golf-based properties.
Kuala Lumpur and beyond
Park Homes and Sky Residences are the latest additions to EUPE's track record that includes major projects such as Hill Park Residences, Seri Astana, Puncak Surya and Sri Iora. Taman Ria, EUPE's first township development project, is a landmark in the history of Kedah by being one of the largest housing programmes in northern Malaysia. Renowned in Sungai Petani as one of the best townships in terms of planning and organisation, Taman Ria provides residents with easily accessible shops and facilities.
"That's the development, the vision that we want to create," Beh says. "Community is very important where you live."
EUPE places as much emphasis on "giving back" to the community as on establishing it. Working closely with the government, EUPE has built almost 8,000 units of low-cost housing as a social service - well beyond the number required by law.
After completing about 20,000 property units, EUPE remains driven in its focus on developing sustainable communities. One of its upcoming projects, The Head of the Dragon at The Somerset, is an exclusive residential area incorporated into landscaped terraces on a hillside in Sungai Petani.
EUPE designed the project without cutting into the side of the hill to preserve the natural beauty of the hill's surroundings. Residents are able to enjoy panoramic views of Cinta Sayang from a height of 20 metres. The project also features walkable paths through the terraces all the way to the bottom of the hill.
EUPE also has plans to grow its hospitality, property investment and management, plantation and tourism divisions. It plans to place special emphasis on its fully-fledged construction division in Kedah by obtaining major contracts.
To pursue its vision for growth outside of Kedah, EUPE will continue to diversify into luxury development projects in Kuala Lumpur. This expansion comes in the wake of property buyers from the mainland, Taiwan, Japan, South Korea, Singapore, Britain and Australia who are increasingly becoming attracted to Kuala Lumpur and other key areas in Malaysia.
EUPE will be developing an integrated project in South Bangsar, Kuala Lumpur. It will be able to give customers the convenience of being close to the University of Malaya, Mid Valley Megamall and Petaling Jaya. EUPE is also working on a "project of choice" in the township of Cheras, which is southeast of Kuala Lumpur. Building in Cheras will likewise enable EUPE to provide customers with ready access to Kuala Lumpur's city centre and central business district.
EUPE is also looking at expanding beyond Malaysia and into the region. To this end, EUPE welcomes regional partners who share its commitment to developing viable communities.
"If a partner is willing to explore the market, and take the adventure of grooming the business to develop something that we believe may be slightly unorthodox today but could eventually go a long way, let's do it together," Beh says.
EUPE is particularly looking to venture into China in the next five years. It sees potential partnerships with Chinese government bodies, landowners or contractors considering projects in Southeast Asia.
"Every market is different, and we have to respect this and think about what we want to do for that particular community," Beh says. "We are very used to this kind of planning, and one day when we go to China, I'm sure we can offer something that is unique and practical to them."