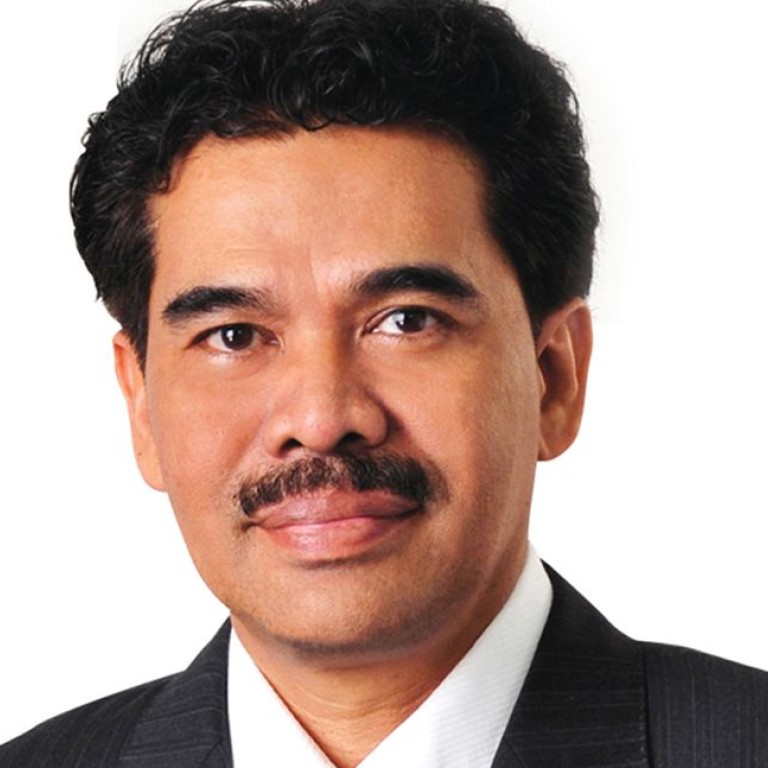 PBAHB Group shares sustainable water supply management experience
As the need for managing resources sustainably becomes increasingly critical for communities worldwide, prudent management of water supply is becoming just as valuable as water itself.
Supported by:
Discovery Reports
As the need for managing resources sustainably becomes increasingly critical for communities worldwide, prudent management of water supply is becoming just as valuable as water itself.
"We are genuinely interested in sharing our expertise in sustainable water supply management in Asia," says Jaseni Maidinsa, CEO of PBA Holdings Group of Companies (PBAHB). "You can buy equipment from anywhere, but not our knowledge or mindset."
PBAHB ensures continuous good water supply in Penang, a highly industrialised but water-stressed state in Malaysia. It received an international award for consultancy work in Palembang, Indonesia, in 2011. The company also jointly manages a water treatment plant that it helped to build in Yichun, China. PBAHB's wholly owned subsidiary, Perbadanan Bekalan Air Pulau Pinang (PBAPP), received the Malaysian Ministry of Energy, Green Technology and Water's inaugural Efficiency Award and was recognised as the Water Services Operator of the Year in November last year.
PBAHB is a Malaysian publicly-listed company that specialises in holistic water supply management with emphasis on sustainability. PBAPP focuses on the entire water supply value chain in Penang.
Leveraging its experience as a resource- and cost-conscious water operator, PBAPP supplies potable quality water at affordable tariffs, thereby enhancing Penang's quality of life and its competitive edge as a global manufacturing hub. It has also helped the Malaysian state to achieve the lowest percentage of non-revenue water, or water loss, in the country.
PBAHB has also managed to sustain profitability since its listing in 2002. With the Penang state government as its majority shareholder, it is one of the few water companies in Malaysia that pays annual dividends.
"Water supply is an industry of the future because water will always be essential for daily life. We need water, yet it is not valued as the precious resource that it is in many Asian communities. Inevitably, its value will grow in the future in an increasingly crowded world," Jaseni says. "While it seems logical to consistently expand infrastructure to meet growing demand, you have to think about the cost to the consumer. Having less dollars in Asia, it makes more sense to optimise the resources at hand, and to create and implement sustainable solutions. The challenge is to successfully walk the thin line between water availability and its long-term affordability. This is not easy, but it is possible."
PBAHB Group's joint-venture modular treatment plant in Yichun has increased output from 5 million litres per day (MLD) in 2009 to 40 MLD in 2012 without significant additional development costs. PBAPP is also a mentor to Indonesian water operators through the Indonesian Water Supply Association, PERPAMSI.
PBAPP and PDAM Tirta Musi Palembang were jointly given the coveted WaterLinks Award for Best Water Operator Partnership in 2011. WaterLinks represents the International Water Association, Asian Development Bank and United States Agency for International Development.
To share its expertise in sustainable water supply management, the PBAHB Group established the Penang Water Services Academy (PWSA). PWSA trains Malaysian school-leavers and employees from water supply operators throughout the Asean. Through the academy, trainees benefit from the group's proven water management practices that are based on the "appropriate" - though not necessarily the latest - technologies and methodologies.
"PWSA provides appropriate training for water industry professionals in developing countries, because we are in a developing country. The difference between us and a first-world consultant is that we understand Asian needs and sensitivities, and we deliver results that are suited to the Asian environment," Jaseni says. "We need to implement sustainable water supply management solutions in Asia now because we need to think about the future. We need to ensure that our children and grandchildren will continue to enjoy good quality and affordable water supply."