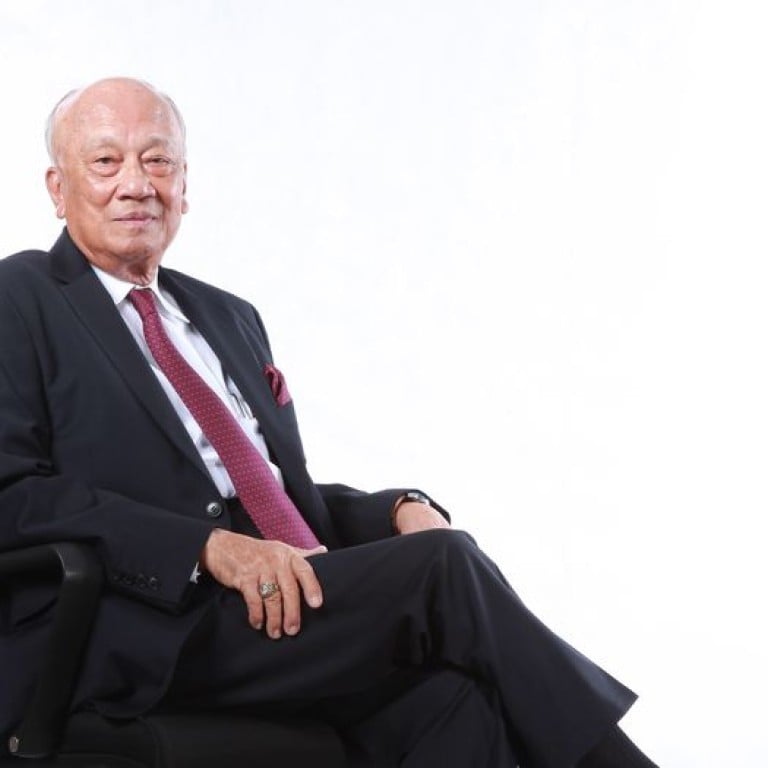 Datasonic enriches lives through innovative products
Consistently delivering maximum benefits to end-users, Datasonic Group safeguards highly confidential personal-identity information with integrated solutions, creating a safe and secure society.
Supported by:
Discovery Reports
Consistently delivering maximum benefits to end-users, Datasonic Group safeguards highly confidential personal-identity information with integrated solutions, creating a safe and secure society.
The group specialises in high-security smart card personalisation services, offering total solutions through its synergistic, wholly owned subsidiaries - Datasonic Corporation, Datasonic Technologies and Datasonic Smart Solutions. With a strong focus on research and development, Datasonic provides consulting expertise and supporting software, equipment and maintenance services across governmental, private commercial and financial institutions.
"The philosophy that leads to our success is ensuring that our products and solutions bring added value to our customers more than to us," says Dr Mohamed Hashim bin Mohd Ali, Datasonic's chairman.
Holding a leading market share for Malaysia's smart card solutions, Datasonic is involved contemporaneously in three smart card programmes - the national identification card and passport, the multipurpose payment card, and the chip-based debit and credit cards. Benefiting from Datasonic's smart card expertise in the financial sector are major banking institutions in Malaysia such as Citibank, Hong Leong Bank and United Overseas Bank.
Providing cutting-edge innovation and technologies, Datasonic seeks out technology transfers through strategic partnerships with global industry players from the United States, China, Germany, Italy, the Netherlands, Singapore and Switzerland. "We are committed to deliver world-class products and services," says Hanifah Noordin, managing director.
The group has been involved in the chip-based national identification cards, known as MyKad, since 2001, and the implementation of a payment multipurpose card programme in 2003 to replace cards with magnetic strips and chip-based ones.
Datasonic was awarded a 73 million ringgit (HK$173.8 million) contract in 2011 to supply four million MyKads with enhanced security features using laser-engraving technology, to the National Registration Department of Malaysia.
Generating positive response on MyKad's security measures, Datasonic was granted a project extension in 2012 to supply 10 million MyKads worth 180 million ringgit.
Datasonic is also supplying 10 million units of polycarbonate passport data pages and laser-engraving personalisation equipment to Malaysia's immigration department. Amounting to 284.70 million ringgit, the project's contract runs for five years until 2018.
"The current technology uses laser engraving, which penetrates the surface of the polycarbonate cards and marks its internal layers with personal bio-data, preventing alteration attempts on the card surface," says Chew Ben Ben, deputy managing director. "The state-of-the-art ultraviolet colour technology used in Malaysian passport data pages is world-class."
Datasonic has commissioned a leading Swiss company in security printing to supply the polycarbonate data pages for the e-passports.
In April last year, Datasonic announced granting one bonus share for every two existing shares, enlarging its share base by 50 per cent to 67.50 million ringgit. Following its bonus issue, Datasonic's market share price jumped to an all-time high of 10 ringgit (15 ringgit adjusted for the bonus issue) late last year. Datasonic subdivided its 50-sen shares into five 10-sen shares in December last year to improve trading liquidity, making the share more accessible to smaller investors.
With its outstanding order book and efficient cost management, Datasonic's annual profits increased by almost 1.5 times to 260.7 million ringgit last year from 178.7 million ringgit in 2012. "We seek long-term institutional investors to take part in Datasonic's robust growth," Hanifah says.
Datasonic is also committed to making a positive contribution to society. The company is looking into e-health solutions by developing its own Total Hospital Information System, focusing on public hospitals that depend on state subsidies.
Looking into the emerging markets in Asia, particularly Myanmar and Vietnam, Datasonic seeks top-calibre industry partners as it aims to market its integrated solutions overseas this year. "The global demand for polycarbonate is growing, and we would like to expand our experience and technical competency in multiapplication IDs," Chew says.