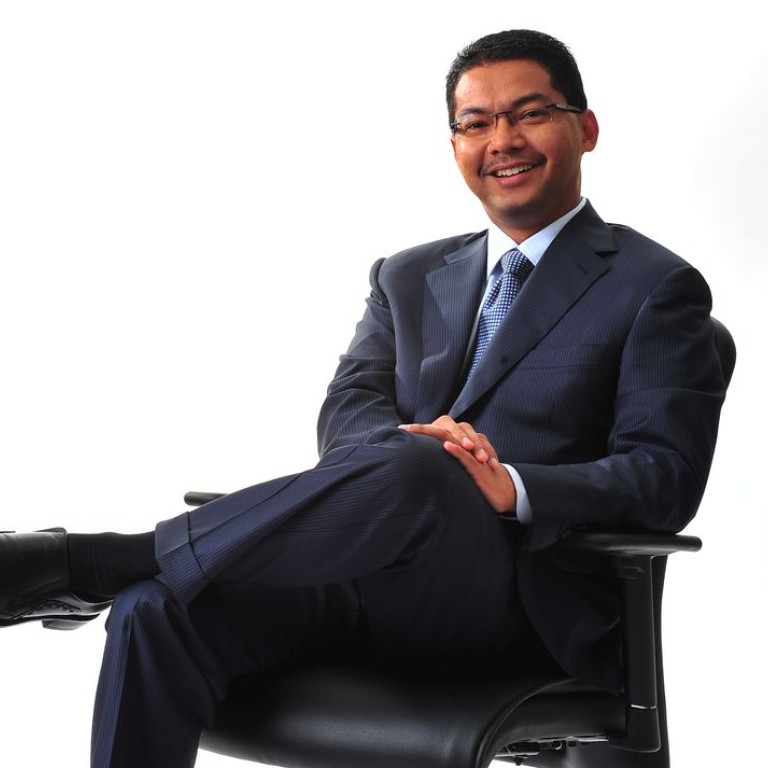 EXIM: Cross-border services becoming key to Vision 2020
Trade expansion is at the centre of Malaysia's goal to become a high-income nation by 2020, and services-based exports are increasingly relevant in attaining this vision.
Supported by:
Discovery Reports
Trade expansion is at the centre of Malaysia's goal to become a high-income nation by 2020, and services-based exports are increasingly relevant in attaining this vision.
"More and more Malaysians are crossing the border to undertake infrastructure projects such as highway concessions and independent power projects," says Adissadikin Ali, president and CEO of Export-Import Bank of Malaysia (EXIM). "There has been a lot of focus towards the long term."
EXIM has paved the entry of Malaysian champions and small-and medium-sized enterprises to new markets abroad since 1995. For instance, PLUS Expressways' first foray into Indonesia was covered by US$95 million in loans from EXIM, which joined a syndicate of 22 banks and financial institutions that provided total funding of US$916.67 million in 2012 for the Cikampek-Palimanan toll road project. Lintas Marga Sedaya, a joint venture in which PLUS has a 55 per cent stake, won the 35-year concession for the toll road project.
"Infrastructure spending spurs the economy," Adissadikin says. "Countries all around the world have seen the model work, at least in Malaysia, so there has been a lot of demand for our support from Malaysians that go out and invest in infrastructure projects within Asean."
Wholly owned by the Malaysian government, EXIM supports Malaysian-owned businesses with banking and credit insurance products and services, including advisory services on overseas trading ventures. It provides an array of conventional and Islamic term financing, trade finance and guarantees to Malaysian exporters and importers. Its insurance products allow Malaysian traders to protect their overseas investments from various financial and market risks.
Close to 30 per cent of EXIM's loans and guarantees in 2012 went to overseas construction ventures, while 21.4 per cent went to wholesale and retail enterprises including restaurants and hotels, and another 16.3 per cent to the manufacturing sector. East Asia accounted for 35 per cent of this financing, making it EXIM's biggest regional area.
Recognising this vast opportunity for Malaysian enterprises, EXIM is tapping the global Islamic capital market to accelerate infrastructure development, especially among Asean's emerging economies. It launched in September last year the US$1 billion Multicurrency Sukuk Issuance Programme through trustee EXIM Sukuk Malaysia. The programme has been rated A3 by Moody's, A- by Fitch and gA2(s) by RAM Ratings, reflecting EXIM's strategic role as the only developmental financial institution facilitating Malaysians in their cross border ventures.
"We are relevant to the economic agenda of the nation," Adissadikin says. "We are very strategic as such that the Malaysian government is behind us."
Bonds to be issued under the programme are approved in principle to be listed and traded on the Labuan International Financial Exchange and Singapore Exchange Securities Trading. Additional exchanges may be identified for each series.
The sukuk programme is EXIM's second offering after its US$1.5 billion Multicurrency Medium Term Note Programme, which it launched in 2012 following a four-year revamp. The inaugural offering of US$500 million fixed-rate notes was made in June 2012. Sixty per cent of the notes were distributed across Asia, 22 per cent in Europe, 13 per cent in Japan and 5 per cent in the Middle East.
Increasing activity in the international bond market is part of EXIM's strategy to tap funds at the lowest possible cost. Since it carries the same rating as the government of Malaysia, it is able to source funds internationally at better rates. The benefits are passed on to Malaysian traders through low-cost financing, which helps them become more competitive in their overseas ventures.
"We are dynamic in going forward to ensure our support for as much viable business out of Malaysia," Adissadikin says. "That's what we're meant to do, and that's what we will do."