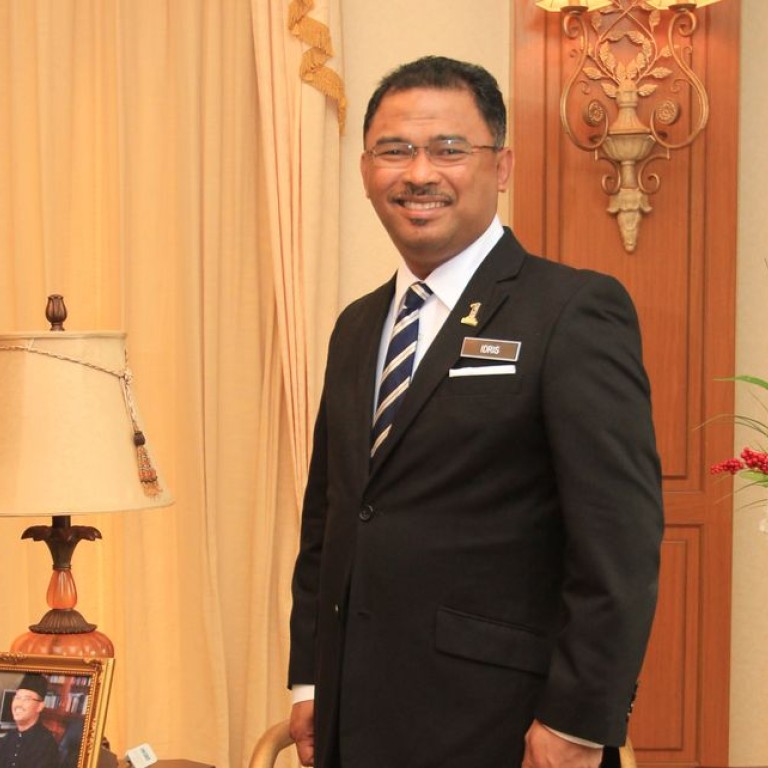 Melaka stands out with culture of excellence
Barely larger than Singapore and the third-smallest Malaysian state, Melaka is undergoing a cultural revolution that is reshaping its people, government and business landscape.
Supported by:
Discovery Reports
Barely larger than Singapore and the third-smallest Malaysian state, Melaka is undergoing a cultural revolution that is reshaping its people, government and business landscape.
Enthusiasm filled the room as Michelle Ong, CEO of KAJ Development (KAJD), presented to Malaysian Prime Minister Najib Razak and Melaka Chief Minister Idris Haron the master plan for Melaka Gateway. Everyone listened intently and watched as Ong unveiled details of the US$12 billion project.
Off the coast of Banda Hilir, construction of the two man-made islands has already begun. Together with one natural island, the reclamation project will complete a ring of three islands. The undertaking will be the biggest cluster of man-made islands in Southeast Asia, covering 246 hectares when completed in 2023.
Melaka Gateway features 15km of premier waterfront addresses for high-rise luxury condominiums and exclusive marina villas with private jetties. The iconic Gateway Beacon Tower housing a seven-star hotel, luxury apartments and a health and wellness development anchoring on the concept of Lifestyles of Health and Sustainability will also be incorporated into Melaka Gateway.
Melaka Gateway will also feature more than 450 outlets for international brands, a 24-hectare theme park, a monorail system and the Malaysia Eye - a 100-metre Ferris wheel offering a breathtaking view of the Strait of Malacca.
"I could not believe my eyes. I thought I was looking at Manhattan," Idris says. "We're offering here a perfect opportunity for the world to share in the promising future of Melaka."
The project has drawn an influx of foreign investors, including China's investment arm, Kasen International. Master developer KAJD has also partnered with the TRE Group of Singapore, Royal Caribbean Cruises of the United States, Skkye Group from Italy and Rinani International Aero Marine, a Malaysian-Korean joint venture.
Melaka Gateway is expected to drive home Melaka's maritime importance as it will also feature the new Melaka International Cruise Terminal that can accommodate up to three cruise ships at the same time. It will also be home to a world-class maintenance and repair facility for mega yachts and will be the region's largest marina with up to 1,000 berths.
A vibrant economic backdrop
Located in the southern region of the Malay Peninsula, Melaka lies along the Strait of Malacca with Indonesia on the other side. The strait is the primary shipping channel between the Indian Ocean and the Pacific Ocean, serving as a passageway to a quarter of the world's traded goods.
Owing to its racial unity, visionary leadership and the diligence of its workforce, Melaka's domestic economy has managed to grow about 6 per cent over the past seven years.
On top of promoting tourism, the state is the centre of agricultural produce, consumer goods, weaponry and hi-tech components for vehicles, electronics and computers. It is home to about 23 industrial areas covering more than 500 American, German, Japanese, Taiwanese and Singaporean factories.
"Melaka is among the best places to invest as we have all the facilities found in developed countries," Idris says. "But unlike advanced economies, Melaka offers more room for investors to allow their new ideas to flourish."
Invest Melaka drives business growth
To enhance the state's business friendly environment and strengthen its competitive edge, the state government established Invest Melaka. As a single point of contact, Invest Melaka supports investors by networking with the government and various agencies at the federal and state levels.
The office boasts of the One Number Call Centre, which provides non-stop assistance to tourists, investors and the people about anything they need to know about Melaka. By dialling +606 333 3333, callers can reach any government office or subsidiary across the state and can access an electronic complaint management system. To support this programme, Melaka has installed information kiosks all over the state.
Melaka also offers generous fiscal incentives to areas such as manufacturing, agriculture, tourism, research and development, training and environmental protection. Companies investing in the manufacturing sector, for example, are eligible for investment tax incentives for pioneering businesses.
A company granted an investment tax allowance is entitled to 60 per cent on its qualifying capital expenditures incurred within the first five years. It can offset this allowance against 70 per cent of its statutory income for each year of assessment. Any unutilised allowance can be carried forward to subsequent years until fully utilised.
Companies under pioneer status, on the other hand, pay income tax at only 30 per cent of their statutory income starting after production levels reach 30 per cent of intended capacity. Unabsorbed capital allowances and accumulated losses incurred during the pioneer period can be carried forward and deducted from the post pioneer income of the company.
"We are very practical and quite liberal when it involves investors," Idris says. "We know what they need, and we are ever willing to go the extra mile in order to entice them to set up their regional offices in Melaka."
Melaka boasts a long list of satisfied companies. Infineon, for instance, has been in Melaka for 40 years. A global leader in semiconductors and system solutions for vehicle, industrial electronics, chip card and security applications, Infineon employs about 7,000 people in Melaka.
Meanwhile, Honda has opened its second production line in Alor Gajah a decade after opening its first line in 2003. Doubling daily production capacity to 400 units from 200, the second line features state-of-the-art technologies such as automated smart welding machines and the latest spray robots and underbody coating systems. The plant matches Melaka's green policy with its environmentally-friendly initiatives. Honda aims to cut the company's global carbon footprint by 30 per cent by 2020. Driven by its admiration for the diligence of the locals, Honda will employ and train about 700 additional workers to handle advanced machines. The company, for example, considers Melaka as a producer of the best drive shafts in the world.
Imbued with a culture of quality
"Melaka's greatest asset is our people's culture of quality. We are renowned globally for our excellent workmanship," Idris says.
This observation holds true for a wide range of products - from speedboats and sports cars to airplanes and drones. Producing components for such items, Composites Technology Research Malaysia (CTRM) has relied on the skill and talent of the Melaka workforce. As a testament to Melaka's high regard for quality, an estimated four out of every five A380s flying around the world have components made from Melaka. CTRM also manufactures and assembles primed composite body panels for the supercar Lotus Europa S. The engagement of the company with Lotus Cars UK includes delicate work such as hand laminating, post curing, trimming, priming and surface finishing of curved composite panels.
Melaka's transformation and rise to prominence across the region and the globe seem inevitable. The excitement generated by the Melaka Gateway project reverberates across the whole state. The Hatten Group, for one, will construct the Vedro by the River shopping mall, which is envisioned to be an epicentre of the retail lifestyle in Melaka. The serene pastel landscape of the Melaka River at night is also bound for another round of restoration and beautification. Picking up from the Hang Jebat Bridge where the first phase of the restoration ended, the state will build more pedestrian walkways and water-taxi stations.
Chinese businessmen, who have shared a long history with Melaka dating back before the founding of the state more than 600 years ago, have also rekindled their interest in Melaka. Investors from China have flocked to the Malaysian state, especially after the visit of Chinese leaders about three years ago.
"I see Melaka as a potential economic giant in the future, and we can achieve this by serving the world with a difference," Idris says.