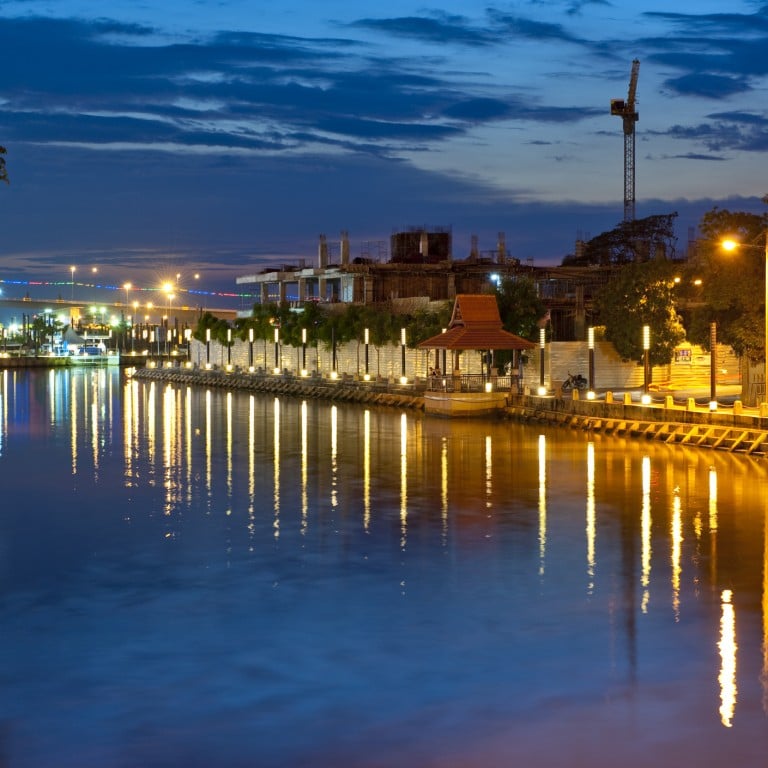 Melaka Gateway heralds new era
A 246-hectare area in the state of Melaka, comprising man-made eco-islands, entertainment resorts and theme parks, is Malaysia's next mega-project designed to boost the country's tourism industry by attracting high-end consumers.
Supported by:
Discovery Reports
A 246-hectare area in the state of Melaka, comprising man-made eco-islands, entertainment resorts and theme parks, is Malaysia's next mega-project designed to boost the country's tourism industry by attracting high-end consumers.
Dubbed the Melaka Gateway, the 50 billion ringgit (HK$118 billion) development, which includes an international cruise terminal, is targeted to attract at least 2.5 million additional tourists to the state and create 15,000 jobs.
Hong Kong interests join those from the mainland, United Arab Emirates and the United States in investing in the project that is expected to be finished within the next 10 years.
"The Melaka Gateway is an innovative tourism product [and] complements the government's tourism target," Malaysian Prime Minister Najib Razak said at the announcement of the development.
Malaysia is shifting its tourism strategy to bring in high-yield travellers from all over the world, including rapidly growing markets such as China and India. The focus on affluent tourists comes after the government identified four global "mega trends" that it wants to tap into to become a high-income nation by 2020. "To achieve our 2020 goal, we have shifted our focus to growing yield per tourist," Najib said. "To attract the higher-yield segment, we are upgrading tourist offerings and services, as well as enhancing connectivity to key priority markets in the tourism sector.
"The Melaka Gateway, with its luxury offerings of an international cruise jetty and the largest marina in Asia, is, therefore, poised to bring in this crowd."
The development will add three more man-made islands to the existing Pulau Melaka off the state's shores on the west coast of the Malaysian Peninsula - making it the largest cluster of artificial islands in Southeast Asia.
Malaysia is already recognised as a world-class tourism destination, earning a top 10 place in the Lonely Planet's list while The New York Times puts the country as one of the top 40 places to visit.
Tourism is one of the main sectors in the government's National Key Economic Area, which is part of the overall Economic Transformation Programme. By 2020, Malaysia hopes to receive 36 million tourists bringing in 168 billion ringgit in receipts.
Najib said Malaysia hoped to boost its allure to high-end travellers by developing its Cruise Tourism potential. In this respect, the Melaka Gateway has a key role to play. The planned Melaka International Cruise Jetty is expected to bring in more big-spenders from around the world, and help to open up other cruise port terminals in the east coast of the peninsula and the West Malaysian states of Sarawak and Sabah.
"Cruise Tourism is now spreading its wings to a new frontier, Asia," Najib said. "Malaysia has done well in cargo and container ports, and it is now time that we focus on cruise ports. We are pleased that the cruise port is a critical component in the Melaka Gateway project, as international tourists have long highlighted that they wished to disembark at our port cities."
The terminal will be supported by the largest marina in Asia where the elite can moor their luxury yachts, residential and commercial properties, and a high-end repair and maintenance dockyard.
The Melaka Gateway will also cater to the three other designated megatrends - faster pace of life, selective spending and the rise of new market leaders from China, India and the Middle East.
Enjoying a faster pace of life means consumers prefer several short holidays in a year, rather than one long break, to reduce stress by visiting spa and wellness destinations. The Melaka Gateway Beacon Tower and prestigious waterfront residential addresses are designed to pamper visitors.
The gateway will offer various options to help visitors - from low, mid to the high range. This means an international designer street offering high-end consumer goods, traditional foods and antiquities.
With regard to the last megatrend, the country is hoping to attract from tourists from these areas as well as their investments.
"We have been doing well in penetrating a few of these markets, but more needs to be done especially to attract the increasingly wealthy Chinese, Indians, Arabs and Russians," Najib said. "I believe this mega developmental project with its partnerships with world-class international brands is a funnel for the influx of international investors."