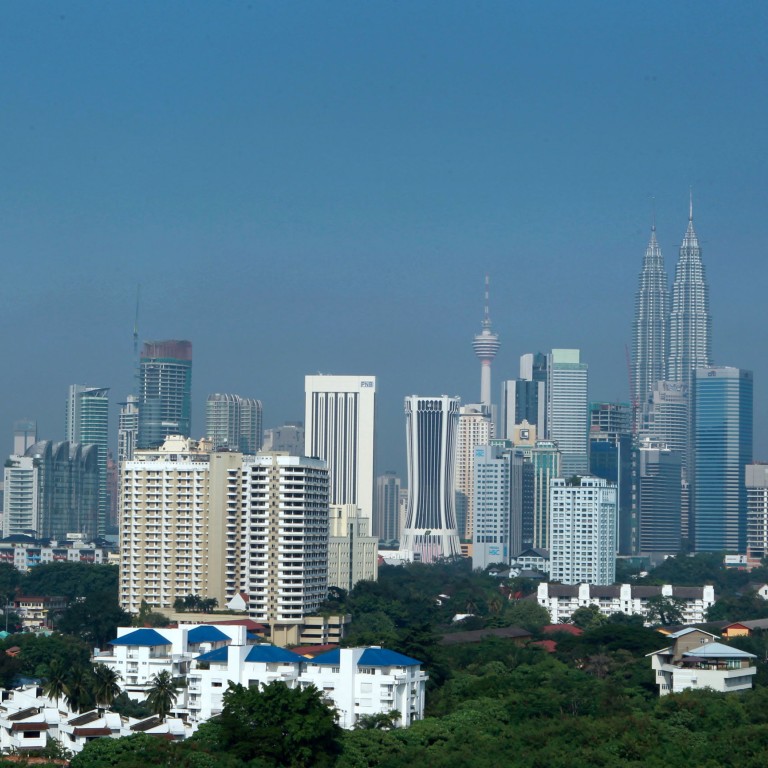 Export-led growth to drive economy
Country banks on US recovery to sustain stability. Reports by Nazvi Careem
Supported by:
Discovery Reports
Malaysia's economy grew above expectations in the last quarter of 2013 and the outlook for this year is stable as long as the country is able to withstand internal and external factors, according to one analyst.
Reining in federal spending and streamlining taxation for individuals and corporations will be key, along with developments in the United States, Thailand and China, says Ramu Thannirmalai, director of Decision Insider, a research organisation focusing on Southeast Asian trade.
"The first quarter may experience volatility because of rising prices on consumer commodities such as oil and sugar and could have a strain on the domestic economy," Thannirmalai says. "However, export trade should counter these effects with the United States economy sustaining its course towards recovery."
Malaysia's economy grew 5.1 per cent in the final quarter of last year, according to Bank Negara Malaysia, the country's central bank. The figure was above economists' forecasts of 4.8 per cent with growth supported by stronger manufacturing and services sectors.
The central bank says that on a quarter-on-quarter seasonally adjusted basis, the economy expanded 2.1 per cent compared with 1.7 per cent in the third quarter of last year.
Year-on-year, the economy grew at a slower pace than the 6.5 per cent growth registered in the fourth quarter of 2012. For the whole of last year, the Malaysian economy grew 4.7 per cent compared with 5.6 per cent in 2012, Bank Negara says.
Thannirmalai says political unrest in Bangkok, Thailand may result in investors eyeing Malaysia although the region as a whole will be keeping a close eye on China's plans for Southeast Asia.
"Thailand's political instability gives the Malaysian economy additional leverage as investors could opt to park capital across the border in Malaysia," he says.
"Domestic consumption continues to increase, supporting the self-sustaining economic model as well. However, China's possible withdrawal of investment allocations across Southeast Asia could unravel Malaysia's current economic outlook for 2014."
According to the central bank, private consumption growth remained high in the fourth quarter, although the pace of expansion moderated at 7.3 per cent compared to the third quarter's 8.2 per cent.
Household spending continued to be supported by stable employment conditions and sustained wage growth, especially in the domestic-oriented sectors. Growth in public consumption moderated to 5.1 per cent from 7.8 per cent.
As the government tries to cut public spending, the private sector continued strong capital spending, helping gross fixed capital formation rise 5.8 per cent for the quarter, down from 8.6 per cent in the third quarter.
Private investment growth gained 16.5 per cent compared with 15.2 per cent in the previous quarter thanks to higher capital spending in the services and manufacturing sectors. Public investment fell by 2.7 per cent.
In line with manufacturing sector expansion, the services sector grew on the back of increased trade and manufacturing activities. While construction remained solid, commodities weakened because of lower production of rubber, palm oil and crude oil.
Bank Negara said the trade surplus widened in the fourth quarter to 27.4 billion ringgit (HK$64.9 billion) compared with 18.6 billion ringgit in the previous quarter, boosted by growth in the global economy and greater domestic demand.
"The global economy is expected to be on a path of moderate recovery. The sustained improvements in the advanced economies will be a positive impulse for international trade," the central bank says.
"However, ongoing uncertainties surrounding monetary and fiscal policy adjustments in the advanced economies remain a risk to growth. Growth in the Asian economies is expected to be supported by improving external conditions amid moderating domestic demand.
"For the Malaysian economy, domestic demand will remain supportive of growth. While domestic demand is expected to moderate following fiscal consolidation, the external sector is expected to benefit from the improving global conditions. The growth momentum is therefore expected to remain on a steady trajectory."
Malaysia's financial account recorded a net outflow of 9.7 billion ringgit in the fourth quarter compared to 11.5 billion ringgit in the previous quarter with net inflows of direct investment offset by outflows of other investments.
The overall balance of payments registered a deficit of 2.9 billion ringgit in the fourth quarter compared to a surplus of 11.8 billion ringgit in the third quarter of last year.
UBS Investment Bank global economist and managing director Paul Donovan says there is only a minimal risk of capital flight from Malaysia.
He says capital is increasingly focused on domestic spending with American and European investment less reliable.
He adds that Japanese companies that are increasingly investing in Asia and central banks that want to do the same are two areas where incoming capital can boost the Malaysian economy.
"Now, 30 per cent of central banks are allowed to invest in Asian government bonds," Donovan says. "Those banks are Asian central banks and they're fairly dependable and are likely to stay in the market."
Donovan says UBS expects Malaysia's gross domestic product to expand by 5.5 per cent to 5.7 per cent amid lively export growth and strong consumer spending in the United States.
"We're dependent on the American consumers," he says. "That works for Malaysia. We have export growth this year and will generate a growth rate of 5.5 per cent to 5.7 per cent, which is great, provided the US consumers keep shopping. And we think they will."