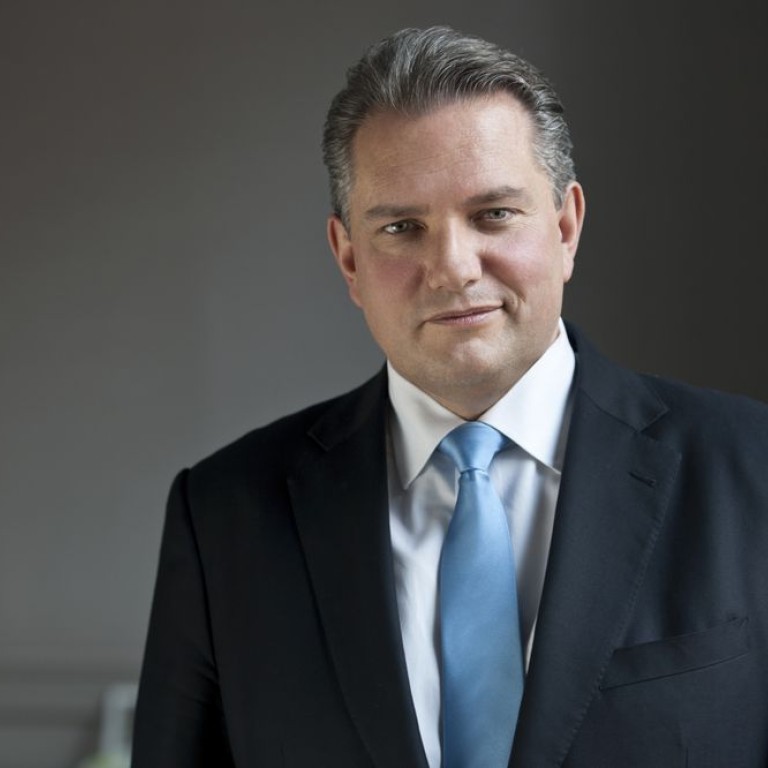 Capco builds momentum for London's historic transformation
Rising property values signal economic resurgence in Britain, buoyed by regeneration projects throughout London that uphold its undiminished stature as a premier global city.
Supported by:
Discovery Reports
Rising property values signal economic resurgence in Britain, buoyed by regeneration projects throughout London that uphold its undiminished stature as a premier global city.
Capital & Counties Properties (Capco) leads the way in prime central London by redefining the notion of global luxury at Covent Garden and re-imagining Earls Court as a vibrant community for the 21st century.
"We are on a journey to contribute to the long-term value of London real estate," says Ian Hawksworth, Capco CEO.
Covent Garden and Earls Court are Capco's landmark estates. With a combined value of GBP2.3 billion (HK$30 billion) as of December last year, Capco's property portfolio has generated a total return of 19.5 per cent annually for three straight years. At this level, Capco is outperforming the average yield of the FTSE 350 Real Estate Index's nine largest constituents.
The company's strategy is to deliver sustainable value through distinctive place-making initiatives.
Blending culture with luxury
At Covent Garden, premium beauty brands Chanel, Dior, Burberry and Miller Harris make the historic Market Building a global retail destination. The era began in 2012 with the opening of a dedicated Chanel fragrance and beauty store. By December last year, the premium luxury concept had firmly taken root with Dior's first standalone beauty boutique in Britain, the global launch of Burberry Beauty Box and the opening of Miller Harris.
The emphasis on luxury - speciality retail in the Market Building, contemporary luxury brands on King Street and the best of high street shopping along Long Acre and James Street - enhances the wealth of culture that Covent Garden is known for. Besides theatres and museums, it is where destination restaurants, artisanal traders, British-made jewellery and artwork, fresh produce, home-made dishes and the world's most exciting restaurateurs can all be found.
Reflecting this eclectic mix, guided tours around Covent Garden go beyond backstage tours at the Royal Opera House to include fresh concepts such as a girls' day out for a beauty and fashion makeover or a culinary experience curated by food luminaries who are Covent Garden insiders. The highly personalised experience keeps about 45 million visitors coming back year after year to a historic enclave that hosts a famous piazza and about 85,000 square metres of retail space.
"We see ourselves as curators of the space," says Beverley Churchill, Capco's creative director. "We've revitalised the neighbourhood and turned it into a true destination by reinventing the tenant mix and bringing in destination brands, while still playing to the theatrical and avant-garde personality of the neighbourhood."
The company marked five openings in July last year: burger restaurant Shake Shack, beauty brand Aesop, French fashion label Sandro, chocolatier Godiva and the second store of perfume house Penhaligon's. Y-3, the sportswear collaboration between Adidas and Yohji Yamamoto, opened on Floral Street in August.
In March this year, Lululemon Athletica, the Canadian brand famous for yogawear, opened its British flagship store. Likewise, Covent Garden is the first international location of Balthazar, a famous Manhattan bistro, and for Paris-based Laduree, of its first standalone tea salon.
Capco is reviving the 17th century model that gave rise to today's vibrant Covent Garden: residential communities within the estate.
Office-to-residential conversions have expanded the premium apartment space overlooking the Covent Garden Piazza. Forty-five more premium apartments will be available in about three years following the approval in December of Capco's Kings Court and Carriage Hall development plans.
Activating the space between King Street and Floral Street, Capco's major development entails eight additional retail frontages and a public courtyard animated by restaurants with alfresco dining tucked between the two streets. Meanwhile, the Carriage Hall building on the western end of Floral Street will be converted into a one-of-a-kind anchor retail space ideal for a multibrand concept. A pedestrian passageway connecting Long Acre and King Street will likewise be built.
"Covent Garden is redefining contemporary luxury for London," Churchill says. "It's a democratic melting pot where conventions are often challenged - Chanel next to a craft stall, street food mixed in among fine dining, street performers rubbing shoulders with the stars of the Royal Opera House. The result is accessible and atmospheric, and it works."
These exciting developments are translating industry wide. As investors increasingly turn to real estate for better yields, London is top of mind - also among international retailers looking for prime shopping locations. Demand for retail space at Covent Garden is particularly high with occupancy at 98 per cent as of March this year. Capco forecasts the estimated rental value of Covent Garden to reach GBP75 million by December 2016.
London Plus
Considered a once-in-a-generation project, Earls Court will be London's first new estate in more than 200 years. Terry Farrell, the globally renowned architect and urban designer who created the master plan for Earls Court, sees the redevelopment as an opportunity to showcase "London Plus" - an integrated 21st century London that enhances the great city's most enduring qualities.
"The re-imagination of Earls Court is one of the largest regeneration projects in the world," Hawksworth says. "We are pulling on the strengths of the existing neighbourhoods at the intersection of Kensington, Chelsea and Fulham to redefine a district by knitting four villages and a high street to create utility value."
The master plan depicts characteristic themes for each quarter. Earls Court Village features two new crescents with impressive townhouses and elegant mansion buildings that enhance the surrounding Victorian and Edwardian architecture. North End Village will emerge as a bustling neighbourhood for diverse cultures, taking its character from the historic North End Road market. West Brompton Village will be redeveloped as a tranquil environment for young families with vast open spaces. West Kensington Village will serve as the district's commercial quarter and feature contemporary architecture, state-of-the-art offices and loft apartments.
Spanning 31 hectares, the Earls Court redevelopment transforms underused land in central west London. Capco aims to improve connectivity within the district through walkable neighbourhoods. Earls Court Village's façade will be a new public square with abundant green spaces. Open spaces - including a series of garden squares, children's playgrounds, sports and leisure facilities - will cover 16.75 hectares or 50 per cent of the total master plan area. A park will be developed along the course of Counter's Creek river, one of London's famous lost rivers, and likely inspire creative tales as the Lost River Park.
The lifeblood of the new Earls Court district will be its High Street connecting the entire development with shops, cultural and community facilities. It will host uses such as an enterprise centre, an integrated health hub and a primary school with nursery and day-care facilities.
Adjacent to the High Street will be the Empress State Building, repurposed to contain 340 homes. Around it, a cluster of buildings will form a proposed cultural hub. The master plan calls for vaulted arcades, to be called Empress Halls, in each building. The Empress Halls are envisioned as dedicated community spaces such as a cinema and auditorium along with exhibition, event and rehearsal venues.
"Earls Court will be the most exciting address in London," Hawksworth says.
In total, 7,500 homes will be created in Earls Court over 20 years. This will require more than GBP8 billion in investments, of which £44 million is allocated to upgrading local transport infrastructure.
Capco has established a joint venture with Transport for London, which operates the Tube network and owns the freehold to existing exhibition centres in Earls Court. This enables first phase development of the Earls Court master plan. Detailed proposals for Earls Court Village were approved in April this year for more than 1,200 homes, 1.35 hectares of public parks and the first phase of the new High Street. Planning consent for the conversion of Empress State Building has also been acquired.
The performance of Lillie Square, a residential project undertaken by Capco jointly with Kwok family interests, sets a benchmark for the entire project. Adjacent to the envisioned West Brompton Village, Lillie Square features 808 high-end homes with a private residents' club and five-star concierge service. It was launched to strong demand in March, with 204 flats taken up within five weeks. The flats will be delivered within two years.
Market-leading role
Capco's value creation and value growth strategies in Earls Court and Covent Garden, coupled with its drive to deliver public value through the creation of places which connect and resonate with people, align squarely with its market-leading role in Britain.
The company took a milestone step in March with the completion of GBP665 million in syndicated financing for Covent Garden. This major financing is Capco's first unsecured debt facility, signalling heightened confidence in its ability to deliver sustainable growth.
This is made more evident with Olympia London, Capco's property in the venues business, chosen as the venue of Britain's high-profile trade and consumer events next year. Ideal Home Show, the biggest consumer event in Britain, will be relocating from Earls Court, along with The London Book Fair, International Jewellery London, Pulse and Top Drawer events among 80 per cent of Earls Court shows making the move. Olympia London is 10 minutes away from Earls Court, enjoying the same central location on West End.
"Our long-term view combined with the high quality of the Capco portfolio offers investors strong growth opportunities," Hawksworth says.