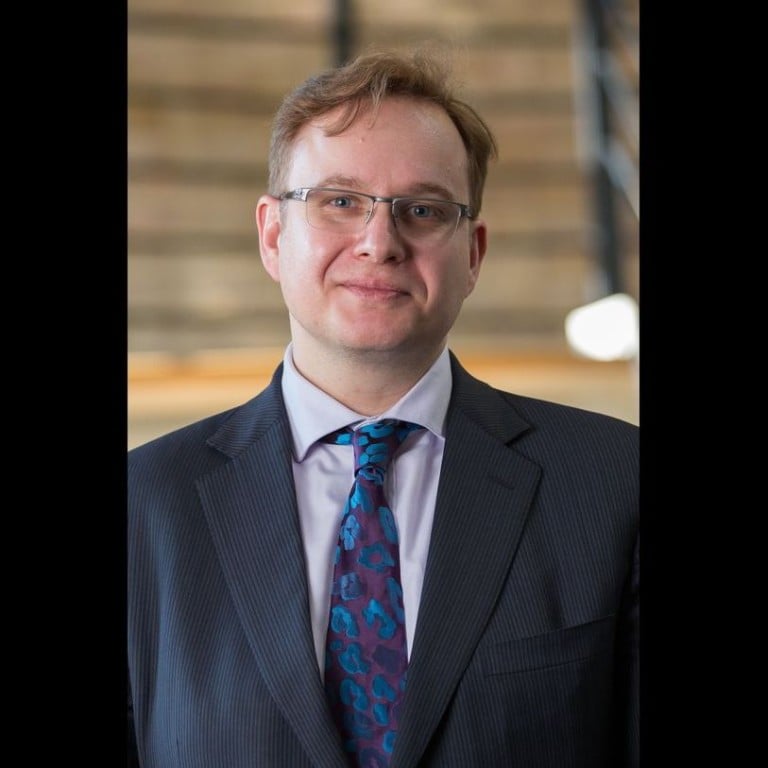 KBS hones tomorrow's strong, enterprising business leaders
At the heart of Kent Business School's (KBS) mandate is to create and sustain a dynamic academic community that is intellectually stimulating to students and staff.
Supported by:
Discovery Reports
At the heart of Kent Business School's (KBS) mandate is to create and sustain a dynamic academic community that is intellectually stimulating to students and staff.
Advancing knowledge through the unity of teaching and research, KBS equips tomorrow's organisational leaders with management knowledge and skills to address the challenges of an increasingly global and complex business environment.
A top 30 business school in Britain, KBS gives a high priority to teaching its students how to incorporate sustainability into everyday business practice and decision-making.
"We shape leaders who are solution-oriented and who embrace challenges with conviction and a sense of responsibility," says Professor Martin Meyer, school director and professor of business and innovation. "This is how we help transform the world for the better."
KBS is part of the University of Kent, Britain's sole European university that leverages its long-standing ties with leading educational institutions in the region to bring Europe to the world. With campuses close to London in Canterbury and Medway, England; and operations in Brussels, Paris, Rome and Athens, the university helps KBS place students and stakeholders at the heart of the European business world.
KBS originated in the mid-1980s when the university started offering management development programmes. KBS has since grown in size and calibre, with more than 2,000 undergraduate and postgraduate students and 125 academic and support staff. The school offers two outstanding locations for learning, at the university's main campus in Canterbury and at the Medway campus.
KBS, which will celebrate its official 25th year in operation next year, has built an excellent reputation founded on intellectual engagement and passionate teaching underpinned by world-class research and high student employability. KBS is a member of the European Foundation for Management Development and the Association of Business Schools. These memberships are a hallmark of KBS's global distinction.
In addition to a range of undergraduate and postgraduate courses and postgraduate research degrees, KBS offers executive education opportunities for individuals and companies. The school's flagship programme, the Kent MBA, has global standard accreditation from the Association of MBAs. The Kent MBA further delivers on the school's European focus, with a study tour to Paris and Brussels.
"We employ a flexible, practice-oriented approach in our MBA programme to pass on real-world skills for real-world business," Meyer says. "What we offer is a truly European experience administered through Kent campuses and our network of strategic partners in the region. Our participants use the programme as a springboard to international networking and career opportunities."
This year, KBS will open short programmes for visiting executives from all over the world, designed to facilitate trade and bilateral business ties. "These short courses are specifically suited to Chinese and Asian corporates who are seeking to study the structure and practicalities of doing business within Europe," Meyer says.
Renowned as a leading business school, KBS attracts students, academics and organisations from more than 50 countries. In its diverse academic community, cultures mix, knowledge and ideas are shared, talent flourishes, and capabilities sharpen. KBS combines a multicultural learning environment with an innovative approach to teaching with its staff and students coming from a variety of backgrounds.
As part of its internationalisation strategy, KBS has forged enduring alliances with key institutions in the world, including Audencia Nantes in France, Aarhus University's School of Business and Social Science in Denmark, Universiti Teknologi Malaysia and the Hong Kong Baptist University. The school also has well-established corporate links and connections with international, national and regional companies.
"We are looking for long-term partners, especially in Asia. We prefer collaborating with institutions that share our aspirations," Meyer says. "These partnerships will shore up our efforts to solidify KBS as an internationally recognisable brand in the next five to 10 years."