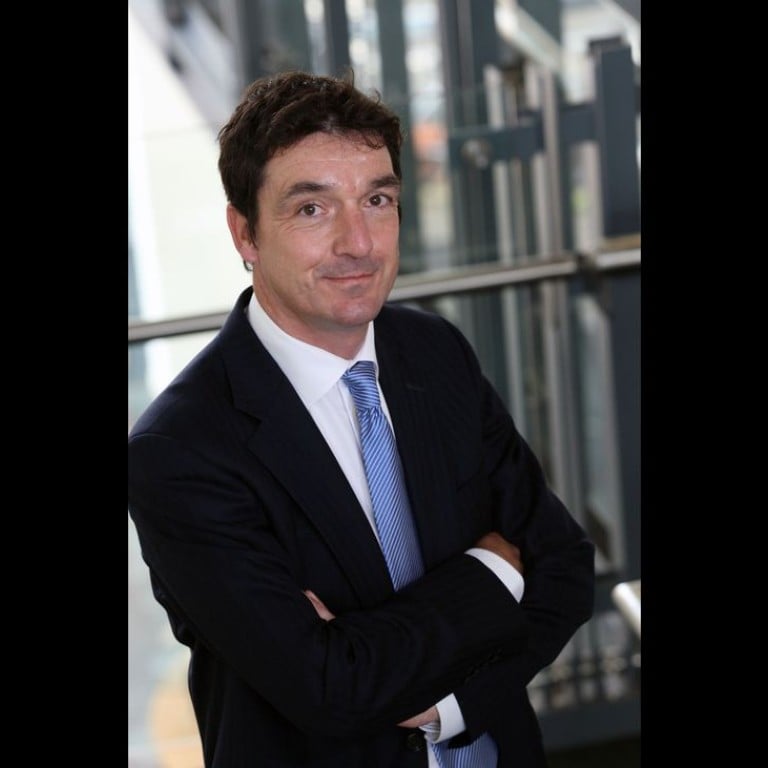 Cardiff Business School strengthens links with Asia
Cardiff Business School is creating pathways for working professionals in Asia to establish their industry credentials with some of the top global experts in finance, business management and economics.
Supported by:
Discovery Reports
Cardiff Business School is creating pathways for working professionals in Asia to establish their industry credentials with some of the top global experts in finance, business management and economics.
"We recognise the growth and potential of the East Asian economies and are keen to provide tailor-made off-site executive education and executive MBA programmes," says Professor Martin Kitchener, dean of Cardiff Business School.
The school is intensifying partnerships with leading educational and training institutions in East Asia to attract high-achieving undergraduate students looking to earn double degrees or gain formal training in Britain.
Cardiff Business School holds partnerships with seven universities in China - including Xian Jiaotong University and Sun Yat-sen University - and formal exchange student agreements with several others across Asia. These partnerships cover opportunities to complete undergraduate, postgraduate and research studies in Britain.
The school is also strengthening research links with leading institutions such as Fudan University School of Management and the School of Business at Renmin University of China. Closer co-operation with worldwide Confucius Institutes - charities that promote education in Chinese language and culture - will likewise be explored along with research and teaching partnerships with Beijing Normal University and Xiamen University.
"With such a variety of nationalities on campus, Cardiff Business School provides an eclectic environment in which students learn the rigours of their chosen profession," Kitchener says.
To accommodate the expansion in its postgraduate community, the school has invested GBP13.5 million (HK$175 million) in a Postgraduate Teaching Centre that will open in October. The building will house two large lecture theatres, common rooms for postgraduate students and a trading room with a 56-capacity trading floor. It will be the hub for Cardiff's executive education programmes, with the school's multidisciplinary research centres sharing an entire floor.
"The business school has benefitted hugely from having Asian students and has had the opportunity to learn about Asian-related business issues, which have led to interesting classroom discussions," says Professor Kent Matthews, associate dean for engagement. "We notice that Asian students are mainly drawn to our postgraduate programmes in logistics and operation management, finance and banking."
Beyond the classroom, academics at Cardiff Business School have delved into issues impacting Asian business and society. Matthews, who is the Sir Julian Hodge professor of banking and finance, has collaborated with Chinese scholars on research into the performance of Chinese banks. Professor Rick Delbridge, dean of research, innovation and enterprise, and professor of organisational analysis, assessed developments in Japanese human resource management practices amid the country's economic decline.
The International Labour Office's policy paper on gender inequalities in the transport sector, published in December last year, was commissioned to Professor Peter Turnbull, a professor of human resource management labour relations at Cardiff. The school's knowledge transfer partnership with global logistics firm Panalpina, which seeks to develop an inventory forecasting model to cut the costs of prolonged storage of goods, also has ramifications throughout Asia. "We will continue to increase opportunities for high-achieving students in Asia and offer transferrable skills that enhance their international employability," Matthews says.
Cardiff is a member of the Russell Group, a community of 24 top British universities which account for more than £30 billion in economic output per year. Research-driven learning is a hallmark of the Russell Group, and Cardiff Business School is one of the top four British research institutions in business and management, with 70 per cent of its research classified as world-leading or internationally excellent. The school contributes to the wide-ranging social and policy impacts of the Russell Group and is among the 5 per cent of business schools worldwide accredited by the Association to Advance Collegiate Schools of Business.