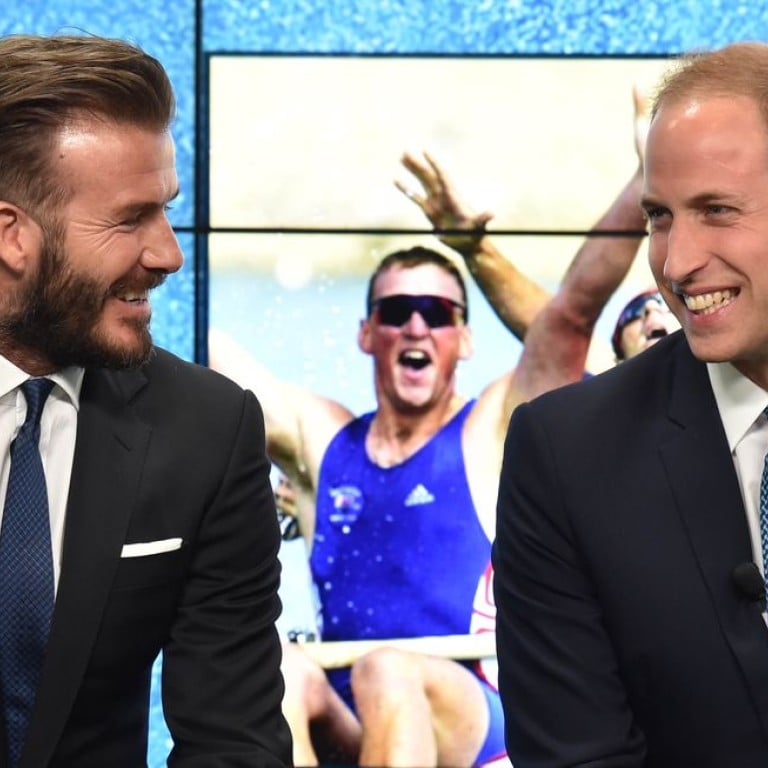 Culture is the muscle behind 'soft power'
One of the most influential international trends in recent years is how countries use "soft power" rather than military, political or financial might to influence global opinion.
Supported by:
Discovery Reports
One of the most influential international trends in recent years is how countries use "soft power" rather than military, political or financial might to influence global opinion.
Britain has been one of the most successful countries in terms of soft power, often topping or nearly topping rankings ahead of countries that are more powerful economically.
Soft power is a term first coined by Harvard academic Joseph Nye to "describe the ability to attract and co-opt rather than coerce, use force or give money as a means of persuasion."
Britain is certainly taking the issue seriously, with The House of Lords issuing a report in March detailing and analysing the country's soft power.
After taking "evidence" from illustrious institutions, such as the Royal Society - where "Father of Modern Science" Sir Isaac Newton was once president, London School of Economics and the accounting giant PwC, the report concluded that "successfully communicating the attributes, values and outputs that gain for the UK - both attractiveness and respect in the eyes of people abroad - will be vital in maintaining the UK in positions of influence".
For almost a century, the BBC has been Britain's voice to the world and its global news services reach 256 million people each week. According to its own submission to parliament, BBC admits it "contributes to the UK's reputation".
But besides traditional news, the institution has diversified by offering a wide range of media content, such as drama, documentaries and educational programmes.
"BBC Worldwide, as the BBC's main commercial subsidiary, plays an active role promoting British creativity around the world," says Tim Davie, CEO of BBC Worldwide and director of global. It is trading in 200 countries and territories, with its channels in 406 million homes.
"By improving the visibility of high-quality British TV outside the UK, we can help to raise the profile of the wider UK creative industries."
The British Council is another institution helping to promote the country internationally, with a mandate to promote the English language, its education system, and entertainment and the arts.
"People are attracted to the UK, or the UK has soft power - to use that language - because of attractions through the arts and culture, the schooling system, and parliamentary democracy, and youth culture is also important - it's not just Shakespeare," says Robert Ness, director of the British Council in Hong Kong.
One example Ness uses to illustrate British soft power for the new generation is the fact that the video games Grand Theft Auto and its follow-up Vice City, which are among the most popular of all time, were made in Scotland.
"All around the world, people think Vice City and other games are invented in California - they are actually programmed in Dundee," he says.
"If you accept that Britain is not the economic power it was 100 years ago or even 50 years ago - it is still a powerful country, but it is not nearly as powerful [as before] - politicians and academics have recognised that a country can 'punch above its weight' through its cultural and other attractions - in other words, soft power," Ness says. "So the assumption is that if you have a lot of soft power, you are more likely to attract people's interest to do business."
But he says these things don't happen overnight or in even a decade, "it can be the product, certainly unconsciously, of hundreds of years".
And few British institutions are more traditional than the royal family.
"If you looking at the amazing interest in the US and in France, two republics, there are amazing fascinations for the royal family," Ness says.
Part of the royal family's image comes from the impeccable way they always look, and that is at least partly the credit of their tailors, one of which is Gieves & Hawkes.
"Prince William is a client of ours. Britishness and tradition is about elegance, quality, and there is a timelessness about it," says Jason Basmajian, creative director at Gieves & Hawkes, which has served the British royal family since King George III and is owned by the Fung group in Hong Kong.
London-based Basmajian says the love of British tradition is not limited to the wealthy. "I think it is very aspirational, whether you are affluent or you are just aspiring to that lifestyle. In a lot of countries where people are acquiring wealth very quickly, it gives a sense of security to connect to something which has such a long tradition, in good taste and very well-accepted.
"What is interesting is to take those values and move it forward. So it is not just about being a museum. Part of our challenge today is to make sure that the brand is appealing to the next generation, to the young generation, while we do not alienate the existing customer. For example, we offer traditional constructed British shoulders, but we now offer a more natural, softer fit that is more an international style."
Basmajian says Britain has created some iconic celebrities. "Look at the power of David Beckham. James Bond is another. What man doesn't want to feel like James Bond?"
He says these kinds of icons have been very helpful in exporting style and British lifestyle. "Whether that is fictitious or real, it doesn't matter, it is a perception. You have this combination of traditional, and you have this idea of very cutting-edge happenings in terms of street culture and pop culture - for me, it is that tension between traditional and new that is something uniquely British."