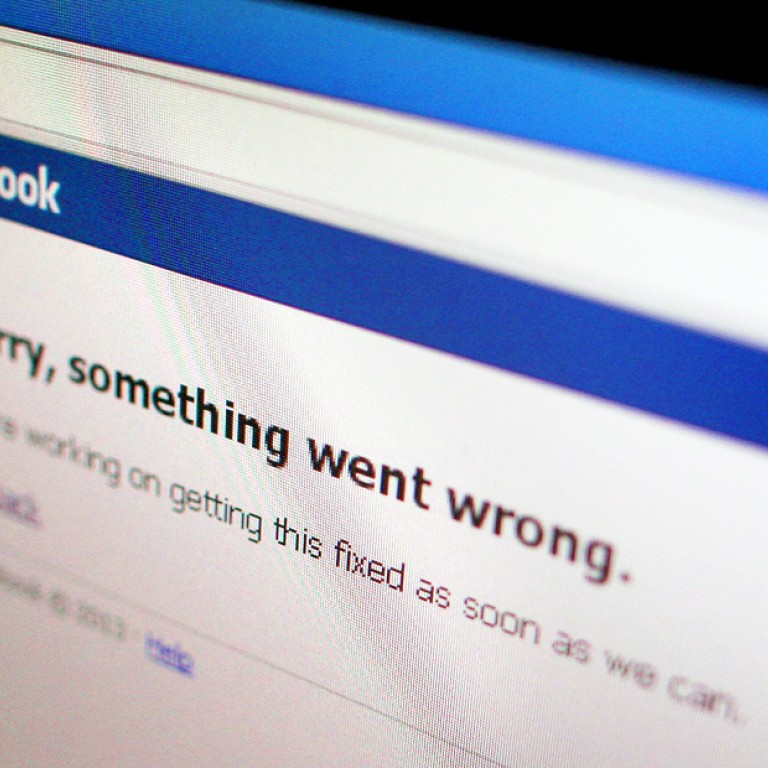 Facebook flickers and jokes fly as service cuts out for millions
The social networking service went down briefly on Thursday afternoon
The popular social networking service Facebook went out of commission on Thursday afternoon, a problem that affected users worldwide and set off a firestorm on other social media platforms such as Twitter.
Users who tried to log into Facebook received an error page that simply said, "Sorry, something went wrong. We're working on getting this fixed as soon as we can," with a link to go back to the previous page.
The Guardian reported that the service "suffered an outage affecting all traffic from the internet and apps to the social network." And the tech blog Gizmodo reported that Facebook's developer platform was also out of service. Traffic to the site Downrightnow overloaded that service as well. 
Service returned at about 4.30pm locally, after an outage of about 20 minutes. Facebook has not commented on the cause of the outage, but it did release the following statement:
"Earlier this morning, we experienced an issue that prevented people from posting to Facebook for a brief period of time. We resolved the issue quickly, and we are now back to 100%. We're sorry for any inconvenience this may have caused."
Facebook's last substantial outage came in 2010, when it went down for more than 2 hours thanks to a server error that Facebook could only fix by turning off its site to reduce traffic loads.
While they could not access the site on Thursday, users worldwide got the chance to exercise their collective wits poking fun at the outage on the microblogging site Twitter.