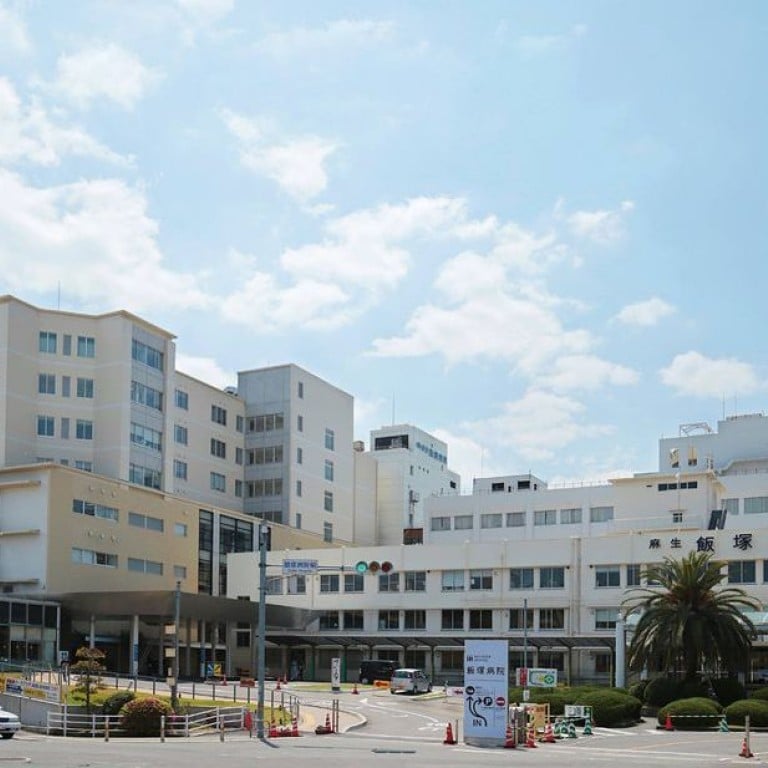 Virtue in moderation ensures Aso's longevity
When Kyushu squire Takichi Aso started a mining business in 1872, little did he know that his modest coal venture would grow into one of Japan's most respected conglomerates.
Supported by:
Discovery Reports
When Kyushu squire Takichi Aso started a mining business in 1872, little did he know that his modest coal venture would grow into one of Japan's most respected conglomerates.
The enterprise that eventually became Aso Group diversified in the late 1900s into industries spanning banking, education, medical care and infrastructure, enabling it to play an integral role in the social and economic development of Kyushu, Japan's third-largest island.
Beginning its overseas push five years ago with investments in property and corporate bonds, the group has since built a solid footing in eight countries across Europe, the Americas and Asia. Apart from its headquarters in Fukuoka, Aso Group has an office in Tokyo and affiliates in Dover, the United States and London.
Aso's founder, who later served as a legislator in his hometown of Fukuoka, Kyushu's largest city, steered the group's maturity from its humble origins. Several generations later, the founder's great-great-grandson, CEO and Aso Group chair, Iwao Aso, is leading the conglomerate through the 21st century, guided by the philosophy that "every business is the main business".
The bustling city of Fukuoka, ranked last year as the 12th most-liveable city in the world by Monocle magazine, stands testament to Aso Group's legacy. Praised for its green spaces amid a metropolitan setting, Fukuoka has surpassed Japan's former imperial capital, Kyoto, as the country's sixth-largest city.
Proudly family-owned, the group continues its century-long contribution to the community, finding virtue in moderation as it focuses on its key sectors. As of this year, it manages 81 subsidiaries and scored revenue of 208.5 billion yen (HK$15.8 billion).
"Aso Group is committed to offering the best in innovative solutions and reliable products and services in our four core businesses - infrastructure and environmental solutions, medical and health care, education and human resources, and lifestyle services," Iwao Aso says. "We create high-value-added solutions that benefit society at large and bring new values to life."
Profitable business with social benefits
Aso's business philosophy views social progress and respect for local communities as essential ingredients for economic growth. The group is committed to contributing to society by providing quality medical care, training opportunities for students and employees, and sustainable infrastructure.
Aso's foray into the medical and health care sectors with its group hospitals created one of the largest private hospital groups in Japan in terms of the scale of bed capacity and the range of sectors, which broadly offer services from acute to chronic care. Through its ceaseless involvement in medical care for local communities, Aso further expanded into traditional Chinese medicine clinics and nursing homes, and has built its expertise in associated health care offerings. It provides myriad services such as medical software solutions, staffing, waste recycling and pharmacies. Consequently, these ventures have brought employment and social infrastructure development to generations of residents in the Kyushu and Chikuho regions.
In the area of education, Aso provides opportunities for students and business people through the
Aso College Group. One of the largest vocational colleges in western Japan, it delivers high standards of education that maximise the potential of students for the benefit of communities. Its education and human resources-related business is centred at the vocational college, which is the largest temporary staffing-related business in Kyushu.
Recognising the importance of reliable infrastructure and environmental solutions for communities worldwide, Aso built Japan's first medical waste recycling system. It is at the forefront of providing industrial waste recycling solutions and promotion of renewable resources. It also offers comprehensive infrastructure solutions, from building materials to consulting services. These value-added products include highly functional concrete products, environmentally friendly cement and other building materials.
The group has been led by a mission to help shape Japan's core through all its initiatives. "We want to help our country and help the region, while simultaneously maintaining sustainability in profits," Iwao Aso says. "Through agile, strategic and multifaced management, we are fulfilling our mission to contribute to the innovation of social systems and demonstrate strong competitiveness despite economic fluctuations."
Asian push and global expansion
Driven by the needs of its customers, Aso Group responds with solutions on an international level. It has established a global portfolio in sectors including building materials, education and training, food and restaurant, and real estate.
The group has a strong commitment to Asia with ventures on the mainland, Taiwan, Thailand, Singapore and Vietnam. Its reach into the mainland and Taiwan include operations dedicated to its education and cement manufacturing businesses. It has a digital technology educational institution in partnership with a university in Dalian, and a foreign language training centre in Shenyang. In Kaohsiung, Aso has developed a technical alliance with a Taiwanese company in resin concrete and manhole production, while in Shanghai, the company has a technical venture in cement production with a local company.
Aso also has set up an office in Bangkok and is expanding. Building inroads into Indonesia, Aso will be starting new undergraduate curriculums at a local university in Jakarta this year.
By harnessing the full power of its subsidiaries, Aso Group aims to improve lifestyles and encourage healthy living worldwide. It creates "infrastructure for social capital" and participates in businesses that support the service industry.
The initial foray into Indonesia is seen to bring more opportunities for the group as it actively seeks like-minded, family-owned businesses for long-term ventures in the greater Southeast Asia region and elsewhere.
Looking to be an international company within the next 20 to 30 years, the group has invested in property sectors abroad with a focus on long-term buy-and-hold investments, rather than short-term capital gains. Aso is also exploring property investment opportunities in Britain, Australia, Singapore and Hong Kong.
Partnerships, mergers and other opportunities
Aso has a long history of mergers and acquisitions (M&A), which dates back to the 1930s. Yet despite its immense size, the company is still actively on the lookout for fresh M&A opportunities, particularly in Japan.
Among Aso's recent successful acquisitions is a 25 per cent stake in a construction firm that was instrumental in plugging the leakage of contaminated seawater at the Fukushima Daiichi Nuclear Power Plant. This newly acquired construction firm also has an excellent track record in soil improvement projects to solidify soft foundations.
The group joined other Japanese companies at the forefront of the clean-up effort, providing cutting-edge solutions such as environmentally friendly cement to contain the pollutants. It sees the benefits of bringing to market the expertise gained by the various companies from the Fukushima experience.
The group continues to watch for opportunities. With close relationships to regional banks in Kyushu and other financial giants in Japan, it is well-positioned to help expedite bank financing for such initiatives.
Among the sectors that present an attractive expansion opportunity for Aso is food and beverage. With the population of Asia booming, Iwao Aso sees tremendous potential for quality Japanese cuisine breaking through the traditional market. He is interested in exploring a food chain venture in Asia, possibly through an M&A in markets such as Hong Kong, where he has a network of high-profile business people.
"At the moment, McDonald's is the biggest player in the sector, followed by KFC and Domino's Pizza - all American companies," Iwao Aso says. "I see a great opportunity for a good food and beverage provider coming from Japan to penetrate the market."
But Aso has a soft spot for medical care because of the benefits it brings to society. With its lengthy experience in hospital management, the group sees growth in assisted living, nursing homes and similar facilities.
Amid ageing populations and shrinking government health care budgets, the company considers it a noble effort to help regional areas secure medical care. It is seeking partners in Asia with the ideal skills and a similar vision.
"We'd be excited to shake hands with the right people who also want to change their communities for the better and deliver the best," Aso says.