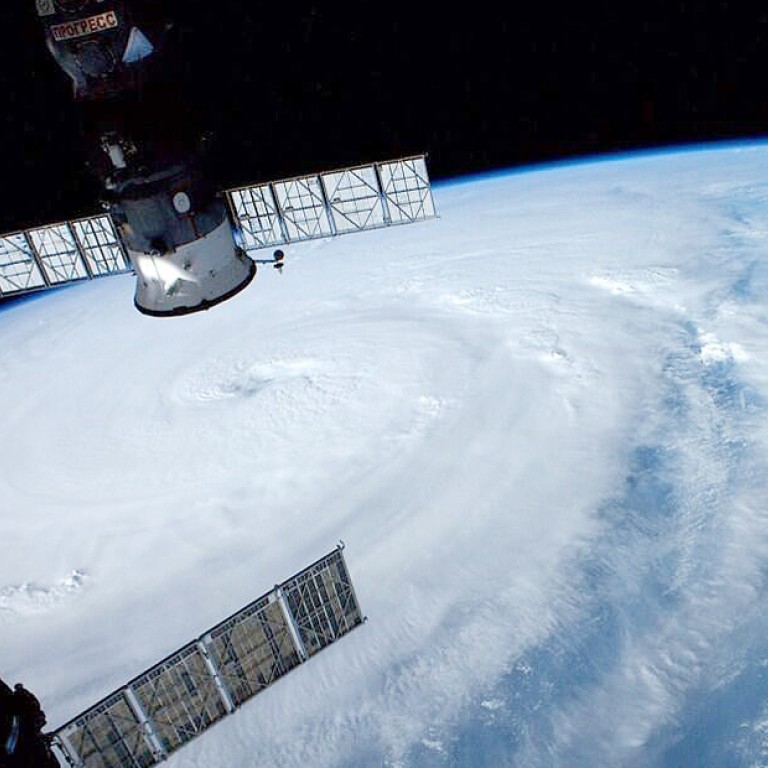 Update

|
Okinawa on alert as 'once in decades storm' Super Typhoon Neoguri takes aim
Japan's weather agency issued emergency warnings to urge people in the country's southern islands to take maximum precautions as a super typhoon is set to rake the Okinawa island chain with powerful winds.
Japan's weather agency on Monday night issued emergency warnings to urge people in the country's southern islands to take maximum precautions as a super typhoon described as a "once in decades storm" is set to rake the Okinawa island chain with heavy rain and powerful winds.
Typhoon Neoguri was already gusting at more than 250 kilometres an hour and may pick up still more power as it moves northwest, growing into an "extremely intense" storm by Tuesday, the Japan Meteorological Agency (JMA) said.
But it was not expected to be as strong as Typhoon Haiyan, which killed thousands in the Philippines last year.
The JMA issued emergency storm and high sea warnings for Japan's small southern island of Miyakojima, some 300km southwest of Okinawa island, and for a smaller nearby islet.
Watch: Japan issues highest alert over typhoon Neoguri
The agency said on Monday evening it also planned to issue an emergency high sea warning for Okinawa island, host to three-quarters of US military facilities in Japan.
"In these regions, there is a chance of the kinds of storms, high seas, storm surges and heavy rains that you've never experienced before," a JMA official told a news conference.
"This is an extraordinary situation, where a grave danger is approaching."
The typhoon is expected to gain power before it hits the southern Okinawa island chain before making landfull on the country's westernmost island of Kyushu - home to two nuclear plants.
Japan's Meteorological Agency predicted it would grow into an "extremely intense" storm by Tuesday.
A spokesman said: "Please be vigilant, stay inside buildings and avoid working outside and  making unnecessary trips," a meteorological agency official said at a press  briefing.
"The official warned that the storm could pack "record level" winds and  generate high waves. 
"It is likely to come closest to Okinawa Tuesday morning, generating  violent gales and high waves... and, in some areas, violent rains," he said.  "Please be ready to evacuate before heavy rains begin to fall."
The US military was today evacuating a nuymber of aircraft from its base on Okinawa. 
A spokeswoman at Kyushu Electric Power Co said there are no specific plans related to this typhoon but that the company has plans in place throughout this year to protect the plants from severe weather.
The Fukushima Daiichi nuclear plant, crippled by an earthquake and tsunami in 2011, is on the other side of the country and is likely to see rain at worst.
The commander at Kadena Air Base, one of the largest U.S. military establishments on Okinawa, which hosts the bulk of the U.S. forces in Japan, warned that damaging winds were expected by early Tuesday.
"I can't stress enough how dangerous this typhoon may be when it hits Okinawa," Brigadier General James Hecker said in a statement.
"This is the most powerful typhoon forecast to hit the island in 15 years;  we expect damaging winds to arrive by early Tuesday morning. So be prepared...Tie down your outdoor items and work with your neighbours to help them."
"During the typhoon, do not go outside... Anything not tied down, even small items, could become deadly projectiles," the statement said.
The meteorological agency forecast Neoguri, whose name means racoon in  Korean, would dump up to 80 millimetres (three inches) of rain an hour on  Okinawa as it pounds the archipelago.
The storm, which could affect an area with a 500 kilometre radius, was  expected to be downgraded by the time it hit the Japanese mainland.
China's National Marine Environmental Forecasting Center today issued an orange alert for high seas likely to be generated by the storm within the next 24 hours.
The typhoon is expected to arrive in the southeastern part of the East China Sea on Tuesday morning, Xinhua reported.
The NMEFC said the typhoon could whip up peaks of up to 13 meters in the southeast of the East China Sea from noon on Monday to noon on Tuesday, while waves of up to seven meters may be seen in waters off China's Diaoyu Islands.
China has a four-tier color-coded weather warning system, with red representing the most severe warning, followed by orange, yellow and blue.
Hong Kong Observatory scientific officer Tam Yee-ting said there is "little chance" that Neoguri - classed by the Observatory as a Super Typhoon due to winds over 185km/h - will hit the city, but residents will feel the impact as the typhoon's outer air mass brings more hot weather to an already stifling July. Temperatures today and tomorrow are again expected to tip 33C.
Reuters, Agence France-Presse