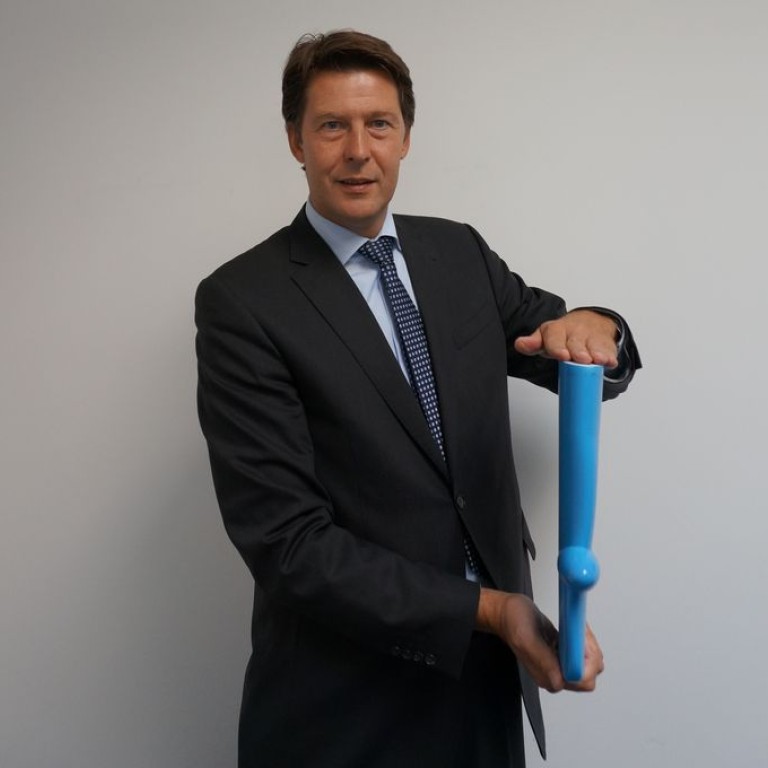 State-of-the-art rudders take operational cost on desired course
Supported by:
Discovery Reports
Imagine the 121-storey Shanghai Tower without elevators. This analogy applies to rudders in ships.
Brilliant design efforts resulting in new hull designs are leading to the fast economical retirement of existing fleets of ocean-going vessels. Only those equipped with the smartest manoeuvring and propulsion systems can defy a similar fate. Rudders, in particular, are a vital yet often overlooked factor in operating vessels profitably.
"Remarkably, most rudders are selected based on resistance tests at a zero-degree angle, at which they have no function at all. In real life, the rudder may be in this position frequently, but certainly not for a significant amount of the time," says Paul van Maanen, managing director of Van der Velden Marine Systems.
Because winds and currents require continuous steering, resistance - hence fuel consumption - quickly accelerates compared to the "useless" zero lift position.
"Our organically shaped asymmetric Espac rudder would add less than 0.2 per cent to the total investment. Apart from providing better manoeuvrability and less cavitation, it improves fuel efficiency by as much as 5 per cent compared with rudders typically used in the newest-generation vessels," van Maanen says.
The even larger benefits compared to more traditional designs create a massive retrofit potential for owners willing to stay afloat in the fierce battle for lower fuel costs.
"Without engineering for rudders' true function and merely qualifying for class requirements, the industry is unnecessarily compromising safety and efficiency," van Maanen says.
"Van der Velden aspires to help raise these standards and create more awareness in the market."
Van der Velden, which joined the Damen Shipyards Group last year, is also equipping several ultralarge vessels being built in Asia with rudders that have built-in sensors, providing real-time drag and lift status notification.
"Imagine the benefits of passing the Suez Canal with 18,000 containers - a mind-blowing manoeuvre - with a rudder that takes away guesswork," van Maanen says. "We look forward to more innovations and partnerships with industry leaders and decision makers towards a safer, more efficient maritime future."