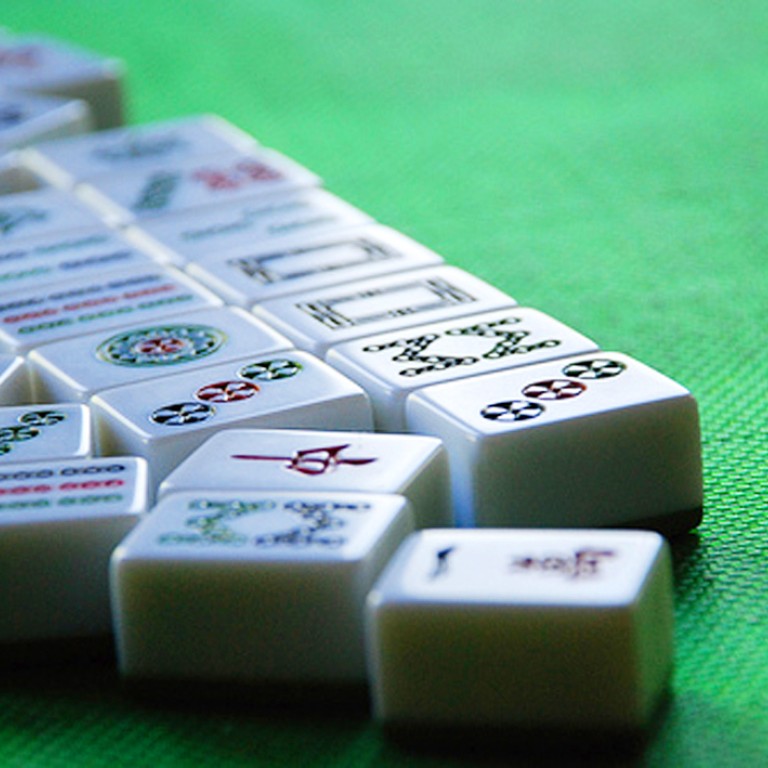 Update

|
Chinese state media calls for officials to stop playing mahjong
Mahjong became the latest extravagance to be condemned in official media, as a writer in the Communist Party's mouthpiece newspaper urged government personnel to shun the pastime.
Mahjong has become the latest "extravagance" to be condemned in censorious official Chinese media, as pleasure-seeking Communist Party officials are urged to shun the game in the name of curbing corruption.
Chinese people have been clacking mahjong tiles for more than a century, with some accounts even naming its inventor as the ancient sage Confucius. But officials have taken their hobby too far, according to a commentary in the on Tuesday.
"The phenomenon of Communist officials going to rural retreats to have fun, play mahjong and poker ... must resolutely stop," the commentary said, referring to the widespread practice of betting on games "to add a little stimulation".
The article called for an equally "resolute" end to government staff "spending public money to visit historical sites in the name of 'study', and then simply going to any old fun place".
The commentary was the latest in a series of state-issued broadsides against official extravagance, as President Xi Jinping attempts to improve the Communist party's image in response to widespread anger over endemic corruption.
The campaign has led to an unprecedented investigation into retired security czar Zhou Yongkang, though the vast majority of officials punished since Xi came to power have been from the government's lowest levels.
The campaign against graft has been blamed for falling sales of luxury items, and hit business at expensive hotels and restaurants, according to reports.
But there has been a backlash by some officials who have held secret sauna parties and been hiding alcohol in plastic water bottles as they seek to get around the crackdown on extravagance, the said last year.
"Constant reports of saunas held at farm houses" were evidence of a growing culture of "low key extravagance" that was damaging the new president's anti-corruption campaign, it added.
The Chinese government on Monday issued a ban on private clubs in historical buildings and parks, which are often frequented by officials, state-run media reported.
Critics argue that party controls over China's media and courts limit the effectiveness of anti-corruption campaigns, which have often been announced by incoming Chinese leaders in recent decades.
Chinese officials are not obliged to disclose their financial assets, while China has jailed around a dozen activists who held small-scale street protests calling for such disclosure.
Despite claims linking it back to Confucius there is no consensus on the definitive origin of mahjong, a strategic game generally played with a set of 144 tiles, but many historians believe the modern game dates back to 19th century China.
The historical connection has done little for the Chinese national team, which has fared badly on the international circuit in recent years.
At this year's Open Mahjong Championship in Germany the highest-ranked Chinese player came in 30th, behind Japanese and European competitors, according to the state-run .
Some Chinese commented that their "shock at the news was no less than the Brazilians when they lost 1-7 to Germany at the semi-final of the World Cup," the newspaper added.
Users of China's social media services on Tuesday reacted to the mahjong ban with a mix of approval and bafflement.
"You can ban officials from playing mahjong in public places, but it's fine in their own homes," wrote one user of Weibo.
"If this ban is introduced, how will officials in Chengdu live?" asked another user, referring to the southwestern Chinese city whose residents are famous for their love of the game.
Another commentator referred to recent government restrictions on buying several products, which in some cases require real-name registration before purchase.
"Buying matches, petrol, fruit knives all needs public declaration, and now playing mahjong needs public declaration. It seems everything must now be publicly declared, except officials' assets."