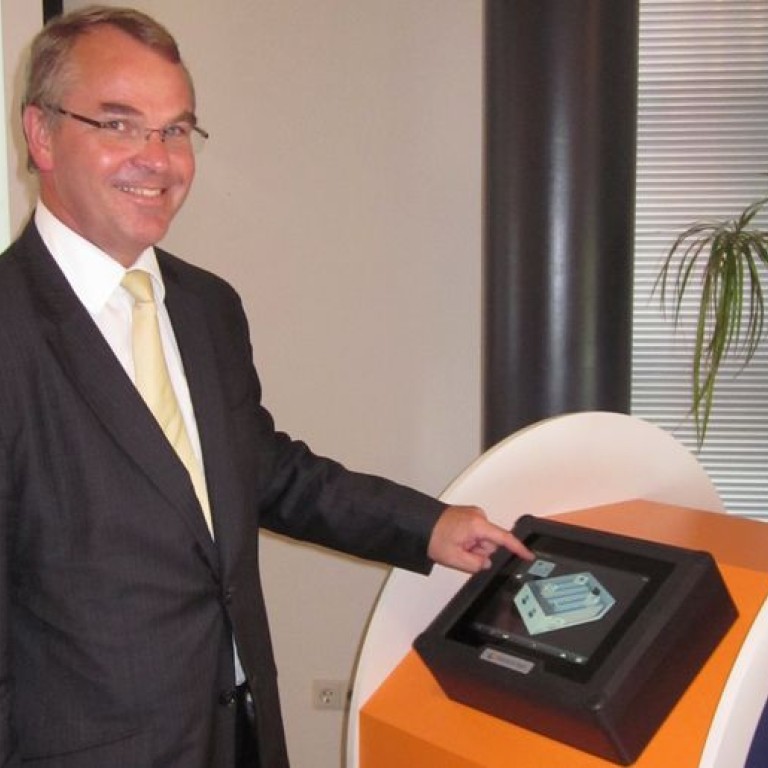 Hotraco bolsters food productivity with agricultural technologies
Supported by:
Discovery Reports
A pioneer of control technologies for the Dutch agricultural sector since the 1970s, Hotraco Group celebrates 40 years at the helm of system integration expertise with its eye on Asia's growing agricultural and horticultural industries.
"Electronics is our core competence, and we probably have the most robust systems worldwide for varied applications," says Diederik Fetter, CEO. "In terms of root crop storage and livestock, Asia is increasingly becoming an important market for us."
With the need for food security growing in China and Asia, Hotraco's agricultural technologies offer solutions ranging from automated temperature, humidity and ventilation controls to automated feeding systems in poultry and pig houses.
The company's innovative technologies include the Weight Watcher system, a telecommunication-enabled weighing scale which screens potato weight reduction as it happens. An interactive swipe-enabled display called the Hotraco Agri Fortica is another invention, allowing users to control the climate at a touch.
"We always push ahead and integrate available technologies into our customer-tailored solutions," Fetter says.
With 20 per cent of revenue coming from Asia, Hotraco maintains a strong foothold on the mainland through Mooij Agro, its business in potato storage solutions. A second subsidiary, Hotraco Agriculture Systems Beijing, opened last year, supplying livestock ventilation and barn automation systems.
Hotraco is also present in countries such as South Korea through distributorships, and will be bringing solutions in potato storage and livestock management to India.
As Hotraco sets its sights on Asian expansion, the company is committed to growing its presence on the mainland through the addition of on-the-ground technical service teams and plans for local manufacturing facilities.
"We are looking towards Asia not just for sales, but also for intellectual exchange opportunities," Fetter says. "We're collaborating with Taiwanese companies, and similar technological partnerships with other Asian countries will allow us to include products in our worldwide portfolio."