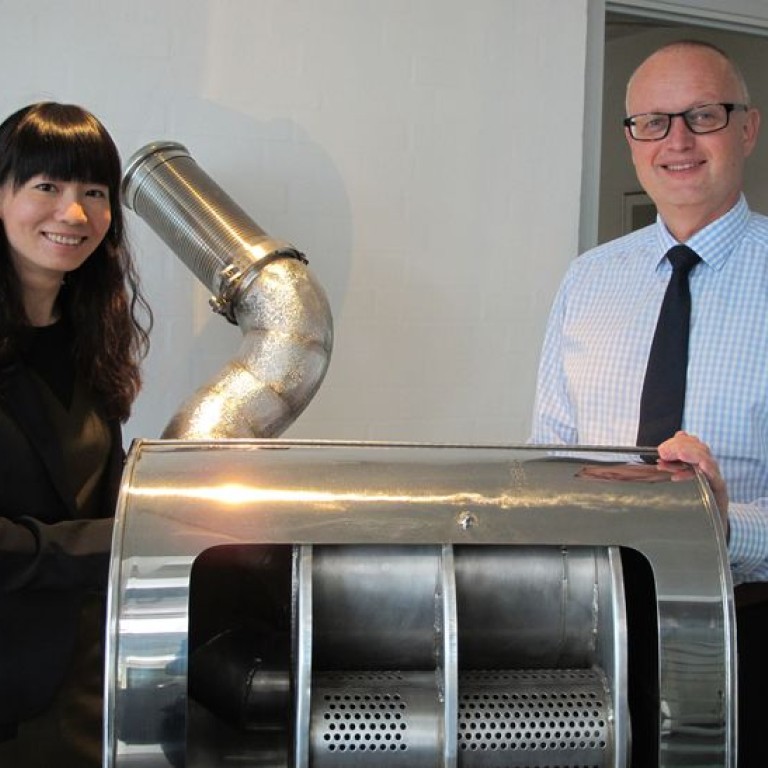 Dinex thrives with increasing adoption of cleantech solutions
Supported by:
Discovery Reports
Propelled by more stringent regulatory standards for managing and reducing harmful combustion emissions, the global emission control market for diesel- and gas-powered commercial engines is forecast to reach a value of Euro7 billion (HK$67.8 billion) by 2020. Strongly positioned to thrive in this global setting is Dinex Group, a world-leading developer, manufacturer and distributor of complete exhaust systems and emission control solutions for commercial vehicles and industrial machinery.
"Tougher emission rules will further spur our business growth," says CEO Torben Dinesen, son of company founders Jørgen and Grethe Dinesen. Torben Dinesen has spearheaded Dinex's transformation from a small, family-owned exhaust system manufacturer into a global provider of modern emission technology acclaimed for its comprehensive portfolio, high-performance culture and strong commitment to innovation. After its foundation in 1982, the company extended its footprint throughout Europe, to the Americas and Asia via 20 subsidiaries and strategic alliances.
With factories worldwide, Dinex has emerged as a preferred global and local logistic and development partner to original equipment manufacturers (OEMs) in the truck, bus, construction and agricultural heavy-duty industries. It provides a complete assortment of forward-looking solutions, from turbo to tailpipe, virtually all from in-house developed core technology and production platforms. Dinex also continues to cater to the aftermarket segment, consisting of distributors of spare parts and retrofit solutions.
With the acquisition of long-time partner Ecocat - a producer of emission control catalysts - Dinex added new technologies and know-how to its OEM Large Engines division, which provides complete exhaust and emission systems for marine, rail, power generation and off-road, heavy-duty machinery.
Continuing to build a global position, Dinex is leveraging its strong presence in Europe to fortify its foothold in the Americas and Asia, particularly China. "We're gradually improving our research and development [R&D] competence in China," says Ying Hou, Dinex's strategic development manager for Asia. "Our goal is to establish an R&D centre in the country next year and be instrumental in Chinese companies' adoption of cleantech solutions."
Operating through wholly owned unit Dinex Emission System Changzhou, Dinex has established a production site in Shiyan, Hubei. This is operated by Hubei Dinex-Tongda Emission Solutions, a joint venture firm equally owned by Dinex and Wanxiang Tongda. In South America, Dinex expects to launch production and sales next year through a facility in Brazil.
"We are looking to forge more strategic alliances especially with OEMs and distributors," Dinesen says. "We will share our technologies with our partners as part of our mandate to make the world a cleaner place."