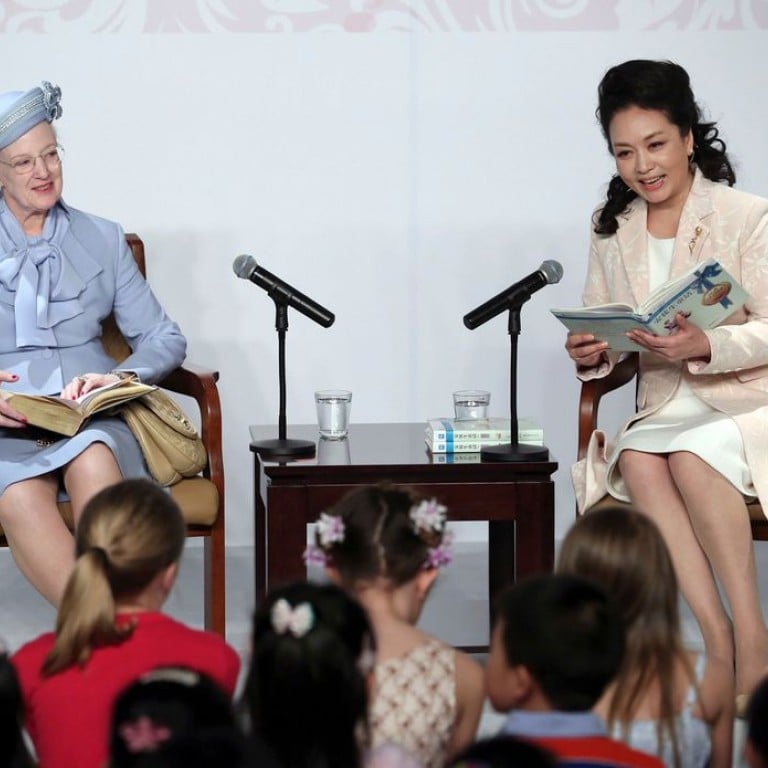 Building on strong ties with China
Countries set to celebrate 65 years of broad diplomatic relations, writes Nazvi Careem
Supported by:
Discovery Reports
Denmark's relations with China reached an all-time high this year, with the Scandinavian country sending two high-level delegations to the nation, led by royalty and the prime minister.
In April, Queen Margrethe II and Prince Consort Henrik made an official state visit to China along with four Danish ministers and 135 CEOs, conducting meetings with President Xi Jinping and other leading Chinese figures.
It was the largest and most ambitious state visit in Danish history, in which 16 bilateral and 27 commercial agreements were signed, including for the export of heat-treated pork and frozen sustainable energy, co-operation on tourism, and research and development.
In September, Danish Prime Minister Helle Thorning-Schmidt met Xi, Premier Li Keqiang and other dignitaries during a visit to China, during which she also attended the World Economic Forum in Tianjin.
In between, Liu Yunshan, first secretary of the central secretariat of the Communist Party of China, visited Denmark with the aim of strengthening already solid economic and trade ties between the two countries.
Friis Arne Petersen, Denmark's ambassador to China, says: "The economic and political relationship between China and Denmark is at an all-time high. Denmark was among the first Western countries to establish diplomatic relations with China. In 2008, Denmark and China launched a strategic partnership, which is set to be upgraded in 2015.
"Denmark highly prioritises China, and this is underpinned by the fact that the Royal Danish Embassy in Beijing is Denmark's largest bilateral embassy, and China and Denmark have convened numerous high-level visits in both countries. Since 2009, Denmark has had around 60 high-level visits to China."
The relationship between Denmark and China is broad and covers everything from commercial to political agreements, such as export, cultural exchange and sustainable energy.
This year, Denmark launched the Danish Cultural Season in China, offering Chinese citizens the opportunity to catch a glimpse of Danish culture - from Hans Christian Andersen's fairy tales to the art of Bjorn Norgaard and ballet dancers. The season was officially launched by Marianne Jelved, the Danish minister of culture, who visited the mainland in October.
"The relationship between Denmark and China is only strengthening, and Denmark has very high expectations for future co-operation with China," Petersen says.
This year, Denmark and China decided to move forward in strengthening bonds, with the first step being to expand the strategic relationship, which now comprises various fields such as education, research and innovation, climate, environment and energy.
This is expected to happen next year, when the two nations mark 65 years of diplomatic ties. To celebrate the event, China is set to present Denmark with two pandas.
In 2008, China emerged for the first time as Denmark's second-largest trading partner outside Europe. The trend has continued and, last year, trade with the mainland increased 5.4 per cent compared to 2012.
Trade between the two countries has increased every year for the past decade except for a slight drop in 2009. Trade value in 2013 reached a record high of Euro15.2 billion (HK$146.8 billion), driven by growth in exports and imports for goods and services.
China was also Denmark's fourth-largest import market last year. Around 500 Danish companies have established a presence in China, employing about 250,000.
Last year, Denmark exported Euro7.8 billion worth of goods to the mainland, compared to Euro7.02 billion the previous year, while imports from China were valued at Euro7.4 billion compared to Euro7.35 billion in 2012.
Petersen says: "Although Denmark is a small country with only 5.6 million people, we are doing very well compared with other European countries if one calculates exports in goods per capita.
"In fact, Denmark is the third-largest European exporting country to China calculated in export per capita."
Denmark also has close trade ties with Hong Kong. Last year, the country was Hong Kong's 29th-largest trading partner in the world, and it ranked eighth among European Union member nations.
The average annual growth rate in bilateral merchandise trade from 2009 to 2013 between Denmark and Hong Kong was a positive 14.4 per cent.
The city is also an important conduit for Danish companies wishing to tap the vast China market. Last year, 17.2 per cent of the total trade between Denmark and the mainland was routed through Hong Kong, at a value of around HK$13 billion.
Last year, Denmark was ranked 40th in terms of Hong Kong's domestic market, with major products being: jewellery (40 per cent), printed matter (19 per cent), toys and games (14.8 per cent), textiles (11.1 per cent) and plastic articles (3.8 per cent).
Denmark was ranked 39th in terms of Hong Kong's re-export market. Major products include: clothing (31.6 per cent), telecommunications equipment (11.3 per cent), toys and games (8.2 per cent), automatic data processing machines and related items (5.3 per cent), and electrical apparatus for switching or protecting electrical circuits (3.8 per cent).
Hong Kong ranked 26th in terms of sources of Danish imports. Items include: raw fur skins (73.2 per cent), medical (8.6 per cent), telecommunications equipment (4 per cent), preparations of cereal (2 per cent), and fresh or frozen meat other than from bovine animals (1.6 per cent).