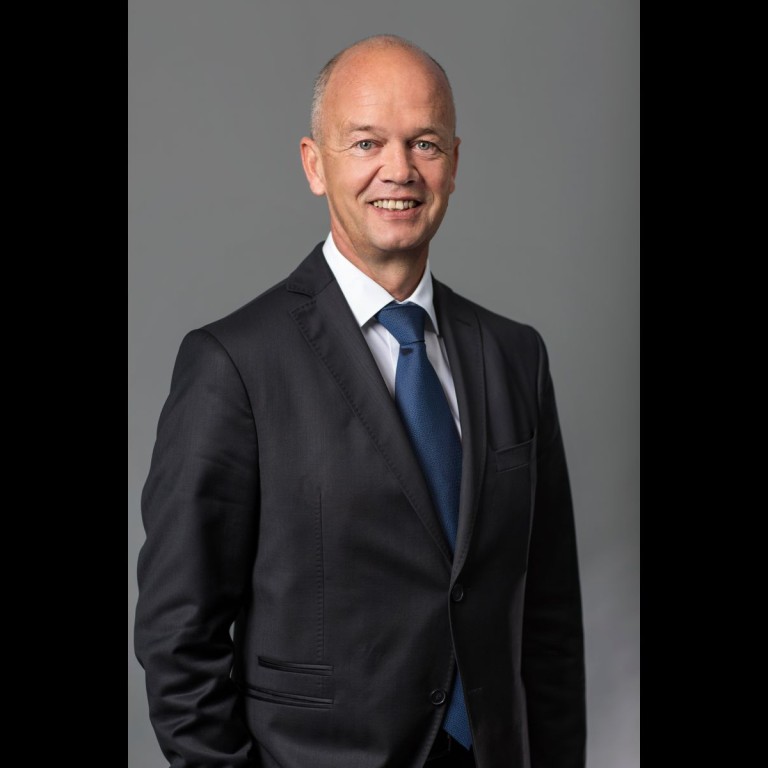 Shanghai ZUGORAMA brings the V-ZUG experience to China
Renowned for setting the global standard in kitchen and laundry appliances, V-ZUG is taking further initiatives to bring the best of Swiss innovation and creativity closer to Asia. 
Supported by:
Discovery Reports
Renowned for setting the global standard in kitchen and laundry appliances, V-ZUG is taking further initiatives to bring the best of Swiss innovation and creativity closer to Asia. 
Last November 6, the leading Swiss manufacturer opened its first ZUGORAMA in the region. The 700-sq m showroom along Yuyuan Road in Shanghai gives the market an opportunity to experience the company's innovations firsthand. 
"We bring our products to life by putting them at hand for Asian clients and partners through cooking classes and other activities," says Dr Dirk Hoffmann, CEO of V-ZUG. "We combine heritage with state-of-the-art technology to show people what we have done and convince them through positive interaction with our products." 
V-ZUG has been writing the history of laundry and kitchen appliances for more than 100 years. From producing Switzerland's first washing machine to introducing oven sensors that automatically calculate cooking time and temperature based on food weight and shape, V-ZUG draws on its Swiss heritage and creativity to constantly surprise customers worldwide. 
"We build our innovation schedule in three categories of short-, mid- and long-term planning," Hoffmann says. "We continuously improve on existing products while working on projects for the coming years. Our 10-year innovation model already evaluates today, future consumer habits and how they're changing."
With about 10 per cent of its staff working on research and development, V-ZUG has again set the benchmark in convenience, design and environmental protection with its latest suite of products. 
This year, the company will launch another world first in Asia. The Combi-Steam MSLQ combines conventional heat, microwave and steam technology into one cooking unit. All heating types can be combined at will. Considered the next level of steaming, the invention cuts cooking time significantly while preserving the freshness of the food. 
V-ZUG also introduced the REFRESH-BUTLER to the region. The size of a closet about 80cm wide, REFRESH-BUTLER is a fabric care system that reduces the need for washing or dry cleaning suits, gowns and other delicate clothing. Combining steam technology with photocatalysis, a process that speeds up chemical reactions using light, REFRESH-BUTLER eliminates creases and odours such as those from cigarettes, and kills 99.9 per cent of germs and bacteria. The unit can also dry soaking coats and sneakers using a breakthrough energy-efficient process. 
Throughout its product range, V-ZUG emphasises sustainability. The company's dishwashers use half the water and energy needed by the next-best brand while its refrigerators go beyond the highest European energy rating of A+++. This environmental concern is also deeply ingrained in the company's culture. Its logistics centre in Zug, Switzerland, uses solar panels to generate approximately as much energy as it consumes. 
"The key is in the genetic code of V-ZUG as Switzerland's market leader," Hoffmann says. "We defend this heritage in one of the most demanding countries in the world and we do this with an extreme interpretation of sustainability, quality and precision in fulfilling the demands of clients." 
V-ZUG is present in 19 international markets in Europe and Asia-Pacific. In China, the company has established V-ZUG (Shanghai) Domestic Appliances to help partners with marketing concept, distribution and brand positioning in areas such as Hong Kong, Sichuan and Guangzhou. The subsidiary is behind the success of the Shanghai ZUGORAMA. Elsewhere in the region, V-ZUG has been working with partners to offer significant energy savings and higher living standards to property developers, first-time homeowners and other potential clients in metropolitan areas. 
"China is an awakening market and it is the focus of our distribution channel policy," Hoffmann says. "We do not serve the average client so we are calling on companies that are willing to go the extra mile."