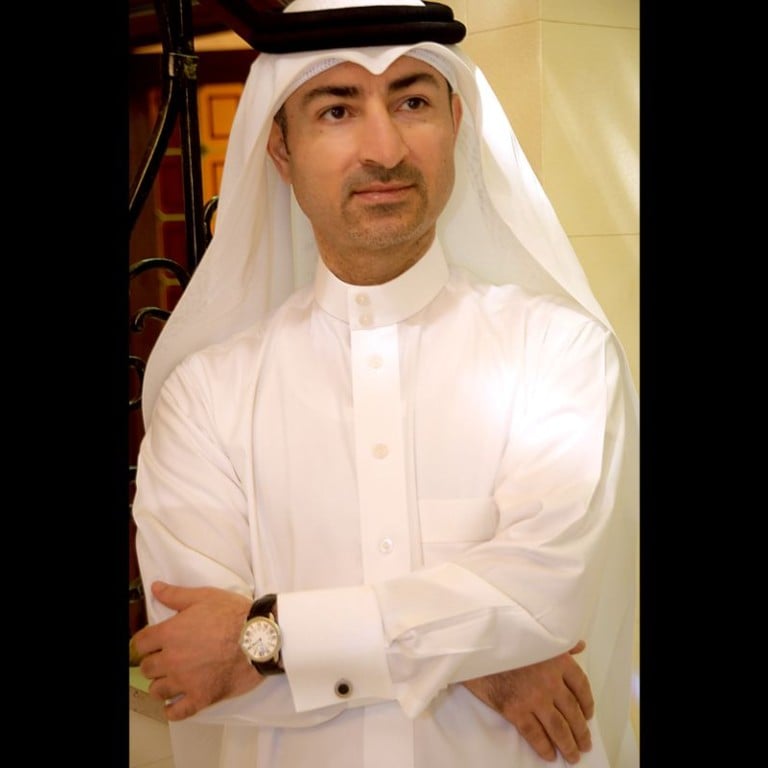 Paris Gallery is at the forefront of luxury shopping, offering many international brands
Mirroring the Middle East's wealth and continuing economic growth is its luxury retail industry, which has helped buoy the region's economy amid various global financial challenges. An expanding population base, high income, growing aspirations and consistent inflow of tourists, among other factors, have enabled the sector to recover and become even stronger than before the crisis.
Supported by:
Discovery Reports
Mirroring the Middle East's wealth and continuing economic growth is its luxury retail industry, which has helped buoy the region's economy amid various global financial challenges. An expanding population base, high income, growing aspirations and consistent inflow of tourists, among other factors, have enabled the sector to recover and become even stronger than before the crisis.
Championing the stability, recovery and development of the industry along with the region's leaders are the retailers - which kept their doors open for business and the customers' desire for luxury alive. At the forefront is leading luxury retailer Paris Gallery Group, whose flagship brand, Paris Gallery, provides more than 550 international brands to consumers across the UAE, Saudi Arabia, Qatar and Bahrain.
"Retail plays an important role in the development and progress of most industries. Despite a few setbacks caused by global economic worries and the region's debt crisis, the retail industry in the Gulf Cooperation Council [GCC] was largely back on track in 2010 and keeps growing up to this very moment," says Mohammed Abdul Rahim Al Fahim, CEO, Paris Gallery Group. "Paris Gallery Group is a key contributor to the overall retail market, which has enjoyed general success despite the challenges experienced by other markets."
The Middle East is one of the regions with the highest growth when it comes to the beauty sector, which is expected to continue growing over the decade. Dubai, for example, has been named the fashion capital of the region, and is the top shopping destination in the Middle East - a fact that Paris Gallery believes is a reflection of sales improving in the UAE in general - not just in fashion, but also in other product categories.
Home to more than 250 nationalities, the UAE enjoys a stable economic and social position that offers a safe environment for investors, foreign workers and tourists. "The UAE has the advantage of having a unique demographic composition and cultural variety that is unrivalled, since there is no other city in the world that has more than 200 different nationalities contributing to its economy and its cultural beauty," Al Fahim says. "This helps bring in a variety of products that cater to everyone."
Paris Gallery's extensive portfolio ranges from perfumes to skincare products, make-up, watches, jewellery, fashion apparel, sunglasses and accessories. These are sold in more than 80 stores across the GCC, with a total shopping space exceeding 3 million sq ft.
"Key is maintaining an advanced brand mix that is aligned with that of the beauty industry; another is to provide remarkable customer service through dedicated sales associates who have deep knowledge in terms of products and the overall industry," Al Fahim says. "Our customers are the main benchmark that we refer to whenever we select any product to assure exceeding their expectations with quality and modern products. On the other hand, we assess carefully each brand profile and position within the luxury industry."
Welcoming Asia's luxury brands and discerning market
Understanding the needs and demands of customers for Paris Gallery means following the industry's latest trends, which are increasingly coming from Asia - where beauty and skincare products are among the biggest economic drivers.
"In the past, we would talk to the customers and would understand what they are looking for. Today, the challenge is even bigger because the customers not only know what they are looking for, they know where the products are available and what the trends around the globe are because of the internet," Al Fahim says. "Asia has been a popular source of products as well as trends, and we are exploring the region to find promising partners."
The company is especially looking to capture a slice of the Southeast Asian markets, particularly Hong Kong and Singapore. It is also closely studying Indonesia and Malaysia as potential destinations in the future.
Closer to home, Paris Gallery also welcomes Asian brands seeking to attract a following in the Middle East - and a reliable partner with whom to grow their footprint, specifically in the skincare, cosmetics, perfume and accessory categories.
With consumer demands and trends changing every day, Paris Gallery believes that Asia has a high potential to introduce new brands to the Middle East. It sees the UAE market as a vital gateway for Asian brands not just to the Middle Eastern market, but also to the European and North African markets.
"I encourage Asian brands to come to this region while the opportunity is rife. The strategy is to find the right partner - and we are the one when it comes to luxury retail products," Al Fahim says. "We, on the other hand, would also love to find partners who will leverage our brand equities for the Asian market for a mutually beneficial relationship."
Evolving a dynamic enterprise under a visionary leadership
Keeping its customers' interests at its core, Paris Gallery has flourished into a dynamic and diverse enterprise with a still-growing portfolio of iconic brands that reach consumers through the company's extensive retail, franchising and distribution channels.
With Al Fahim at the helm since 2006, annual revenues have steadily climbed, crossing the US$1 billion mark in 2011 and continuing to increase sustainably. Known for his out-of-the-box thinking and aptitude in risk-taking, Al Fahim also introduced the company to many of its "firsts". His first priority when he was appointed CEO in 2006, for example, was to establish a corporate identity as a leading retailer of luxury goods and services by bringing his strategic leadership skills and extensive brand, marketing and business knowledge.
Providing its customers with one-of-a-kind and exclusive luxury products, Paris Gallery solidified its foothold in all major cities of the UAE and GCC. Within six years, the group has gained a commanding position of nearly half of the luxury retail market in the UAE, with the number of Paris Gallery stores growing fourfold.
Emphasising shared leadership, the CEO also led the group to depart from the conventional command and control model of a family business to a governance structure - empowering people to become leaders.
"What we have achieved so far would not have been possible if it were not for a visionary leadership and a team of high-performing individuals who were quick to recognise, understand and accept the transformational changes that were being made in the organisational structure to best achieve company goals," Al Fahim says.
With a strong desire to give the Paris Gallery brand an international identity, Al Fahim led the creation of an unparalleled franchise model. With an equally keen technological sense, he was able to build a culture of excellence and create an environment where technology, operational excellence and superior customer service play a significant role in Paris Gallery's growth.
"Technology is in the driver's seat. As consumers become increasingly tech-savvy, additional channels of communication are opened up," Al Fahim says. "Not only will a customer be able to purchase a product with ease anytime, anywhere, but they will also be able to make educated choices before purchasing a product."
Al Fahim also guided Paris Gallery through the economic slowdown in 2009. While many businesses shuttered or downsized, the company recorded stable revenues thanks to a strategic vision and foresight that helped formulate long-term strategies with clear goals and set targets.
Such business acumen has earned Al Fahim numerous prestigious awards for himself and the company. These include the Sheikh Mohammed Bin Rashid Al Maktoum Business Award 2011 for business excellence in the trade category; the 2012-2013 Chopard Retail Award for retail excellence in the Middle East; and the 2012-2013 Clive Christian "Team of the Year" Award for excellence in retail and business development of the brand in the Middle East.
Last year, Al Fahim was named among the "World's 100 Most Powerful Arabs" by ArabianBusiness.com, while Paris Gallery was awarded the Superbrand status for the year.
Beyond furthering the company's growth, Al Fahim also leads corporate social responsibility initiatives within the group. Among the many non-profit organisations that have benefitted from these contributions are Dubai Cares, Al Jalila Foundation, Dubai Police, Future Centre for Special Needs and Dubai Rehabilitation Centre. Paris Gallery also supports various advocacies such as the Breast Cancer Awareness Campaign.
As an active philanthropist, the CEO also supports organisations that focus on literacy, health and the development of underprivileged children. In February, Al Fahim was awarded the degree of honorary doctorate by the American Institute of Education Development in recognition of his contribution and support to voluntary initiatives among the youth.
"We aspire for Dubai to become the fashion capital of the world, growing sustainably and adapting to new challenges," Al Fahim says. "That is my ambition for this generation and the next, because everything in the world is changing - so we need to adapt, create, change and pass it on to the next generations."