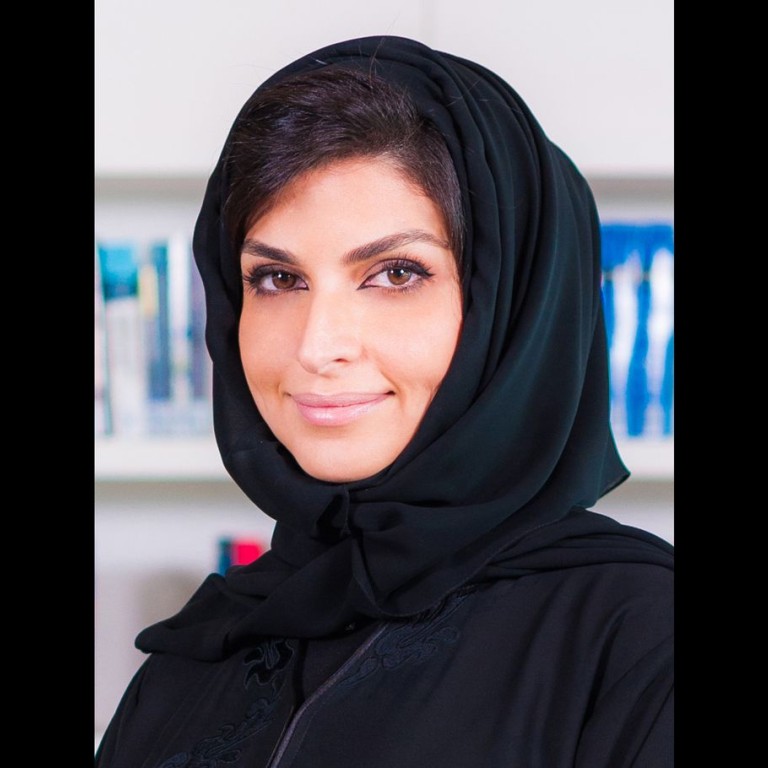 Masdar Institute collaborates for eco-friendly technology
Across the highway from the Abu Dhabi International Airport, Masdar City represents the government's vision for clean energy. Spanning six square kilometres, the ultramodern masterplanned community boasts the largest grid-connected solar power plant in the Middle East. Motion sensors also replace water taps and light switches to cut the city's water and power consumption by half.
Supported by:
Discovery Reports
Across the highway from the Abu Dhabi International Airport, Masdar City represents the government's vision for clean energy. Spanning six square kilometres, the ultramodern masterplanned community boasts the largest grid-connected solar power plant in the Middle East. Motion sensors also replace water taps and light switches to cut the city's water and power consumption by half.
At the core of the city's engineering structure is its first locator and the world's first graduate-level university specialising in renewable energy, sustainability and advanced technology - Masdar Institute of Science and Technology. Created in complete collaboration with the Massachusetts Institute of Technology (MIT) in 2009, Masdar Institute today has been producing many of the best graduates in its segment and serves as a test bed for research and development (R&D) for locator companies in Masdar City and other organisations worldwide. 
"As part of the key objectives of the Masdar initiative, which aims to advance renewable energy and sustainable technologies, Masdar Institute helps to develop the innovation ecosystem that is required to sustain, power and advance hi-tech industries," says Dr Lamya Fawwaz, executive director of public affairs and professor of practice at Masdar Institute. "This includes R&D that supports the development of commercially viable advanced energy and clean technologies, as well as collaboration with public and private organisations across the key sectors that drive social, economic and academic growth." 
As its partner in everything, MIT cooperates with the university in developing the curriculum, conducting research partnerships and hiring new faculty and senior administrative staff. The two institutions share the same academic standards so that students from Masdar Institute also receive a quality certificate from MIT upon graduation.
Special research-based curriculum
The cooperation has led to the development of a special curriculum that sets Masdar Institute apart from other graduate schools. The university offers nine engineering programmes that fall within four broad departments of chemical and environmental engineering, mechanical and materials engineering, engineering systems and management, and electrical engineering and computer science. 
The difference is in the school's solid emphasis on research. More than half of the time, students and faculty are engaged in research work in cooperation with MIT faculty members. To date, Masdar Institute has three patents filed and approved, 42 applications pending and 68 invention disclosures.
Masdar Institute's doctorate programme is another key to success. The school's PhD in Interdisciplinary Engineering is designed to allow students the flexibility to respond to complex problems by crossing the boundaries of more than one scientific or technical academic programme. 
"Our multidisciplinary approach lends students not only the depth but also the breadth of knowledge they need to successfully face actual global challenges," Fawwaz says. "We're developing future leaders as we address the clean technology sector's whole value chain." 
In the autumn of last year, Masdar Institute had 491 students from 66 countries, with 26 enrollees coming from China. All full-time students receive full scholarships, monthly stipends, laptop computers, textbooks and housing. The school also provides foreign students a free flight home once a year. Meanwhile, working professionals are able to enrol in Masdar Institute on a part-time basis at a per credit fee through the Practicing Professionals Program. 
"We're offering this opportunity to students from emerging economies," Fawwaz says. "They could be the brightest students out there but simply don't have the means to get into good schools." 
Overall, more than 300 students have graduated from the university. About 52 per cent of the graduates are already working either locally or internationally, 19 per cent are pursuing their doctorate at Masdar Institute or in Abu Dhabi, while 17 per cent are continuing with their PhD in other top universities overseas. 
This high success rate is not surprising given the school's high faculty-student ratio of 1:5. The school's 91 faculty members are graduates and have doctorate degrees from leading international institutions such as MIT, Stanford University, Korea Advanced Institute of Science and Technology, University of Oxford, Harvard University and University of California, Berkeley. Moreover, a number of Masdar Institute's full-time faculty spend up to one year at MIT working with its faculty on joint research projects relevant to Abu Dhabi. While in Cambridge, Massachusetts, these professors also audit graduate level classes that they will eventually teach at Masdar Institute.
Experiencing clean technology first-hand
An eight-minute drive or only 5.2km from the airport, the Masdar Institute offers students and faculty a first-hand experience on clean technology. Its streets are 20 degrees Celsius cooler than the surrounding desert as a 45m tower sucks air from above and pushes a cooling breeze through the streets below. The battery-powered personal rapid transit shuttles students, faculty members and visitors to and from the campus outskirts and premises. Meanwhile, about 25 prototype four-seater Mitsubishi i-MiEV electric cars navigate the site's internal destinations such as student apartments, laboratories, multipurpose hall, gym, swimming pool, cafes, retail outlets, offices and meeting rooms. 
Campus buildings are wrapped and insulated in 90 per cent recycled aluminium sheeting and feature photovoltaic rooftops that supply 30 per cent of Masdar Institute's power requirements. These buildings are engineered together with MIT to use 70 per cent less electricity and potable water than normal buildings of similar size. 
"The support we receive from the Abu Dhabi government is unrivalled and we are able to accomplish everything because of this," Fawwaz says. 
A case in point is the school's state-of-the-art facilities. Designed to foster specific skills of students in the field of semiconductors, Masdar Institute's 300-square-metre clean room strengthens the university's reputation in nanofabrication, nanoelectronics and nanophotonics.
Students also have access to five institute research centres or iCentres. Patterned after specific objectives and thematic areas, these facilities are iEnergy for power generation, iWater which also covers the environment, iMicro for microsystems, iSmart which includes sustainable systems, and iInnovation for entrepreneurship or creating business opportunities from the research results. 
"We're successful because we're relevant," Fawwaz says. "We don't do research only to leave it on the shelves, but go beyond into helping students find commercial applications for their inventions."
The school helped Emirates Aluminium realise significant savings on its production processes, prompting the company to expand its research contract with the institute. The school has similar engagements with more than 40 local and international organisations. 
One of its patents involves a new material that retains water. The invention can be used at the base of plants so farmers do not have to water them as much. French cosmetics company L'Oreal wants to licence the innovation for its make-up line. 
"Industries want to test our research capabilities and come back for a broader research engagement after seeing how we work," Fawwaz says. "There's always that idea that sustainability is more expensive, but it actually enables companies to realise significant savings."
Growing its exposure in Asia
In Asia, the institute has a growing number of research partnerships with industries, universities and government organisations. The Abu Dhabi-Singapore Twin Lab focuses on microelectromechanical systems R&D for next-generation products involving the mobility, automotive, health care, aerospace and consumer markets. While Masdar Institute develops novel device designs based on market requirements, the Institute of Microelectronics in Singapore executes the design concepts. The university is also looking to Asia for more efficient and less energy-intensive methods of water desalination to increase the supply of potable water in the homeland. 
In Japan, the institute has an exchange programme with Japan Advanced Institute of Science and Technology involving students, faculty members and staff. For its part, Japan International Cooperation Center is assisting students from Masdar Institute to have their internship in leading Japanese companies. The university also has a research contract in South Korea with the Global Green Growth Institute, an international organisation promoting sustainable economic growth. 
"We think there's plenty of room to work with in Asia to advance different technologies in unique areas of research relevant to us and the respective countries we work with," Fawwaz says. "We would like to see more of these interactions in the next five years." 
At dusk, the sun's gentle reflection on the solar panels of the school's Knowledge Centre belies the serious challenge the global environment is facing outside the school walls. Climate models constructed by scientists around the world predict global surface temperatures will rise by as much as 4.8 degrees Celsius across the 21st century if greenhouse gases remain uncontrolled. Increases in atmospheric carbon dioxide have been much faster in recent decades than the natural changes from previous millennia combined. Worldwide technological research collaborations, however, are turning the tide. From a podcar cruising the streets of Masdar Institute, one can see how much the university has done in only five years. Global warming may simply become a thing of the past.