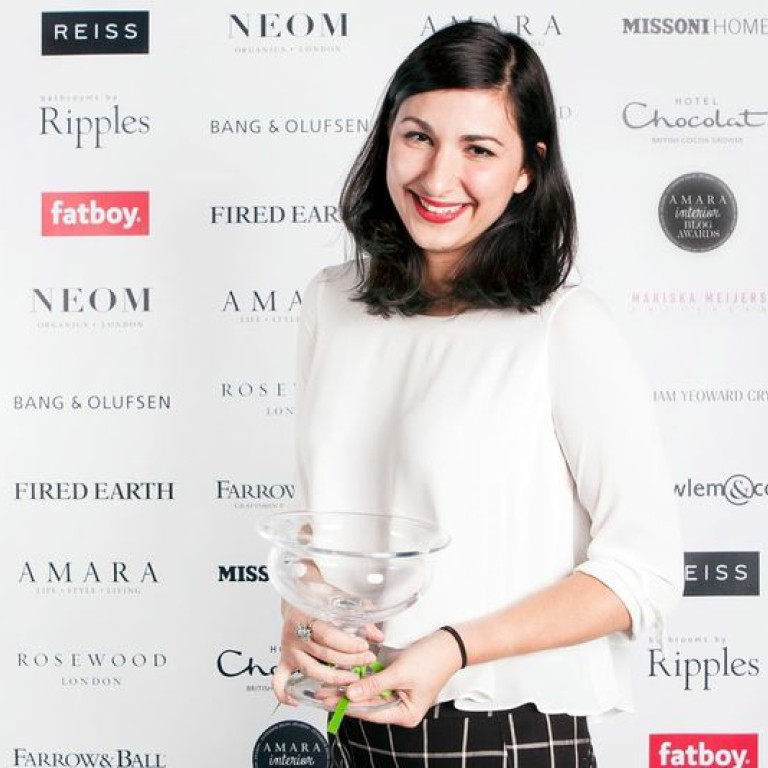 Looking for interior inspiration? Top 5 best décor blogs are just a click away
These popular interior design sites offer information and inspiration with personality and style
If you're looking for interior-design inspiration, forget about searching magazines, homeware stores, decorators and stylists for the latest trends and tips - simply turn on your computer instead.  Interior blogs are mushrooming in number and popularity, as they are the quickest and easiest way to access the latest news from the world of interiors.
Last year, leading British interiors brand Amara held the inaugural Amara Interior Blog Awards (IBA) to find the best creatives, aesthetes and innovators in the world of décor.  The winning blogs covered topics including design, lifestyle, colour, apartment living, and all things new and unusual. 
According to Karen Waddilove, head of PR and media at Amara, it is not the differences between these sites, but rather the similarities that makes each so successful.  "A good blog across all categories should have its own identity," she explains. "It should be written about current affairs, seasons, holidays - in fact, everything that is current in the writer's life. The content should not be random but be well thought-out, relevant and with knowledge. The posts should be engaging, entertaining, unique and personal to the blog style. Images are also important, being of good quality and size, and should again complement the theme of the site."
We have scoured the internet and come up with a shortlist of five of the best décor blogs out there today, each offering something just a little different, whether you are a lover of colour, a bohemian at heart or a collector of life's little luxuries.
Little Big Bell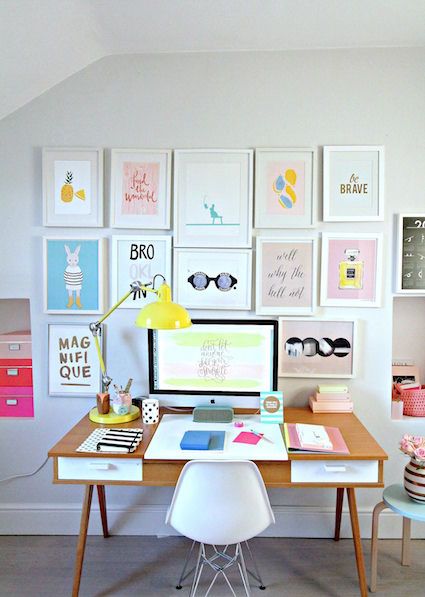 Winner of the IBA's "Best Colour Inspiration" category, Little Big Bell's founder, Geraldine Tan, says she has long held a passion for colour, design and decorating.  Her site explores every corner of the home, from the kitchen and study to artwork and accessories, with every post themed around colour.  Topics range from incorporating botanical hues in the bedroom to using soft pinks in the living room or finding colourful and cost-effective ways to brighten a workspace. The images are fun and glossy, and the text is not overwhelming, so it's no wonder that this blog has attracted almost 150,000 followers and counting.
www.littlebigbell.com
The Jungalow
Set your inner bohemian loose with this blog. Author Justina Blakeney says she is "obsessed with colour, plants, travel, creative reuse and thrifting. I'm a designer at heart … I aim to inspire through DIY projects, rants, plant, décor ideas and snapshots of life with my family in Los Angeles".  Blakeney's eclectic interior style is all about mixing things up, and the blog is filled with vintage pieces, organic design and living ideas, along with clever ways to rethink furniture and inspiration from exotic locales such as Cuba. 
www.thejungalow.com
Decor8
With more than 500,000 followers and 1.2 million monthly page views, blogging has transformed Holly Becker's small interior design studio in Boston into an empire that includes stores, e-resources, e-courses and a series of books.  Launched in 2004, Decor8 has explored stylish apartments in Paris and Gothenburg, reviewed the latest must-have interior books, and taken tours of exclusive European homes. The site is filled with inspiration on everything from colour and pattern to microtrends and seasonal updates.  Becker also collaborates with other creative professionals such as photographers, stylists, authors and chefs to add further depth to the site.  In addition, there is an online forum for sharing and exploring ideas and inspiration.
www.decor8blog.com
Habitually Chic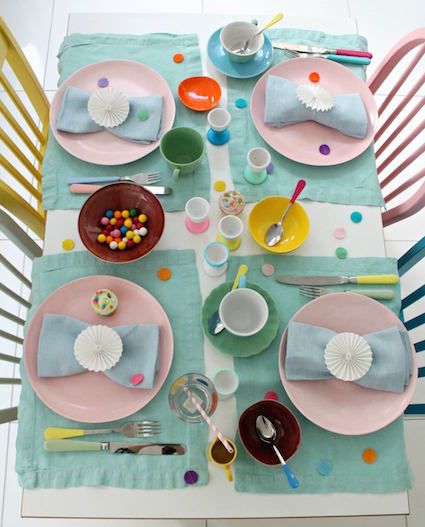 If you are looking for a bit of luxury, the best place to start is "Habitually Chic – Glamorous Lives & Stylish Places" by author and interior designer Heather Clawson. She offers followers such treats as an inside peek at Sotheby's Showhouse Kitchen, complete with Gaggenau appliances, creamy custom-coloured cabinetry and antique silver and crockery from the auction house itself.  Clawson also documents her visits to Paris, including heady glimpses inside celebrity homes such as the sumptuous apartment of Julie de Libran, artistic director of fashion house Sonia Rykiel, or shopping highlights featuring artwork, room fragrance, linen, candles and artisan chocolate.
www.habituallychic.luxury
Lucy Will Show You
IBA's "Editor's Choice" winner from last year, Lucy Will Show You (LWSY) is the brainchild of London-based design consultant and interior design maven Lucy Freedman.  A self-confessed scrapbook fanatic, Freedman documents her extensive knowledge base and collection of glorious images in her blog.  They are used in reviews of design exhibitions, the latest chic design and accessory finds, tours of homes and hotels, and restaurant reviews. Amara's Waddilove says LWSY continues to be a standout in the blogosphere: "[It] has carried on [Freedman's] consistency and interesting articles in a well-defined style which makes it a great read, and we are delighted that she is going to be on our judging panel this year."
www.lucywillshowyou.com