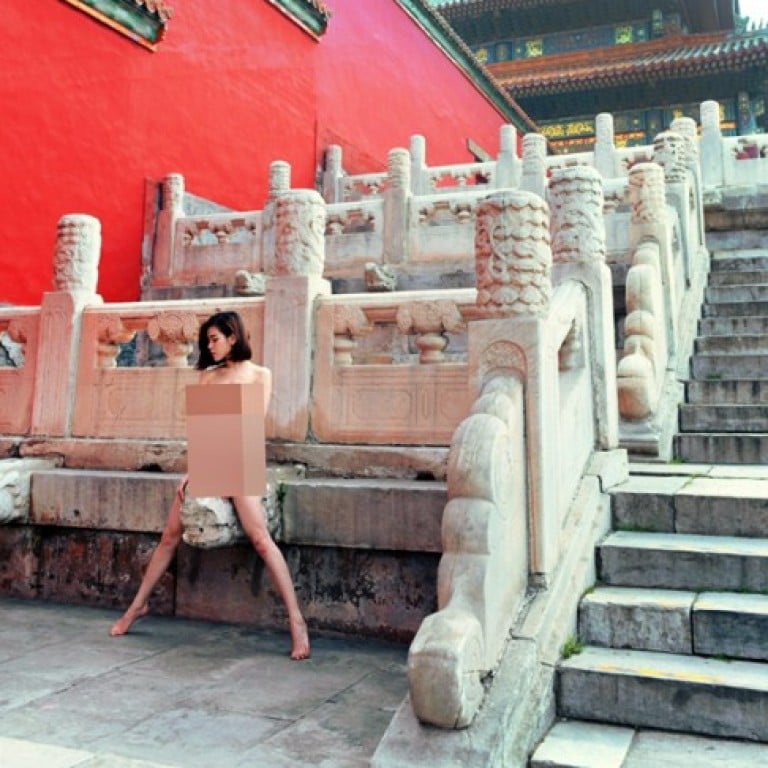 Officials launch investigation into naked photoshoot at China's Forbidden City
Officials are now examining security footage of the photo shoot, including a picture of a near-naked woman sitting on the head of a marble lion, which was condemned by many internet users
A racy photo shoot involving a near-naked model at the Forbidden City, the former imperial palace in the centre of Beijing, was captured by dozens of security cameras, the management of the attraction has said.
Photographs posted online triggered a wave of criticism on social media, with some commentators calling it shameless and an insult to the sanctity of the former palace, now known as the Palace Museum.
The near naked woman was photographed sitting on the head of a marble dragon and posing in front of white marble handrails.
It remains unclear whether photographer Wang Dong was granted approval to carry out the photo shoot.
"I was only doing my work and did not affect anyone," Wang was quoted as saying on his social media account.
Museum director Dan Jixiang said the incident had been recorded by 20 security cameras, the Mirror Evening News reported.
Officials were now examining the camera footage that had been sent to the relevant departments, Dan said.
The museum has 1,500 security cameras installed and 24-hour real time monitoring, he added.