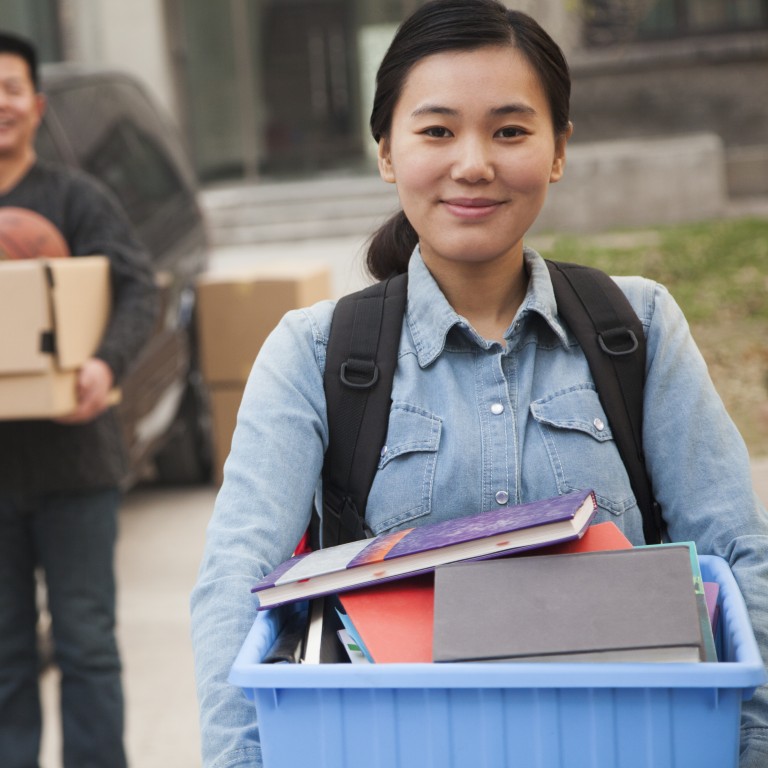 5 things you should definitely not pack when when you leave home for university
Sure, take an extra coat, and everyone needs a rice cooker, but don't fall into the trap of bringing everything. You won't need it
Heading to university is a massive life change, especially if you're moving far from your home town or overseas. Deciding what to bring with you can be overwhelming - you'll want to have familiar belongings with you, and don't want to be spending a lot of money buying stuff you already own.
But packing all your belongings is impractical, and will just cause you more stress further down the line.
Here are five things that you should definitely not bring with you to university.
Don't bring big, heavy suitcases
Many airlines give students extra baggage allowance, but don't go overboard and abuse that. If you take too much stuff with you, your cases might be too heavy to carry around, hard to store, and end up left filled with stuff you don't actually need.
Remember that you'll need to transport your suitcases to and from the airport, train or bus station, and probably carry them up several flights of stairs, as not all student buildings will have lifts. Dorm rooms can be small, and might not have enough space to store big cases.
A good suitcase to bring is one that has expandable zips and four wheels, so it is easier to move around and easier to store. If you bring two cases, choose two of differing sizes, so that the smaller case can be stored inside the big one.
Don't bring every item of clothing you own
To save on storage space, only bring the clothes you'll need to suit the climate of the region or country, and only take items that you will wear on a regular basis. 
Casual wear should make up the majority of what you bring, as you'll probably be wearing these most and they are suitable for a variety of occasions. Stick to just one or two sets of formal clothing, as you're unlikely to need them very often. When packing, consider using a vacuum bag to maximise how much you can bring with you.
Don't bring heavy kitchenware
If you're planning to live in a university hall where you'll have to cook for yourself, then you may need to bring your own cookware and utensils. But there is no point taking heavy plates, pots and pans from home, especially if you're going far away or overseas. Wait until you get to your destination to buy the things you'll need for the kitchen.
Department stores and big supermarkets in your university town will sell cheap kitchenware, and some universities will even run second-hand sales where you can pick up what you need for very little money.
Leave the snacks at home
Don't freak out about missing your favourite food from home and pack it all in your case. This will take up a lot of space, and it might end up getting damaged in transit anyway. In many countries, you can find all the snacks and ingredients you want in supermarkets, even if they are not the exact versions or brands you're used to at home.
If you can't find what you're looking for there, then specialist supermarkets that carry items from specific regions are common in cities and university towns with large international student populations.
Sort out electrical appliances when you get there
Some people bring electrical appliances like kettles, toasters, irons, and fans with them, but these are almost always unnecessary and a waste of space. Some universities even have strict fire regulations, which means you can't use some devices in your room or kitchen.
Many university halls provide basic kitchen appliances, so check beforehand what will be provided and what you might need to buy. 
If you move into a house, talk to your future housemates and decide who brings what – you don't want to end up with five kettles, four toasters and not a single rice cooker, after all.