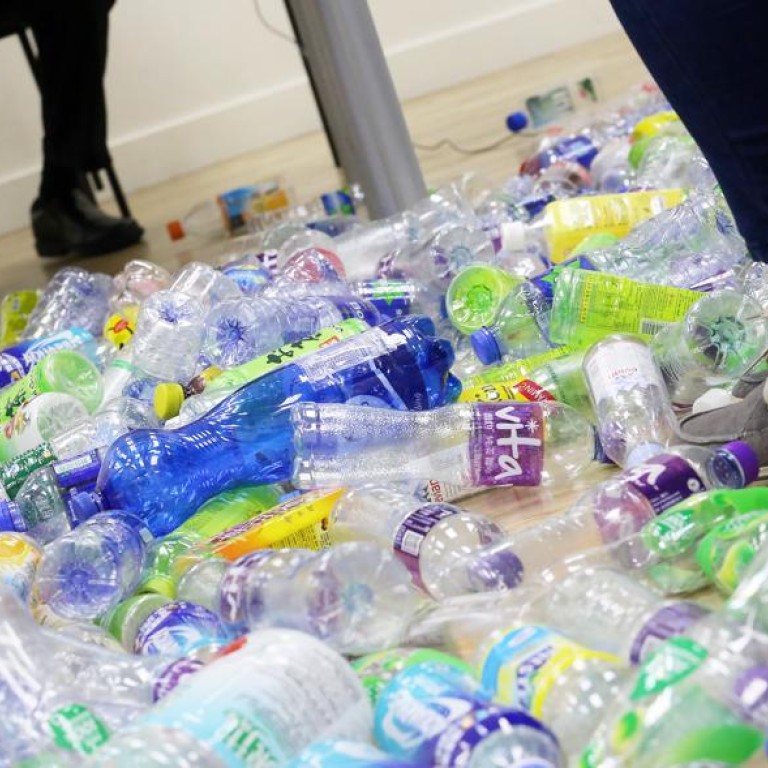 Five easy ways to cut down on plastic waste and live a green life
Let's face it: most of us have a serious addiction to plastic
Let's face it: we have a serious addiction to plastic. In some cities, it's so bad that we see individually plastic-wrapped fruit in the supermarket, when nature already gave that banana, orange or apple its own protective packaging.
According to non-government organisation Earth Day, more than half of the world's plastic thrown out in 2015 was plastic packaging. That's more than 141 million tonnes. You throw that plastic bottle into the bin and don't expect to see it again. But it will either sit in landfill for 450 years or wash up on a beach if the rubbish isn't properly processed – around 80 per cent of plastic waste found in the sea comes from the land.
Many people believe that plastic is food-safe and clean, but it can actually leak toxic chemicals into our food and drinks. Using glass lunchboxes and reusable metal water bottles keeps you safe, and makes sure another piece of useless plastic doesn't end up in a landfill. Avoiding plastic takes a bit of planning, but involves minimal hassle and it will have many benefits for Hong Kong's environment and ecosystems.
Straws
The problem: Next time you're in a cafe or takeaway, think before putting that plastic tube into your drink. Straws are extremely wasteful and often end up on the floor or in the bodies of sea creatures. If you're a straw addict, or are worried about getting a face full of ice, try using a metal or bamboo straw.
What to do: Say no to plastic straws (especially the ones that come wrapped in more plastic). Many companies now offer sets that include a straw or two, and a straw cleaner in a little holder that fits neatly in your bag.
Polystyrene
The problem: Don't use polystyrene containers. Just don't. We'll only see the end of single-use plastic if we stamp down on lazy restaurants and food producers that use this environmentally-damaging material. 
What to do: Bring a small container with you if there's a chance you'll be visiting a takeaway. When ordering, ask them to use the box you brought. Write to the restaurant to tell them what the problem is and ask whether they'll start using more sustainable packaging. Supermarkets and homeware shops sell a range of glass food containers at very reasonable prices.
Plastic bags
The problem: Many governments around the world have started forcing shops to charge for plastic bags, or even outlawing them. But even an outright ban doesn't stop plastic bags still being used unnecessarily. Some shops still have fruit bags, or small bags for cold items, and some fast-food joints will put your takeaway drink in one.
What to do: Just say no. Take organic cotton tote bags or a really big rucksack when you go grocery shopping. There are also some really cool net bags which are perfect for fruit and vegetables.
Toothbrushes
The problem: After the kitchen, the bathroom is the place in the house that creates the most plastic waste. Soap and shampoo bottles, toilet paper and cleaning products all come wrapped in plastic, and toothbrushes never get recycled. If everyone who uses a toothbrush changes it every three to four months as recommended, that's billions of brushes heading to landfills every year.
What to do: Bamboo toothbrushes are recyclable, biodegradable, naturally antibacterial, and won't leak poisonous chemicals into your body.
Water bottles
The problem: Bottles are one of the most obvious sources of single-use plastic. Most of us know that single-use plastic bottles are bad news for the environment, but this doesn't stop everyone from rushing to 7-Eleven for chilled drinks when the sun comes out.
What to do: Carry a BPA-free plastic, stainless steel or aluminium bottle of water with you, and download an app like Find Tap to find public drinking fountains in your city.