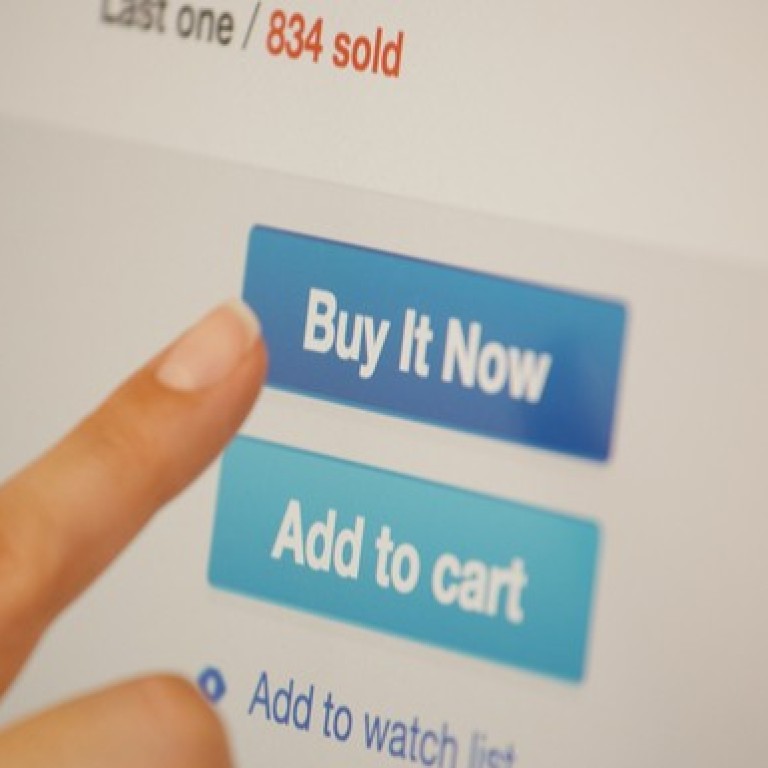 How to get a better price for what you're selling on eBay
Make online shopping easier for the buy with these 4 essential tips
Ebay can be pretty overwhelming for a browsing shopper, let alone for one who is trying to make a specific purchase. Click into the site, and you're instantly bombarded by several offers of the day and more, leaving you with an overwhelming variety of options.
In the midst of this jam-packed marketplace, how can you become a visible and successful seller?
Here are four tips to help you find a buyer and convince them your items are worth the price
1. Make it easy for the buyer
First and foremost, success depends on how well you present your advertised item – the more extensive and precise the information you give, the better.
"Complete and clear images of the item and detailed descriptions in the text description box of the product's characteristics are extremely important," says e-commerce expert Alexander Steireif.
An important rule: the category of item determines how it should be presented. For example, to sell screws, you should definitely rely on exact details, such as length, diameter, profile and thread type. If, on the other hand, sweaters are being offered, it depends on what they look like.
"In the best-case scenario, the product image should be so good that you can almost feel how soft the sweater is," explains Steireif.
2. Use the eBay Catalog tool
Some time ago, the online marketplace launched the eBay Catalog tool to simplify life for sellers and make it easier to step up their advertised products. It allows users to enter item details such as size, brand, condition, etc. In certain categories, it's mandatory to add details.
The condition of the item should be described as precisely as possible, and any defects must be included.
Legally, it is important to know: do not set any copyrighted images as your item's image. In addition, you should not copy exact product descriptions from other sellers.
Sellers offering different payment methods or giving a precise period of time when the item will be shipped after payment will increase their chances of selling. Free shipping is also a huge advantage, tipping buyers towards your items over another seller's.
3. Set a minimum price to protect yourself against potential losses
The minimum price works as follows: if the highest bid at the end of the auction is below the minimum price set by you, the item will not be sold. With especially valuable items, this option is worth considering. When selling, try to always consider a commission of 10 per cent.
If an item is not particularly popular or has a large number of sellers, it can possibly be auctioned off at a significantly lower value than expected. You have to live with this risk, because once a bid has been made, you can only withdraw your offer in special cases; for example, if the item is lost or destroyed.
4. Reputation is important
In addition to good item images and descriptions, an eBay seller's reputation is crucially important. If you have a lot of good reviews, buyers are more likely to trust you.
Product quality, of course, plays an important role, says Steireif. But he says you can also build trust if you "pack products reasonably and answer customer inquiries in a timely manner."
It's also good to know that, if sellers feel disadvantaged by negative reviews, they can ask the buyer to process the review – for example, if a problem could be solved between seller and buyer.
This article was curated by Young Post. Better Life is the ultimate resource for enhancing your personal and professional life.