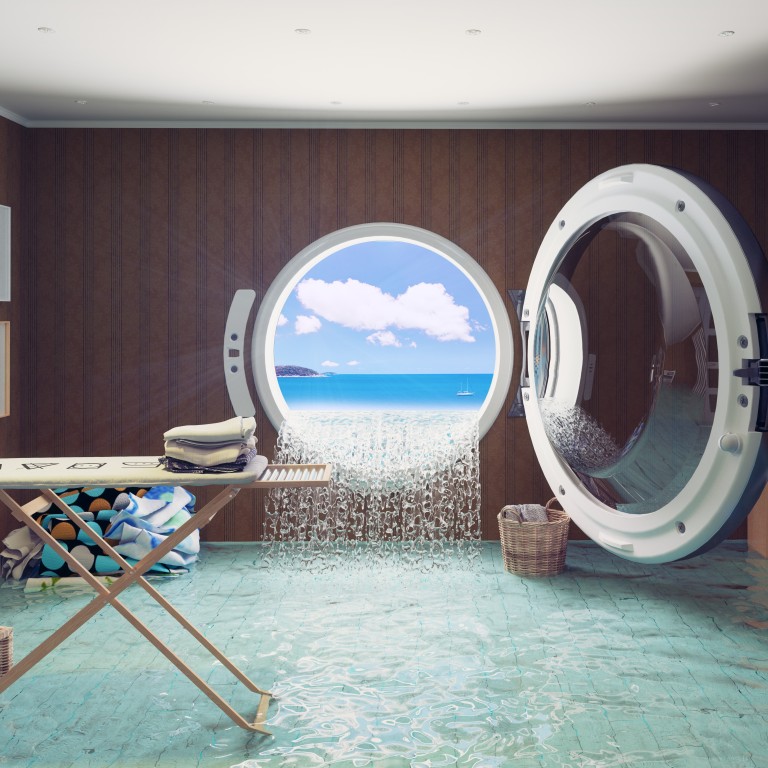 The best way to deal with laundry emergencies when you travel
Read this before you leave home and your dirty clothes should be less of a problem while on holiday
It's happened to almost everyone: you're on a holiday, having a great time, when you realise you didn't bring a spare pair of jeans, and there's still a week of your trip left. Or maybe you've only got a couple of days left, you're down to your last sweater that has to last until you get home, and you drop pizza on it.
If you can't afford to send out your laundry at the hotel, and don't know where to find a self-service launderette, the natural solution is to launder them in the bathroom washbasin.
Here's how to deal with your hand-washing on the road, and make the best of a bad situation.
Consider the fabrics
Before we get to cleaning them, think about what you might have to clean. Sure, you might have a reason to dress up while you're away, but avoid buying clothes for your trip just because they look smart. Leave anything linen or silk at home if you don't want to look like a rumpled mess.
"Fabrics, broadly, for apparel come in two basic fabric constructions – knit fabrics or woven fabrics," said Janet Brady, an associate professor of textiles at Thomas Jefferson University in the US state of Philadelphia.
The fibres in a knit are interlooped; woven fabrics are made of two sets of yarns that intersect at right angles, she said. Or, more simply, a T-shirt is a knit; a dress cloth shirt is a woven.
"Knits usually have stretch in both directions and have a little more give in both directions," Brady said.
Which means they tend to regain their shape, which makes them a little more travel-friendly.
Don't be a purist
By "purist", we mean insisting on clothing that is 100% one fibre.
Cotton jeans, for example, may not be the best choice if you're heading somewhere hot and humid. If you sweat (and we all do), they could end up soaked, and stretched.
While nobody needs to experience what your grandparents went through in the 60s, with the hell of polyester trousers, a little bit of Lycra blended with the cotton might make the stretching, at least, less of a problem, said Mary Ankeny, vice president of product development and implementation operations for Cotton Inc, the non-profit research and marketing arm of the US cotton industry.
One pair of trousers did regain their shape after a cool-down (the label said they contained some stretchy fibres), and a light dusting of baby powder inside the legs helped freshen them.
How dry they're not
Here's a no-duh newsflash: if it's so humid that there's a thunderstorm every afternoon, your jeans are (a) not going to dry, and (b) must be stuffed in a plastic bag for the trip home. Opening the suitcase with that going on inside will be particularly delightful.
If you're going to try and wash and dry something, forget wringing out the water. A squeezing action is better, the fabric specialists said, followed by rolling in a towel.
And if you're lucky, you'll have a heated towel rack in your bathroom. It's not a bad replacement for a dryer, even for something as heavy as jeans. As for the
Be specific
Often, you don't need to soak the entire article of clothing. If you have a spot of something on your shirt , try the shampoo or body wash (test first in an inconspicuous place) that's usually provided by your hotel, Ankeny said.
Those products will work fine for basin washing too, the fabric experts said. If you try a whole detergent on just one or two items in a not-very-large basin, it's likely to be too strong, too much, and not rinsed properly, which can leave clothes dingy at best and dirt magnets at worst.
The ironing room?
Nobody actually likes ironing, but if you have smartish clothes, they look so much better pressed. (Ankeny says you can limit the creasing to formal shirts by rolling them, rather than folding.)
But some hotels, particularly in Europe, don't have irons or ironing boards. Solution: ask whether there's an ironing room, Ankeny said. Who knew?
Failing that, a spritz of water from a bottle and a smoothing action may do the trick.
This article was curated by Young Post. Better Life is the ultimate resource for enhancing your personal and professional life.