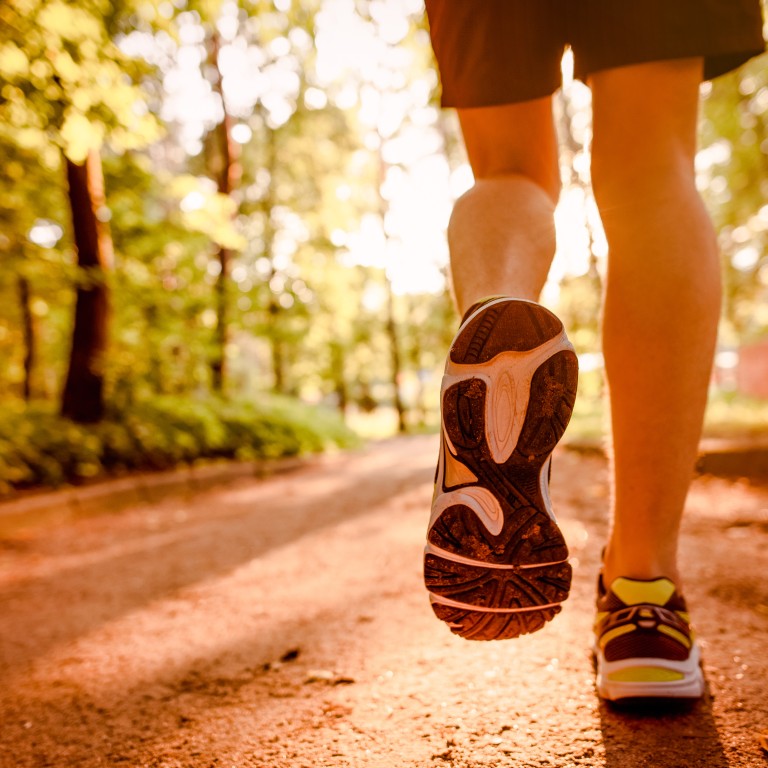 8 reasons to work out in the great outdoors while you're social distancing
You may spend most of your day indoors self-isolating due to the coronavirus situation, but if you can get outside to exercise, you'll reap benefits for your physical and mental health
No one disputes the health benefits of exercise. The World Health Organisation recommends adults get at least 150 minutes of physical activity each week. But you can reap even more health benefits if you
go outdoors
for your workout.
Here are eight reasons why an outside workout – or "green exercise" – can boost your health.
1. It helps your immune system
When you work out in nature, you're exposed to a variety of elements you don't encounter when exercising in a controlled environment. Plants produce airborne chemicals called phytoncides that protect them from insect damage and fungus. New Australian cancer research suggests phytoncides increase the levels of natural killer cells (NK) and anti-cancer proteins in our bodies.
That research builds on earlier studies that found people who took two-hour walks in the forest had a 50 per cent increase of NK levels in their systems.
2. Your anxiety levels fall
Head to the woods. Breathe deeply. The simple act of taking in the atmosphere of the surrounding forest can make you feel better.
Shinrin-yoku, or "forest bathing", was developed in Japan in the 1980s, and has become a scientifically proven and common practice in preventive medicine. The level of the stress hormone, salivary cortisol, is much lower in people who spend time in a forest than in people who remain in urban settings. Even a low-impact walk on a forest trail can lower your blood pressure and elevate your mood.
3. Nature improves your memory
A study involving university students in 2008 touts the benefits to the memory of those who exercise outdoors. Researchers gave the students a memory test before sending them on a short walk. Half of the students went on a walk in the city, and the other half walked through a forested area. They were then tested again.
The students who walked in the forest scored about 20 per cent higher on the memory test than tthose who walked in the city.
4. You become D-lightful
Vitamin D, the "sunshine vitamin", is important for your heart and your brain health, and it can also help increase your ability to exercise. 
A study published in the European Journal of Preventive Cardiology examined the relationship between vitamin D levels and cardiorespiratory fitness in adults 20-49 years of age. It found a "robust association" between the two: those with higher levels of vitamin D took in more oxygen and could exercise longer.
5. Adapting to new terrain prevents overuse injuries
Gym workouts involve repetitive movements that can cause overuse injuries. When you go outdoors, you interact with a new and changing environment. You use different sets of muscles crossing uneven terrain than you do running on a treadmill. That makes your body work harder and increases the strength of the body's connective tissue. 
6. Wind helps your workout
You're also working harder when you run into the wind. That breeze in your face helps you burn more calories as you work harder.
A tailwind helps, too, according to the fitness certification group American Council on Exercise. Moving faster while running with the wind "activates the larger type II muscle fibres responsible for strength and definition."
7. Running hills won't increase Achilles injuries
While Achilles tendon injuries are common among runners, hills aren't the cause, according to research from former Brigham Young University track star Katy Andrews. She and three colleagues from the American university wrote a study showing the tendon is capable of adapting to uphill and downhill running.
"Runners can know it is safe to transition to downhill running and include it in normal training and racing," she stated. "Though there are greater forces placed on your body during downhill running, the benefits can outweigh the risks."
8. You feel happier
When compared to indoor workouts, green exercise is associated with feelings of optimism and revitalisation, as well as increased energy. An international study of 833 adults had them perform two similar exercise regiments, one indoors, one outdoors.
Their conclusion: "Compared with exercising indoors, exercising in natural environments was associated with greater feelings of revitalisation and positive engagement, decreases in tension, confusion, anger, and depression, and increased energy."  Those who exercised outdoors were also more likely to report they intended to repeat the activity.
Rachael is an avid gardener, both indoors and in her backyard sanctuary. She can often be found exploring nature off the beaten track or discovering a new local restaurant with friends.
This article was curated by Young Post. Better Life is the ultimate resource for enhancing your personal and professional life.
Purchase the China AI Report 2020 brought to you by SCMP Research and enjoy a 20% discount (original price US$400). This 60-page all new intelligence report gives you first-hand insights and analysis into the latest industry developments and intelligence about China AI. Get exclusive access to our webinars for continuous learning, and interact with China AI executives in live Q&A. Offer valid until 31 March 2020.
This article was curated by Young Post. Better Life is the ultimate resource for enhancing your personal and professional life.