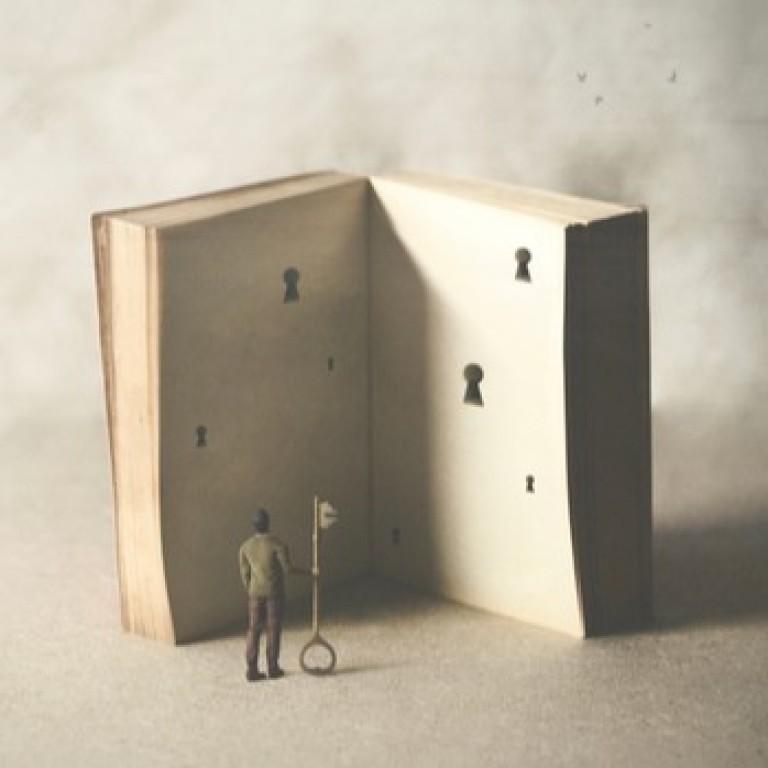 10 philosophical novels to read in times of uncertainty
If you're self-isolating, in quarantine, or social distancing due to the coronavirus, you probably have a lot of questions. These books may help
The coronavirus pandemic is affecting all of us, and the human condition itself. No longer might our actions affect only our immediate connections; our decisions can have a far wider-reaching impact. It is a time for reflection, self-awareness, and perspective, issues that philosophers address through their work.
If dipping into Plato seems a bit taxing right now, though, try a philosophical novel. These use fictional stories to explore thought-provoking questions that have stimulated and flummoxed readers for centuries.
Here are 10 of the best.
1 The Kite Runner by Khaled Hosseini
Hosseini's debut novel explores the relationship between a wealthy boy and the son of his father's servant against the backdrop of Soviet military intervention in Afghanistan, the flight of refugees and the rise of the Taliban. The Kite Runner held the top spot on the New York Times best-seller list for more than two years.
2 The Name of the Rose by Umberto Eco
Another debut novel and the winner of the Italian Premio Strega Prize and the French Prix Médicis Étranger Award. Eco's tale about a Franciscan friar investigating a charge of heresy and a sudden death at a 14th century Italian monastery is one of the best-selling books ever published, with more than 50 million copies sold worldwide.
3 The Little Prince by Antoine de Saint-Exupery
Part allegory, part autobiography, this story about a mysterious boy who regales a pilot who has crashed in the Sahara with the story of his life on distant planets and his encounters with close-minded adults is the fourth most-translated book in the world and the best-selling single-volume book ever written.
4 The Fountainhead by Ayn Rand
Rand's first major literary success about a young, individualistic architect who refuses to compromise with those who would hold him back has sold more than 6.5 million copies worldwide and has been translated into over 20 languages.
5 Infinite Jest by David Foster Wallace
Time magazine included this sprawling novel split between an addicts' halfway house and a youth tennis academy in its list of the 100 best novels from 1923 to 2005. Wallace's magnum opus sold 44,000 hardcover copies in its first year of publication and has since surpassed 1 million sales around the world.
6 The Alchemist by Paulo Coelho
This novel about an Andalusian shepherd boy whose quest for treasure leads him to a far different and more fulfilling wealth is the third best-selling single-volume book ever and holds the Guinness World Record for the most translated book by a living author.
7 Fahrenheit 451 by Ray Bradbury
In a future American society, books are outlawed and "firemen" burn the ones they find in this winner of the 1954 American Academy of Arts and Letters Award for Literature, a 1984 Prometheus Hall of Fame Award, and a 1954 Retro Hugo Award in 2004, one of only four Best Novel Retro Hugos ever awarded. Despite being ironically and repeatedly banned, censored or redacted, Fahrenheit 451 remains the most popular novel by one by America's best modern writers.
8 Moby Dick by Herman Melville
Beginning with perhaps the most famous opening sentence in literature ("Call me Ishmael."), this tale of Captain Ahab's obsessive pursuit of revenge against the white whale that bit off his leg earned its place as a "Great American Novel", but only well after Melville's death. William Faulkner confessed he wished he had written the novel himself, and D. H. Lawrence called it "the greatest book of the sea ever written".
9 War and Peace by Leo Tolstoy
When Napoleon Bonaparte invades Russia in 1812, peasants, nobility, civilians and soldiers struggle with problems unique to their era, their history, and their culture. Newsweek ranked this novel first in its 2009 list "Top 100 Books", while Time ranked it third in its 2007 poll of the 10 greatest books of all time. Tolstoy remains one of the best-selling authors in the history of literature.
10 Sophie's World by Jostein Gaarder
A 14-year-old girl receives mysterious letters that lead her to explore the major concepts of Western philosophy and pose a riddle that only her burgeoning philosophical knowledge can unravel. Gaarder's novel has sold more than 40 million copies and has been translated into 60 languages.
Purchase the China AI Report 2020 brought to you by SCMP Research and enjoy a 20% discount (original price US$400). This 60-page all new intelligence report gives you first-hand insights and analysis into the latest industry developments and intelligence about China AI. Get exclusive access to our webinars for continuous learning, and interact with China AI executives in live Q&A. Offer valid until 31 March 2020.
This article was curated by Young Post. Better Life is the ultimate resource for enhancing your personal and professional life.