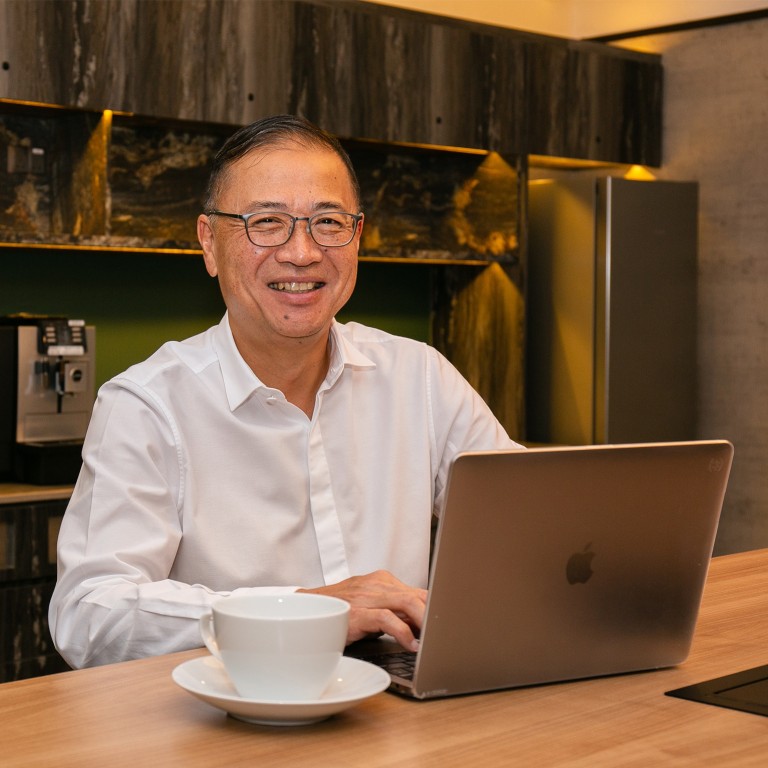 Technology and sustainability drive Luenthai's future in the garment industry
Part of Luenthai's commitment to create a better world includes employing eco-friendly technology that reduces the use of water considerably
Supported by:
Discovery Reports
Country Business Reports interviews and articles by Discovery Reports
Textiles and their related production streams are among the most water-dependent industries today. From dyeing to finishing, water is a key element that brings apparel to life. Leading apparel and accessories manufacturer Luen Thai Holdings (Luenthai) understands the industry's global impact, and has tailored its strategy to align with the Sustainable Development Goals of the United Nations, particularly in ensuring sustainable production practices.
As part of its commitment to create a better world, Luenthai incorporated into its production lines the waterless fabric colouring and printing technology of world-leading textile innovation and solutions company NTX.
The eco-friendly NTX Cooltrans coloration technology precisely and accurately colours nearly any fabric material without heat, reducing water use by 90 per cent. Through a joint venture with NTX, Cooltrans was installed in Luenthai's Cambodia fabric mill, with the Vietnam mill slated to follow suit next month.
Luenthai has also introduced its exclusive on-demand printing technology HeatTranX, a fully automated and digital, non-toxic printing solution that replaces traditional screen printing. While traditional screen printing uses volatile organic compounds (VOC) that are very harmful to the environment, HeatTranX uses zero VOC.
"We invest significantly in sustainability because we also consider the sustainability goals of our clients," said CEO Raymond Tan. "We go beyond standard initiatives such as using solar energy, saving water, saving power and other things. We looked at the core of what we do and saw how our industry contributes to pollution. We wanted to change it and set the industry standard by using waterless technology."
Once a family-run enterprise that turned public in 2004, Luenthai boasts an extensive portfolio comprising fashion and sleepwear, activewear, outerwear, casual knits and woven wear, accessories, and more.
Aside from apparel and accessories, Luenthai also produces personal protective equipment (PPE) and medical-grade reusable masks, marketed under the 10A brand. Pushing the boundaries of nanofiber technology applications for PPE, Luenthai developed one of the few respirators in the market that meet World Health Organization performance standards.
With manufacturing facilities in China, Cambodia, Bangladesh, the Philippines, Indonesia, Vietnam, India and Myanmar, Luenthai has the capability to meet the huge demands of some of the world's leading lifestyle and fashion brands.
"It is not an easy task to manage the production of diverse product lines across multiple locations, but we are confident of our ability to deliver quality products to our customers," Tan said. "The customer is always our priority. Rather than providing a fixed set of services, we go to them and ask what they need from us, and then we build from there."
Luenthai has revamped a new manufacturing model powered by artificial intelligence (AI). With the new model, Luenthai has integrated the entire supply chain digitally from material innovation and manufacturing to delivery to customers, resulting in improved inventory efficiency and reduced vulnerabilities in the system.
Luenthai and its tech start-up LTLabs are committed to revolutionising the digitalisation strategies of the entire industry. LTLabs developed the AI systems for in-house use, which can also be applied by other garment manufacturers in their own operations. In 2021, LTLabs launched three products enabling factories to streamline operations and increase productivity and transparency across the production floor.
As a forward-thinking company, Luenthai sees great potential in the digital space and has launched SewSewYou, a social e-commerce platform for on-demand manufacturing that reduces overproduction problems. SewSewYou gives complete creative freedom to leading fitness and lifestyle influencer partners to design their own collections using surplus materials that would otherwise end in landfills.
"The future belongs to companies and leaders who want to have a purposeful organisation with the right balance of profitability. This is what we are doing," Tan said.