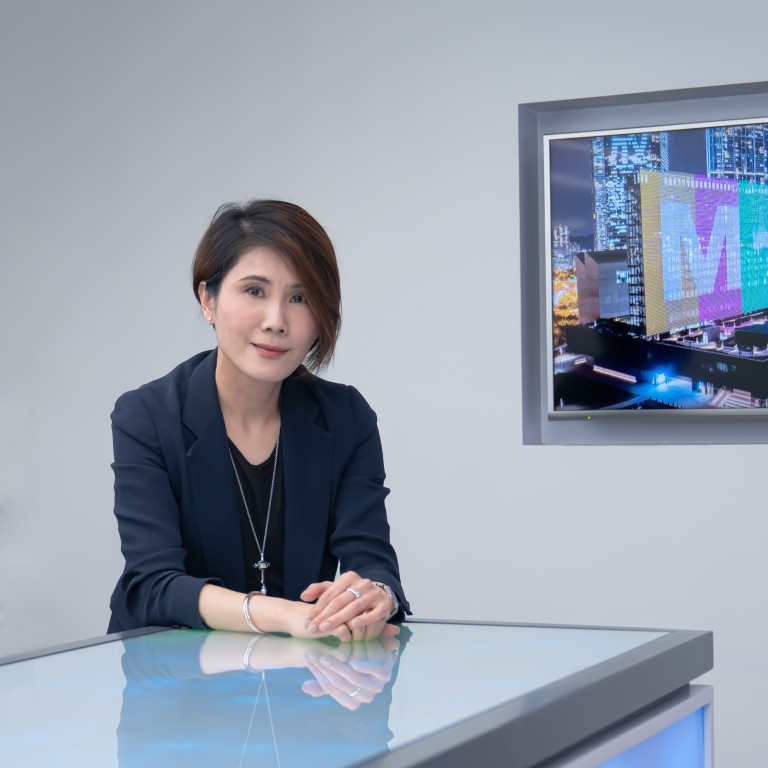 Traxon brightens up the world with dynamic, smart lighting technologies
A global leader in lighting systems, Traxon enables cities and companies to tell their stories through light media while brightening streets and stadiums
Supported by:
Discovery Reports
Country Business Reports interviews and articles by Discovery Reports
As the sun sets on the Futian central business district in Shenzhen, the crowd is greeted by a breathtaking light show. Across the facades of about 43 buildings, a colourful dragon dances in perfect sync as it jumps from one skyscraper to another. Controlling more than one million LEDs from a single location is the e:cue lighting and control technology developed by Traxon Technologies. Traxon e:cue has built a reputation as a global leader in dynamic lighting. With an impressive portfolio of projects spread across the globe, Traxon e:cue offers cities and corporate giants immersive new technologies that enable storytelling across large-scale facades, stadiums, public realms and more in a completely new light.
"We are so proud to be part of something beautiful yet powerfully functional," said Selina Lo, CEO at Traxon e:cue. "We are truly passionate about helping city governments and building owners communicate their messages through positive media using our lighting technologies. We rejuvenate cities and give life to buildings."
Traxon has a long history in Hong Kong. After it was founded in Frankfurt in 1995, the company moved its headquarters to the Asian city in 1997. From there, the company expanded its global footprint. In 2011, Traxon e:cue formally became part of Osram, which is a global leader in lighting technology. Leveraging its global network and cutting-edge technology, this lighting specialist became a complete solutions provider in dynamic and smart lighting across all the seven continents.
The light display in Futian is just one of many in the company's long list of projects around the world that showcase Traxon e:cue's capabilities. In Asia, Traxon e:cue is behind the innovative lighting structures installed for the Tianjin Binhai New District in mainland China, the M+ museum in Hong Kong, the TechnoPark Tower in Vietnam, the MahaNakhon Tower in Bangkok and the Golden Temple in India. In North America and Europe, Traxon has also built a reputation with the lighting installations on the One Manhattan West building in New York City, the Four Winds Residences in New Orleans, the Palliser One building in Calgary and the Kula Belgrade tower in Serbia. Apart from the highly successful smart street lighting project in Macau, Traxon e:cue has also brightened up stadiums worldwide, including the Geolog Stadium in Russia, the Melbourne Cricket Ground in Australia and the National Stadium in Poland.
The lighting expert leverages on its research and development hubs in Germany and Hong Kong to provide best-in-class systems. While the innovation team in Germany is behind the industry benchmark e:cue control system, the Hong Kong site is at the forefront for technological developments in luminaires and lighting units. These sites have pioneered at building lighting systems that are energy-efficient, modular and environmentally friendly. The Traxon e:cue products incorporate sensors that automatically set the lights' brightness to complement sunlight or predict street flooding while harnessing internet-of-things technology.
"Our teams are fully integrated to provide clients with highly customised, end-to-end solutions that suit their specific needs," Lo said. "As we are able to serve them across the world, they need to coordinate with only one of our experts to get total support across the whole value chain, from design and engineering to procurement and commissioning."
With the help of potential partners, Traxon e:cue is looking at expanding its reach as a lighting solutions provider and incorporating more smart street lighting across the globe. The company aims to replicate the success of its dynamic lighting business in China to serve more clients in Europe and the United States where synchronised multiple-building light display is still in its early stages.
"Cities and companies have their stories to tell to attract people, and we can help them achieve this in the most beautiful and energy-efficient way," Lo said. "With our proprietary technologies, we can serve clients in the best way possible."