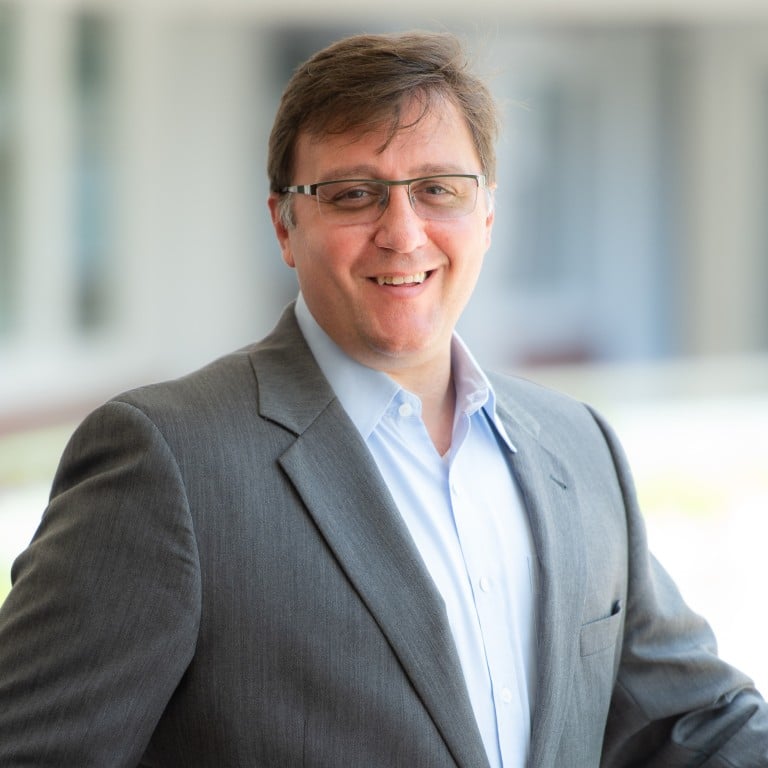 HKIS kindles inquiring minds and compassionate hearts to develop service-minded students
While fostering the next generation of leaders, HKIS also aims to produce students who understand that their role in life goes beyond living for themselves
Supported by:
Discovery Reports
Country Business Reports interviews and articles by Discovery Reports
Strict traditional teaching methods can often hinder the potential of students. However, one school in Hong Kong has chosen to operate differently. Hong Kong International School (HKIS) fosters the next generation of collaborative, creative and resilient leaders from kindergarten to high school through its state-of-the-art facilities, highly qualified faculty, focus on experiential learning and American-inspired curriculum.
"If you look at our high school matriculation, the kids are very successful. They go to Harvard, Yale, Princeton – they get into the top-tier schools with no problem. But that's not the goal, that's the outcome of our education," said Dr Ron Roukema, head of school at HKIS. "The goal is for our students to use their accomplishments with humility and be able to develop themselves for the service of others."
Having nurtured thousands of service-minded, spiritually influenced, and well-rounded students for nearly 60 years, HKIS prides itself on creating a culture of educational excellence, exploration and enthusiasm to learn through its distinct K-12 approach. This approach, which encompasses academics, music, arts, and sports, allows students to master their subject of choice without fear of consequences from failure.
"Failure, in some ways, is encouraged. We want our students to understand how it feels to be unsuccessful and how to rebound from that," Roukema said. "Sometimes, students who transfer in from more academically focused schools feel they've lost the point of learning. At HKIS, we're not learning to pass tests, we learn to master given concepts non-competitively."
In line with its mission – which is to dedicate minds to inquiry, hearts to compassion, and lives to service and global understanding – HKIS produces students who understand that their role in life goes beyond living for themselves, and that success is defined by neither financial nor academic gain.
"The goal is not for our students to go out and get a job that makes a lot of money. The goal is to find a way to help other people and use your influence to support the community – whether it's a small community in Hong Kong or a greater community in Asia, Europe or the world."
With a current school population of 2,928 students, HKIS aims to grow to 3,000 by 2025 as it upscales its faculty size and facilities. Having recently completed the US$130 million renovation of its Repulse Bay campus for primary education students and play-based learning, HKIS is remodelling two floors in its high school to include flexible spaces between its humanities and maths classrooms, as this encourages interdisciplinary learning. It is also poised to integrate opportunities for students to go beyond physical education by providing space for subjects such as sports medicine and physics experimentation in a soon-to-rise US$120 million sports complex located at its Tai Tam campus.
The sports complex will house two gymnasiums, tennis courts, a swimming pool, and 188 parking spaces. Additionally, a 1,000-seater performance hall will be erected in place of its former gymnasium and swimming pool.
Alongside its cutting-edge facilities, HKIS also has an extremely dedicated and professional faculty that enables the institution to hire, retain and attract more talent that shares its vision of learning, while also being skilled enough to comprehensively mentor HKIS students.
Keen to give its students more off-campus experiences, along with student internship and externship opportunities, HKIS seeks collaborations and research partnerships with more universities and entities in Hong Kong. It also welcomes donations and endowments to support its endeavours to deliver educational value at the highest level.
"We've been in Hong Kong for 50 years and we're going to be in Hong Kong for 50 more," Roukema said. "We need to focus on developing collaboration, resilience and creativity skills because those are things you can't learn by reading. Those are what we will continue to target as we build for the next 50 years."