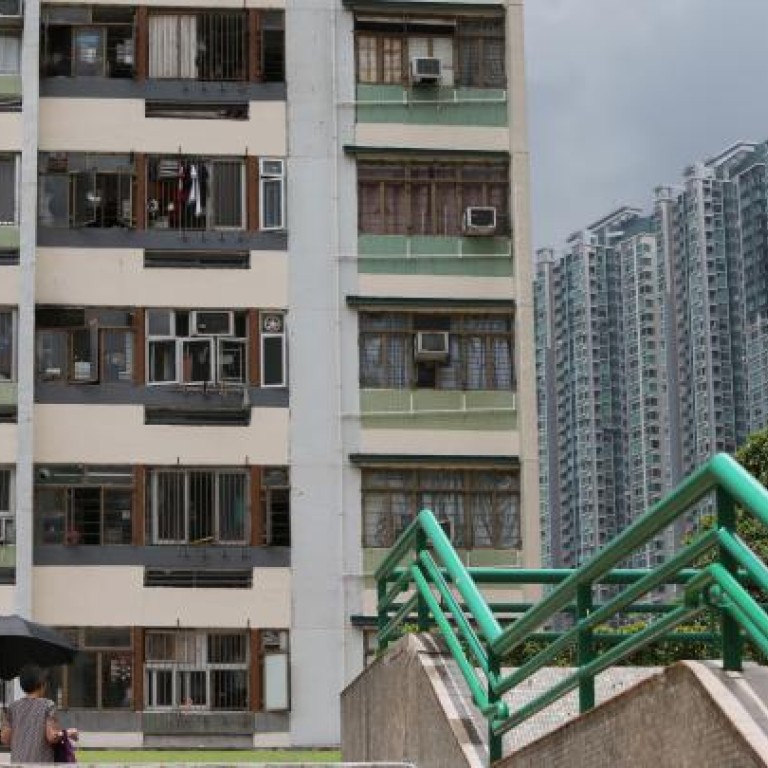 HK property measures branded too little, too late
'A day late and a dollar short' is one way of summing up the government's latest efforts to stop the Hong Kong property juggernaut in its tracks.
The measures announced by Hong Kong chief executive Leung Chun-ying on Thursday, promise 65,000 new residential flats in the next three to four years, in a bid to make housing more affordable in a city where, according to Centaline Property Agency, prices have risen more than 12 per cent this year, and almost 90 per cent since the end of 2008.
Leung was widely expected to frame substantive housing policies as part of campaign pledges, but his measures were widely seen as falling short of addressing the underlying problem.
"They could do more but they chose not to," Sylvia Wong, an analyst with UOB-Kay Hian  told SCMP.com.
She said the measures were largely cosmetic.
"The government wants to be seen to be doing something but for some reason they've chosen to do just the minimum," Wong said.
David Webb, market commentator and founder of the Webb-site.com, praised the motivation for the scheme, but not its delivery.
"This is an attempt to increase supply to meet demand – and that's a good thing, but I don't think it's necessary to have all these micro-management schemes (as well)," Webb said, referring to some of the detailed provisions to fast-track approval of permits for private project sales, and sale of public units intended originally meant for rent, and policies giving preference to local buyers.
The share market also shrugged off the measures, which had been widely expected.
"We noted all the ten measures are relatively mild and unable to cause any negative sentiment to HK home markets. We expect home prices may continue to go up in the short term," Citi analyst Ken Yeung said in a research note after Leung's announcement.
Shares of major property companies, including Sino Land, Sun Hung Kai Properties and Henderson Land were up between 0.2 per cent and almost two per cent on Friday afternoon even though the broader Hang Seng Index was down 0.34 per cent.
Raymond Yeung, senior economist, greater China at ANZ, cited the law of "unintended consequences", saying the 10 measures outlined on Thursday "show some signs of these".
"What we are seeing is that some property sellers have already raised prices since those policies were announced," Yeung told SCMP.com.
"If the government can't reverse public expectations over home prices, those policies will only encourage people to buy houses even more quickly and cause Hong Kong's property bubble to grow even faster," Yeung said.
The market reaction appeared to bear out the cynics, with property stocks gaining in a falling market.
Sino Land was up 0.2 per cent at HK$12.70, Sun Hung Kai Properties was up 0.8 per cent at HK$99.90, Henderson Land was up 1.6 per cent at HK$47.45 and Chinese Estates was up 1.5 per cent at HK$9.60.
Yeung said the latest policies were only a short-term "short-term" solution, and did not tackle the structural problems behind the city's overheated housing market, Yeung said. "What the government should do is to ensure sufficient home supply and bring down people's price expectation," Yeung said.
BOCOM International Holdings analyst Alfred Lau said it could have been worse, from the property developers' point of view.
"Some measures that really worried the market yesterday, such as the extension of the special standard duty, were not announced," Lau said.
Webb said he objected to the government's attempt to subsidise property investment.
"It's the government's job to make sure that people have a home – not own one," he told SCMP.com.