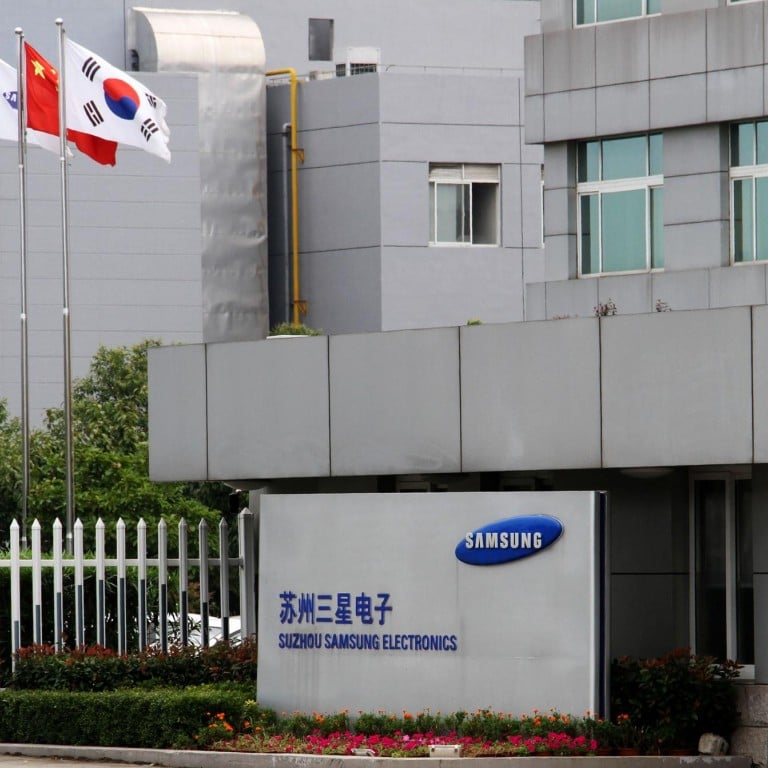 Samsung accused of labour violations at China plants
Samsung Electronics' factories and suppliers in China employed underage workers, forced them to work overtime, and exposed them to unsafe conditions, a New York-based labour group said as it increased scrutiny on the world's largest seller of mobile phones and televisions.
China Labor Watch discovered "severe labour abuses" at six factories owned and operated by Samsung and two plants operated by its suppliers, the group said in a report published yesterday.
The violations include forced overtime work amounting to more than 100 hours a month, unpaid work, and 11 to 12 hours of standing, according to the report.
The findings follow an August report from the group that said a Chinese assembler contracted by Samsung used child labour, prompting the Suwon, South Korea-based company to broaden inspections of its suppliers.
Labour advocates are stepping up monitoring of working conditions at electronics factories in Asia after suicides at a plant of Apple supplier Foxconn Technology in 2010.
"The treatment of Samsung's Chinese factory workers is far from model," according to the report. "The list of illegal and inhumane violations is long."
Samsung responded yesterday by saying it "frequently" checks its factories and was not aware of instances of hiring underage workers.
The electronics maker has "zero tolerance" for child-labour violations at its suppliers and will stop doing business with any company found to hire minors, James Chung, a Seoul-based spokesman for the company, said by phone yesterday.
He said that while the company was aware that some workers in China worked overtime voluntarily, Samsung would take "additional steps to revaluate our working hour practices" following the allegations.
This article appeared in the South China Morning Post print edition as: Samsung accused of labour violations