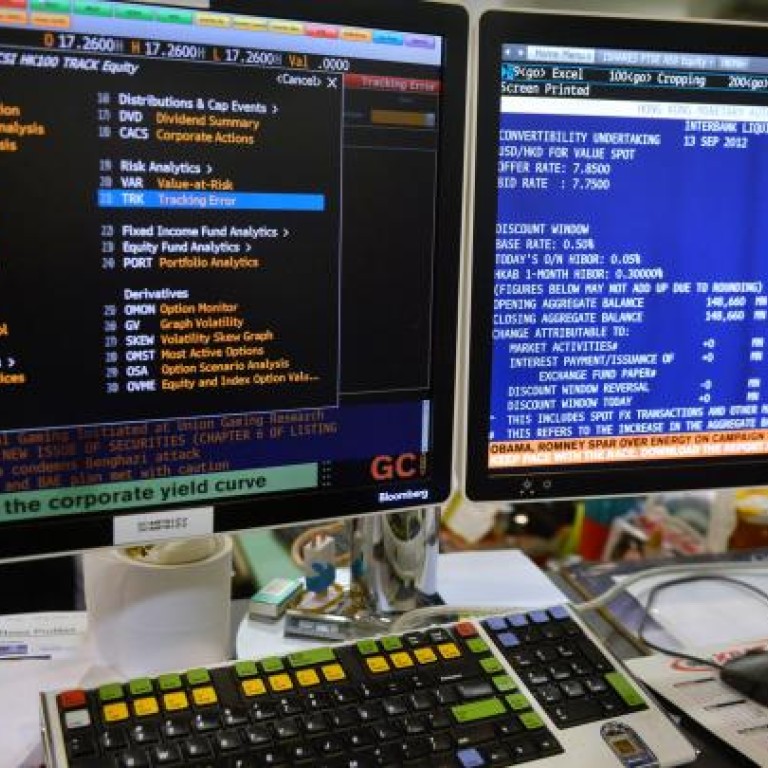 Sino-Bloomberg relations remain unsettled after Xi story
We hear that the dust hasn't settled yet after Bloomberg's absorbing story two months ago about the wealth of the extended family of Xi Jinping, the man expected to be our next president. Or at least he was until his recent disappearing act.
Some Bloomberg reporters who had arranged meetings with mainland officials or companies have found they are suddenly cancelled. It's not clear whether the cancellations are a result of orders from above or whether people are taking the initiative and deciding it was best if they were not seen talking to Bloomberg. Or it may be a combination of both. Some Bloomberg reporters in China have been hauled in by security authorities and "reminded" of the limits of their licence to operate in China. These reminders have been taken as thinly veiled threats. They were told that even mentioning these meetings was an offence.
Bloomberg's story, which was worked on by nine journalists over a period of two months, said assets owned by Xi's extended family ran into hundreds of millions of US dollars and were mostly owned by his older sister, Qi Qiaoqiao, her husband, Deng Jiagui, and Qi's daughter, Zhang Yannan. None of the assets were linked to Xi, his wife or his daughter.
Following the publication of the story, sales of Bloomberg's data services to mainland financial institutions has virtually dried up, and in some cases they have not been renewed.
Bloomberg had informed the mainland authorities some two weeks before the story's publication. This triggered intense behind-the-scenes pressure on the news agency. At one stage, the mainland's ambassador to the United States met with Matthew Winkler, editor-in-chief of Bloomberg News, in Washington. In an unusual move, Daniel Doctoroff, Bloomberg's chief executive, vetted the story. It had originally been intended to launch a video package to accompany the story, but the idea was abandoned.
Not many companies are prepared to stand up to pressure from Beijing. Google did for a while before deciding to pull out of the mainland altogether. Bloomberg has about 3,000 terminals on the mainland, compared with about 7,000 in Singapore, 10,000 in Hong Kong, and 100,000 in the US. Some Bloomberg salespeople are apparently not well pleased by the recent turn of events.
Big pharmaceutical companies, newspapers, public relations companies and governments all use and abuse science and statistics, according to Ben Goldacre, a keynote speaker yesterday at the CLSA investor forum. He's a doctor, epidemiologist, psychiatrist and columnist for Britain's newspaper and author of the bestseller .
Along with poking fun at some of the claims in the press - such as shopping can make men impotent - and other such "studies", his most shocking stories were about the clinical trials performed by drug companies on drugs they wanted to commercialise. His forthcoming book, , discusses the misuse of evidence by the pharmaceutical industry, especially the way that negative data from clinical trials goes missing.
Did you know the efficacy of new drugs over old drugs is negligible - about 2 per cent? When conducting clinical trials, drug companies rarely, if ever, test their product against the best available drugs on the market. Instead they are tested against placebos. When they are tested against existing drugs, quite often the new drug will be trialed at standard doses against older drugs at high dosages, which can lead to unhealthy side effects and make the new drug appear better. Worst of all, negative trial data is often hidden.
All these practices are entirely legal. So Goldacre believes tougher regulatory action is needed to require drug companies to publish the negative results of their clinical trials - to get them to realise not doing so is research fraud.
He makes the point there is as yet no complete database of clinical trials, which he says is "the single most important flaw in the entire information architecture of academic medicine". This is why he has started to create it, though ironically, given the money swirling around the industry, it is being done on a shoestring. He said the data will eventually indicate, for example, which companies are the worst for withholding information.