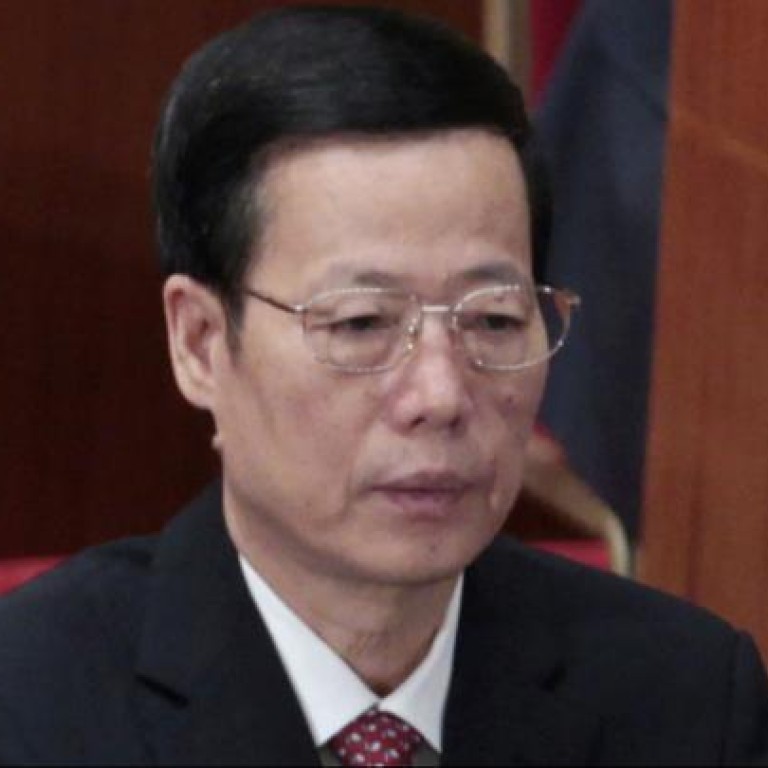 Zhang Gaoli's Tianjin economic model promises disaster for China
If Zhang Gaoli becomes the next economics supremo, his record of debt-driven expansion is exactly what the country does not want in future
Next week as the party faithful wait for China's new leaders to shuffle on to the stage in the Great Hall of the People, hopes will be riding high that the latest line-up of bosses will press ahead with the economic reforms needed to sustain the country's economic growth.
Unfortunately, the early signs are not promising.
According to the latest indications, China's new economic czar will not be the familiar figure of Wang Qishan.
Instead, the smart money is now betting that the less well known Zhang Gaoli will step up as China's new executive vice-premier in charge of economic affairs.
That is worrying, because Zhang's record in office hardly paints him as an ardent advocate of liberalisation.
At first glance he might look like a promising choice as China's new economic supremo. For the past five years Zhang has presided over the government and economy of Tianjin, China's fastest-growing province.
In 2011, his fiefdom recorded a blistering growth rate of 16.4 per cent (see the first chart), a pace matched only by Chongqing, the province formerly run by the disgraced party bigwig Bo Xilai.
That is troubling, because although Zhang may have eschewed the throw-back "red song" populism of his counterpart in Chongqing, he adopted a remarkably similar model of economic policy.
In charge of Tianjin, Zhang went all out to promote rapid growth through massive investment. Leading the charge was the Binhai New Area, an enormous 2,000 square kilometre development zone touted as a rival to Shenzhen or Shanghai's Pudong office district.
As well as one of the world's largest container ports, Binhai now boasts a spanking new airport, an "eco-city", a cruise terminal, three marinas for yachts, and a veritable forest of glittering new office towers, so far mostly untenanted.
On average over the past few years, investment in fixed assets has made up more than 60 per cent of Tianjin's gross domestic product.
Most of that development has been funded by debt. As the second chart shows, during Zhang's reign over Tianjin, the ratio of outstanding bank loans to the province's GDP shot up to more than 136 per cent.
That is only part of the story. Tianjin's provincial authorities also oversee a network of government-linked investment companies, many of which have ramped up their leverage levels through China's corporate bond market. According to data from Bloomberg, one of Tianjin's flagship listed investment companies, Tianjin Teda, boasts a debt-to-equity ratio of an astonishing 413 per cent.
All this debt-fuelled investment in trophy projects has certainly resulted in rapid headline growth rates, and clearly it has boosted Zhang's career. But how much of it will ever generate an economic return is doubtful. The handful of analysts who have examined Tianjin's finances in detail warn of a massive bad debt explosion in the making.
That may not worry Zhang. If recent reports are correct, by the time the crisis blows up, he will be ensconced in the Politburo standing committee as China's overall economic policy boss.
But it should certainly bother outside observers. As party boss in Tianjin, Zhang has proved himself an ardent proponent of China's investment-at-all-costs growth trajectory.
That is exactly the model economists say Beijing must now reject if it is to avoid the dreaded middle-income trap and sustain its development over the next 10 years.
Unfortunately, if Zhang does indeed succeed to the economic policy hot-seat next week, it looks as if China's chances of a successful rebalancing away from debt-funded investment and towards growth powered by private consumption will be severely diminished.
This article appeared in the South China Morning Post print edition as: Tianjin's economic model promises disaster for China