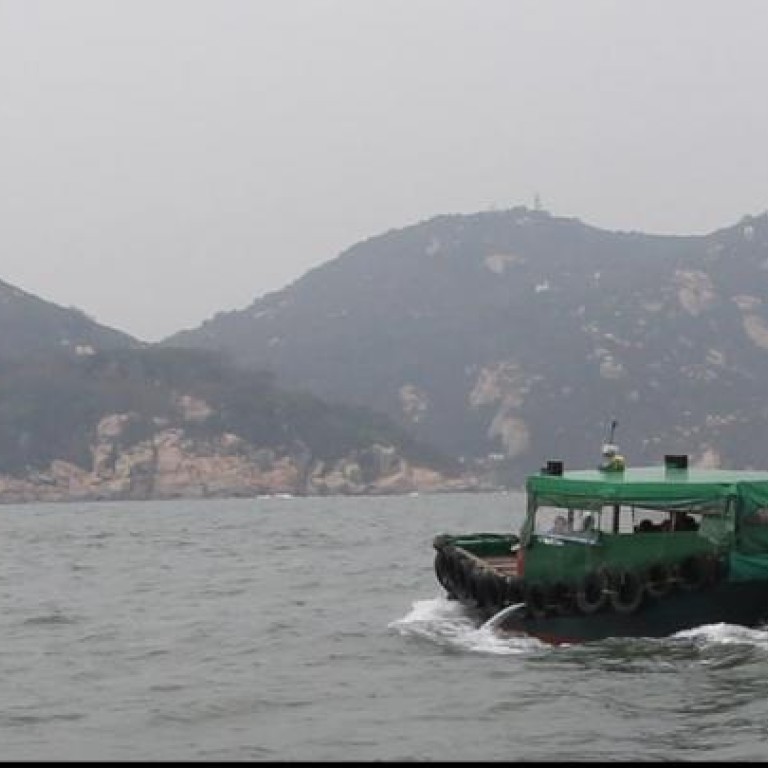 Government looks for a new director of public prosecutions
We have been talking for some months now about the interest on the part of Director of Public Prosecutions Kevin Zervos in becoming a judge. We see that the first shoe in that scenario dropped over the weekend with a government advertisement for a director of public prosecutions. This implies that Zervos has tended his resignation. He turns 60 next year so he would have to retire in any case under civil service rules. And if he is to become a judge he needs to take up the appointment before he turns 60 if he is to qualify for the benefits that accompany a seat on the bench, such as enhanced pension rights.
As to who will succeed Zervos, we have mentioned a few names in the past. Former deputy DPP Robert Lee Shiu-keung; Robert Pang Yiu-hung SC, who is with Bernacchi Chambers; Eric Kwok Tung-ming SC, of Plowman Chambers; and Joseph Tse Wah-yuen with Denis Chang's Chambers. However, the latest name on everyone's lips as the new front runner is Senior Counsel Keith Yeung from Plowman Chambers. This may well be because he is reportedly a close friend of Secretary for Justice Rimsky Yuen Kwok-keung.
Those at the Environmental Protection Department that are brooding over Hong Kong's future policy waste management would do well to take a look at a study on the impact on towns close to incinerators and hazardous waste facilities in Spain.
The EPD is supposed to be undertaking a reappraisal of its waste disposal arrangements since the shelving of the proposed Shek Kwu Chau incinerator project. However, the project has not been axed and land appraisal work is continuing at the location.
The Spanish study published in the October edition of wanted to assess the risk of dying from cancer in towns close to incinerators and installations for the recovery or disposal of hazardous waste. In the case of incinerators the report found that "high statistically significant excess risks were detected in towns … near to incinerators".
It said people were exposed to pollutants released directly to the air and from indirect exposure through water that passes toxins into the soil and aquifers. Proximity to incinerators leads to "excess risk for all cancers combined and for lung cancer, and in particular, marked increase in the risk of tumours of the pleura and gallbladder (men) and stomach (women)".
There was also "excess risk of tumour of the ovary and brain" for women living close to incinerators. None of the information from this study or other related studies is mentioned in the environmental impact assessment study for Hong Kong's incinerator project.
Meanwhile Macau is getting twitchy about the health impact of its incinerator. The Macau government has commissioned Chinese University to conduct a 10-year study into the health of residents in Ka Ho where people have been complaining of illness due to air pollution from ash from the incinerator.
The Food and Health Bureau became alarmed last year when hundreds of residents, many of them students and teachers in nearby schools, complained of lung and respiratory problems after contractors were found to have broken safety regulations by allowing ash to disperse into the atmosphere.
The nightclub Privé, perhaps sensing that some bankers have more time on their hands these days, has come up with a wheeze for drumming up business. Wednesdays are themed "Bankers v Models" night, when bankers take on the models at drinking games like beer pong, buzz seven, and flip cup. The promo comes with a picture of an alluring "model" and the suggestive thought: "Why work on financial models when you can work on real models, collect numbers and pop bottles?" Why not, indeed?
Those of you looking for something a little special this Christmas might like to consider the item on display in a Tokyo jewellery shop. It's a solid gold revolving decoration complete with 50 Disney characters, reports. It is made from 40 kilograms of pure gold and is about 2.4 metres high and 1.2 metres across, and comes with a price tag of 350 million yen (HK$3.08 billion).
Have you got any stories that Lai See should know about? E-mail them to  [email protected]