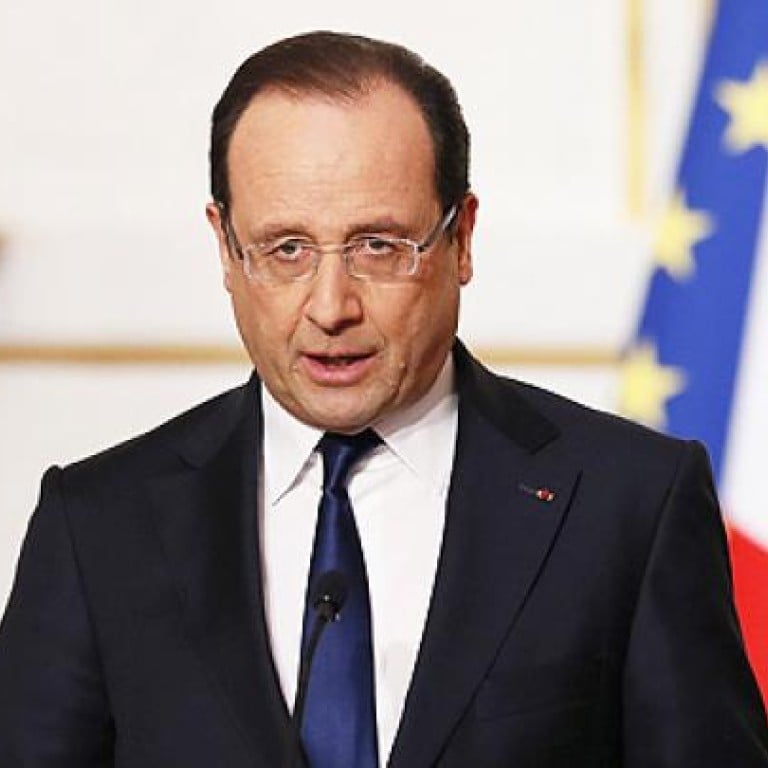 British Virgin Islands slam company leaks as 'illicit'
Government of British Virgin Territories calls journalists' investigation 'illicit' as European countries adopt action plan against tax evasion
Meanwhile, French President Francois Hollande and the European Commission have announced tougher measures against tax evasion.
"The BVI authorities are actively investigating how this private information has been illicitly obtained and used to attack the BVI financial services industry, which operates compliantly within international guidelines and the law," BVI Premier and Finance Minister Orlando Smith said in a statement e-mailed to the .
In one of the biggest information leaks in history, more than two million documents naming many individuals and detailing their financial dealings through offshore accounts were made available to the US-based ICIJ.
The group has been making public bits of the information it has obtained, which has sparked worldwide reaction from governments and politicians.
Smith said the leak was an isolated incident. "There is no indication of contagion or that the breach was systemic. Also, no breach of BVI official databases has occurred," he said.
On Tuesday, the European Commission announced an action plan to combat tax fraud and evasion. Britain, France, Germany, Italy and Spain agreed to co-operate on a pilot information exchange system to catch tax dodgers. Hollande has called for the eradication of tax havens and ordered French banks to declare all their subsidiaries, the BBC reported. He said his government would set up a central agency to fight fraud and corruption.
In the wake of the ICIJ's revelations, Hollande's friend and campaign treasurer Jean-Jacques Augier was forced to publicly admit he had a partnership with a Chinese businessman, Xi Shu, in an offshore firm.
Former French budget minister Jerome Cahuzac has been charged with tax fraud over a secret Swiss bank account. The French government has set a deadline of April 15 for ministers to declare their assets.
In 2009, then French president Nicolas Sarkozy and German Chancellor Dr Angela Merkel pushed for the naming and shaming of tax havens if they failed to end bank secrecy.
In response, China said it supported global efforts to tackle tax havens but did not want Hong Kong and Macau to be included among them.
Smith said in his statement: "While the overwhelming majority of persons use international financial centres for legitimate purposes, there are those that will abuse the system. Where wrongdoing is discovered, appropriate enforcement action is and will be taken. We continually review our legislative regime to ensure transparency, co-operation and compliance with international standards."
The BVI recently announced its commitment to concluding Foreign Account Tax Compliance Act negotiations with the US Treasury and entering a similar arrangement with Britain.
This article appeared in the South China Morning Post print edition as: Anger at leaks on tax haven companies