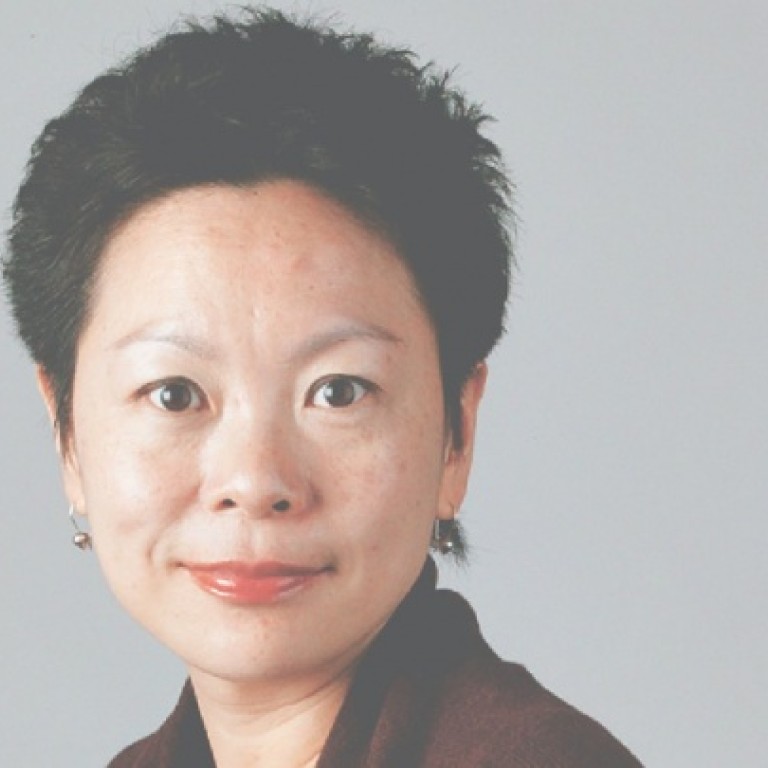 E&Y's outsourced auditing raises eyebrows in court
Imagine there are two new listings with largely identical businesses. Company A has its report signed off by a Hong Kong arm of a Big Four accountancy. Company B's is signed by the accountancy's mainland joint venture. Where will you put your money?
Imagine there are two new listings with largely identical businesses. Company A has its report signed off by a Hong Kong arm of a Big Four accountancy. Company B's is signed by the accountancy's mainland joint venture. Where will you put your money?
Most of you will say Company A, given the lack of confidence in the mainland's legal system and professional ethics. That's a big misunderstanding - if not a myth - based on what Ernst & Young Hong Kong told the Court of First Instance in the past month in relation to its audit work on a mainland company.
Despite its signature being on the audit report, it had "little" contractual control and staff participation in work that brought in only HK$873. The audit work had essentially been "outsourced" to its mainland peer, the firm said.
This rare glimpse into the operation of auditors on the mainland was provided by Alden Leung, quality and risk management leader (Greater China) of the firm, in his testimony.
The firm has been trying to fend off a demand by the Securities and Futures Commission for its audit papers on Standard Water, arguing that the mainland's state secrets law prevents it from doing so.
The mainland water treatment provider withdrew its application for listing in Hong Kong after E&Y HK resigned from the audit. The auditor pointed to inconsistencies in some financial documents.
In its website, Ernst & Young calls itself "the most globally integrated professional services organisation - in our mindset, actions and structure".
In the picture painted by Leung, he stressed that all member firms of E&Y are "independent legal entities" tied together by an agreement to use the same title and audit standards.
Yet, when questioned by Jat Sew-tong, for the SFC, Leung said he was not aware of any standing agreement between the global network and member firms that governs the terms of an audit contract with a client.
The contract - known as an engagement letter in the industry - between Standard Water and E&Y HK said the latter may use staff of its mainland affiliate Ernst & Young Hua Ming (E&Y HM) "on an ad hoc basis to do audit field work".
There was, however, no specific contract between the two for Standard Water said Leung. As to whether there was any standing agreement between the Hong Kong and mainland operations that governed their relationship, Leung was not sure.
If this strikes you as a little odd, you are not alone.
Mr Justice Peter Ng Ka-fai of the Court of First Instance intervened to ask Leung: "Are you saying that there is no piece of paper that governs the relationship?" The judge felt the need to rephrase the question twice. He replied yes but he didn't know where it is.
In reality, E&Y HM's involvement in Standard Water was a lot more than just "field work". Leung said the Hong Kong firm relied completely on the mainland firm to do the audit work.
The auditor in charge of the work, or the engagement partner, was Ben Yam, who is a partner in both the Hong Kong and mainland firms. In this case, Yam was acting in his role with the mainland entity which put in 15,000 man-hours on the job, while seven of E&Y's HK staff booked 88 hours.
"Hong Kong has little involvement," said Leung. As a result, he said the Hong Kong office gained only 0.02 per cent of the audit fee. That translates into HK$873; the balance of the HK$4.35 million audit fee went to the firm's mainland office.
In the end, it was the mainland auditor who pointed out the problem in Standard Water's financial papers. It was also the mainland auditor who decided its Hong Kong affiliate should resign, Leung said, even though the audit report was signed by the Hong Kong office.
Leung said Yam consulted him on his concerns before withdrawing from the case. Yam told Leung some company papers dated from 2008 were in fact produced in 2009. Leung agreed with Yam that there were indeed integrity issues. E&Y HK did not review any of the audit papers before it handed in its resignation, said Leung.
In distancing itself from the job, E&Y HK argues that the Hong Kong regulator should not have pressed it for the audit papers given that the mainland affiliate did most of the work and held all the papers. Moreover, it noted the mainland's state secrets laws prevent the affiliate from handing the papers to outside regulators.
The audit industry will be keen to see how persuasive E&Y HK's argument proves to be. This has added relevance in light of US regulators having started a similar battle with the Big Four for audit papers in relation to a large number of mainland companies suspected of accounting fraud.
While we may have to wait some months for the outcome of E&Y HK's court case, we have learned one thing: Sometimes, a signature of a Hong Kong auditor just may not be all that you think it should be.
This article appeared in the South China Morning Post print edition as: E&Y's outsourced auditing raises eyebrows in court