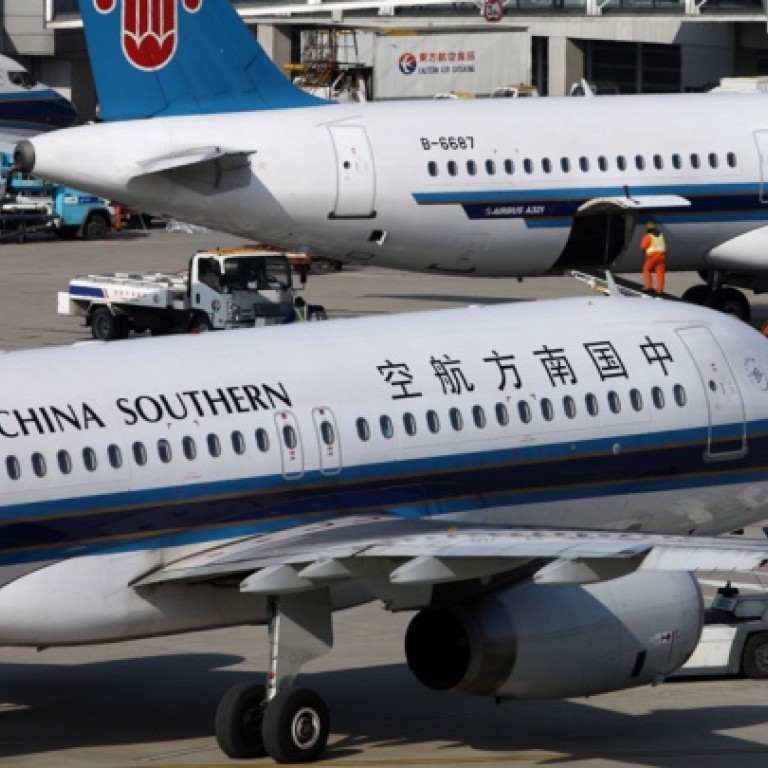 Chinese airlines defy Europe over emissions rules
Mainland airlines say Beijing told them not to provide data to EC's greenhouse gas scheme
Mainland air carriers will continue to defy the European Commission's order to comply with its carbon emissions trading scheme and provide flight data to and within Europe.
An executive from China Southern, who did not want to be named, said: "We will strictly go by what the State Council and Civil Aviation Administration of China has told us to do, that is, not to comply with the European Commission's emissions trading scheme. We have no say on this matter, as it's a diplomatic issue and beyond our reach."
The EC yesterday said it could fine eight Chinese and two Indian carriers for not paying for their greenhouse gas emissions as a result of flights within the European Union, AFP reported.
The China Air Transport Association said the fines imposed by the EC are related to the flight data that ought to have been submitted to the bloc by April.
The EC's move reverses a stance in November, when it decided to keep non-EU airlines out of the European emissions trading scheme for a year.
Air China, which is on the penalty list, decided to order 100 Airbus aircraft this month. This followed a letter of intent to buy 60 Airbus aircraft by the state-owned China Aviation Supplies Holding last month.
The flurry of orders was seen as an improvement in trade relations between China and the EU after aircraft orders had been frozen following disputes on the trading scheme.
In a highly controversial move last year, the EU added airlines to the emissions trading scheme regime, sparking protests from the United States and China, which said the move breached international law. Beijing even went so far as to threaten retaliation against the EU, its biggest single export market.
As the protests mounted, Brussels backed off and suspended the scheme for non-EU airlines flying to and from Europe, with the aim of negotiating a solution. Yesterday, however, it made it clear that non-EU airlines were still liable to pay for pollution on flights made within the EU.
It said that almost all airlines had fully complied with their emissions trading scheme obligations.
However, eight Chinese carriers, including majors such as China Airlines, China Eastern and China Southern, alongside Air India and Jet Airways (India) were at fault, it said.
The eight Chinese companies were liable to fines of €2.4 million (HK$24 million) combined, while the two Indian groups owed much less, at €30,000.
This article appeared in the South China Morning Post print edition as: Air carriers defy Europe over emission rules