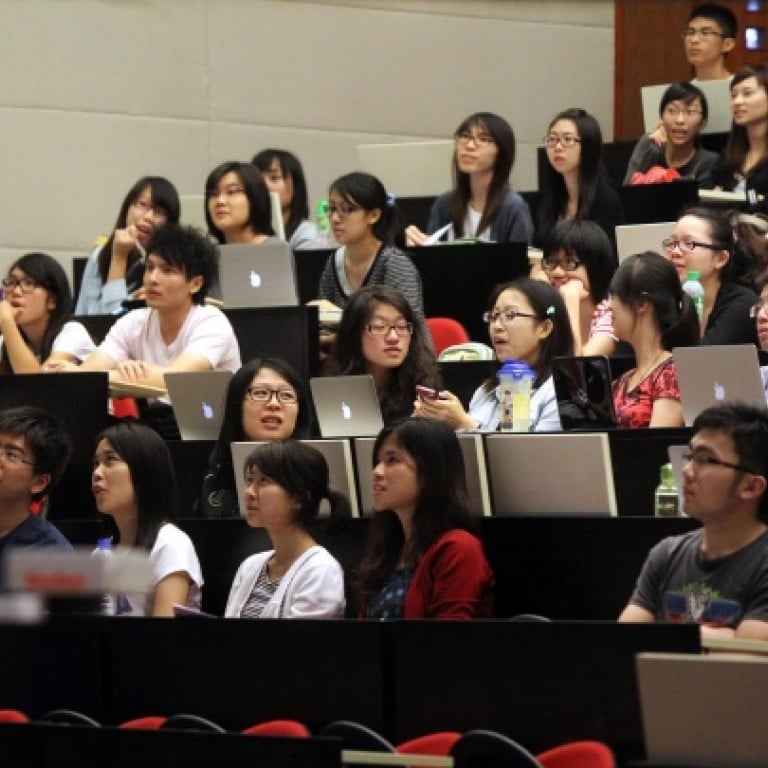 Even for the Black Card, it's a bit rich of Amex to double fee
The American Express Centurion Card - informally known as the Black Card - recently sent out a nice letter to its users but with a sting in the tail. The Black Card is, as describes it, the Bugatti of credit cards and use is by invitation only.
As Amex says on its website: "Rarely seen, always recognised." It goes on to say, "Available by invitation only. The Centurion Card is the world's rarest American Express Card and confers a level of service that can be extended only to selected individuals worldwide".
Its recent letter discussed its new services, discounts, access to clubs and so on. Some of these services include preferred pricing for hiring high-end cars like a Ferrari, Lamborghini, Bentley or Tesla, if that appeals. At the end of the letter Amex casually notes that the annual fee is to be increased by 100 per cent from HK$19,800 to HK$38,800 - a price that even selected individuals might balk at.
Cash Financial Services is attempting to cash in, so to speak, on the publicity surrounding the government's recent iBond announcement. It is offering university students a special deal if they purchase the bonds through the company, in the form of 100 per cent margin financing and a waiver of the administration fee. At HK$10,000 a pop this could represent an interesting "value proposition" as they like to say in the trade. We wonder how many parents will be pushing their offspring into these deals on their behalf. In addition, Cash is offering three internships to student bond buyers lasting 21/2 months, and will pay them HK$30,000. Cash is not doing this out of the kindness of its heart. It's looking to the student body as a source of new customers.
We read with interest and some alarm an account in of a 40-year-old woman who has pleaded guilty to attacking her 29-year-old boyfriend with a chainsaw, an axe and corrosive acid. What had the man done to upset her to such an extent? The paper reports that he had tried to sever his relationship with her. Astonishingly the man survived the assault, though is now blinded in his left eye and has long scars on his face and neck. The man told that the woman had lied to him about many things, including her real age and the stretch marks on her stomach. People are sometimes very strange.
The Leisure and Cultural Services Department (LCSD) works in mysterious ways. Take the issue of the Kowloon Tsai swimming pool. We see that at 7.31am yesterday the LCSD announced that due to urgent maintenance works for the filtration plant, Kowloon Tsai pool in Kowloon City has been temporarily closed until further notice. So swimmers could be forgiven for thinking it would be closed for a while. Radio and TV announcers were urged by the department to announce this as soon as possible and to repeat it at regular intervals.
However, by evening, the situation had changed. The department put out another message at 6.12pm saying that the pool had been reopened. Maybe we are being finicky, but why not say that the pool is to be closed for a day?
We are grateful to the for alerting us to Christine Johnson's lively take on the banking sector. She's a fund manager at Old Mutual Global Investors and writes: "There is a growing unease that the landscape of developed economies resembles some dismal after-party - littered with bloated banks and stumbling companies, half-drunk and half-hungover, unable to stay but incapable of finding a direction home.
"Pre the 2008 credit crisis, bankers partied like rock stars. It seemed that all you needed to land a bank loan was a warmed-over business plan and a tie with a four-inch knot. The champagne flowed as free and fast as self-assessment mortgages.
"After a marriage so excruciating it made Katy Perry and Russell Brand seem idyllic in 2009, Lloyds Bank had a whopping £236 billion (HK$2.7 billion) of 'non-core business' - a reference to its bad loans. Spanish banks look like financial versions of Lindsay Lohan with good intentions enforced by the courts, but a host of unresolved issues."