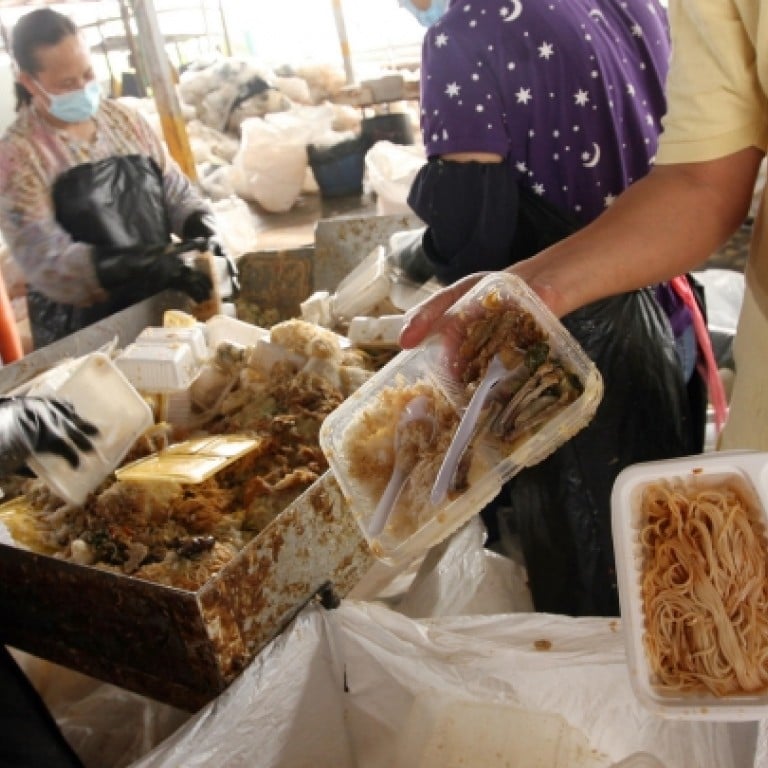 Buried treasure a waste when we can sell it to the Europeans
Rubbish - or municipal solid waste (MSW) as we should call it - appears to be the latest subject to acquire political distinction. Now we have Chief Executive C.Y. Leung and Chief Secretary Carrie Lam Cheng Yuet-ngor bemoaning the Legislative Council's reluctance to expand the landfills.
The expansions are vital, we are told, or we'll have rubbish piling up on the streets. But is it really so vital to expand the landfills? One alternative which we haven't heard discussed is the possibility of selling the waste. In Europe there are a number of countries that are wedded to waste-to-energy incinerators.
However, several countries have built too many incinerators and are struggling to find enough MSW to fuel them. Oslo imports rubbish from all over Europe, including Ireland, parts of Britain and Sweden. Incineration provides Oslo with heating and electricity. Northern Europe produces about 150 million tonnes of waste a year but has an incineration capacity of about 700 million tonnes.
Waste is seen as a commodity in Europe. Meanwhile, in Hong Kong we bury it. The government should sell it or let market forces come into play and offload it to the highest bidder, who can then sell it to the Europeans.
It being such a hot topic we cannot resist the urge to write more about MSW. It is instructive to take another look at the Legislative Council panel on the environment's observations on waste management. At a panel meeting in April last year, members said they were opposed to "the reliance on landfills for waste disposal in the view of the associated environmental nuisance, as well as the long lead time and cost incurred from restoration of landfills". They went on to stress the need for a holistic package, "of waste management measures (including waste reduction, separation and recycling) with waste incineration as a last resort". Clearly not much has changed over the past year.
At the risk of being taken for an MSW nerd, let us consider the composition of Hong Kong's waste. Some 48 per cent of it is what those versed in these matters describe as putrescibles - that is, matter which putrefies. About 42 per cent of Hong Kong's MSW is food waste while some 4 per cent is mostly diapers. This means that roughly half of Hong Kong's MSW has an extremely high moisture content and is about 33 per cent less than the calorific value which is required for effective combustion.
This means that to get this stuff to burn in a traditional incinerator, matter with a higher calorific value will have to be added. So, instead of going for an incinerator why not have a big anaerobic digestion plant to deal with this high volume of putrescible MSW more efficiently and in a more environmentally friendly way? The government is tinkering with this and has plans to have one that will handle 200 tonnes of food waste per day. But Hong Kong produces about 4,000 tonnes of such waste a day. So why not have a bigger plant to deal with this stuff? It will produce energy which can be used to generate electricity, and also lots of compost for which buyers will have to be found. But it would certainly take a lot of pressure off the need for building a large, expensive incinerator.
We have more tales about HSBC and its ill-fated new ATM card using the China UnionPay payment network.
A reader writes that he couldn't even use his card in the Travelex ATM at Hong Kong airport even though it purports to accept China UnionPay.
But we have a sunnier story from a reader who found himself in Switzerland with no cash. He reports that a call to HSBC's Hong Kong call centre at 4.30am, Hong Kong time, resulted in him being expertly guided through the process that allowed him to activate his ATM card. UnionPay is widely accepted at ATMs in Switzerland, apparently. He then travelled to Italy, where he was unable to use his ATM card even at ATMs that displayed the UnionPay logo. As a result there was some embarrassment on his part as he was unable to settle a hotel bill. But he ends by commending HSBC staff: "Frankly, I was amazed to find them responding at 4.30am Hong Kong time, a service one wouldn't expect in Europe."