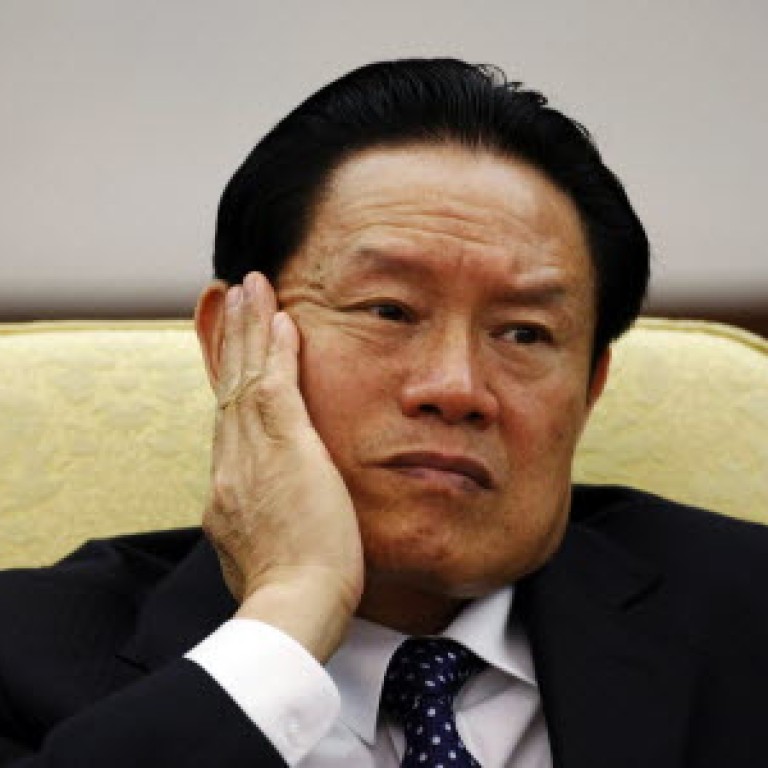 China graft probe looks more like a 'petro purge' than an assault on sleaze
If graft-busters focus on sectors controlled by rival political factions, it's hard to see investigations as anything but a tool to discredit opponents
China's latest anti-corruption drive, which has so far snared a clutch of senior serving and former state oil company executives, has been widely hailed as proof that the country's new leadership under President Xi Jinping and Premier Li Keqiang is serious about pushing through economic reforms in the face of stiff opposition from powerful entrenched interests in the state sector.
Maybe, but if they want to convince the sceptics, Xi's graft-busters will have to widen their investigations beyond China's state petroleum industry.
To prove they really mean business, they should consider turning over a few stones in China's mining industry, in its telecommunications and electrical equipment sectors, and, above all, in its property development business.
Corruption, cronyism and nepotism exist on a vast scale across these sectors, as well as in the petroleum industry, because China's economic model makes it all too easy for senior officials to trade on their positions to enrich themselves, their families and their friends.
Although Beijing has liberalised much of the country's "downstream" economy - light manufacturing, retailing and the like - Beijing retains a tight grip on "upstream" sectors including raw materials, energy, and communications, where state-owned corporations can make vast profits exploiting their monopoly positions.
Senior officials in the state monoliths then use their influence to grant lucrative contracts to private firms set up by their friends and relatives.
The extension of the latest anti-corruption probe from executives at state oil giants CNPC and PetroChina to encompass the chairman of Hong Kong-listed oil field services company Wison Engineering illustrates how the nexus works.
In effect, the state sector uses its monopolies to extract handsome rents from the private sector and people. In turn, officials and their cronies then use their influence to extract even more lucrative rents from the state sector, allowing them to amass fortunes in many cases worth billions of yuan.
But although corruption is rampant throughout the state-dominated sectors of China's economy, it's not hard to fathom why the latest investigation is concentrating on senior figures from the oil industry.
The probe follows the trial on graft charges of former Chongqing party chief Bo Xilai, a protégé of Zhou Yongkang, who retired from the politburo standing committee last year.
With extensive powerbases in both the petroleum sector and China's internal security apparatus, Zhou had come to be regarded as too powerful altogether by other party bosses.
With Bo now well and truly out of the way and in no position to protect his political patron in retirement, China's leadership is now targeting Zhou himself and getting rid of his other associates, removing them from industry appointments that wield substantial economic power.
In other words, this investigation looks a lot like an old-fashioned political purge, with the newly installed leadership using corruption charges as a weapon to eliminate an opposition faction within the power structure.
As a result, doubts about the leadership's commitment to fighting corruption are likely to persist.
If China's new leaders really want to establish their credentials as reformers and to demonstrate their willingness to take on the entrenched interests resisting economic reform, they should instruct their anti-graft sleuths to begin digging a little closer to home, for example in the mining and telecommunications equipment sectors.
Whether they will, however, is doubtful. As a detailed investigation published last year by Bloomberg revealed, relatives of Xi Jinping have amassed extensive interests in a range of businesses classed as "strategic" by Beijing, including a rare earth minerals miner and a company providing equipment to state telecommunications giant China Mobile.
Of course, they could have built up those businesses entirely through hard work and natural talent.
But as long as the leadership's investigations focus on economic sectors controlled by rival political factions, it will be hard to shake the impression that corruption probes are merely a useful tool to discredit political opponents, rather than a serious attempt to tackle the rottenness at the heart of the country's economy.
After months of bickering, Brazil, Russia, China, India and South Africa have reportedly agreed on the capital structure for the Brics development bank they are planning to set up.
Each country will contribute US$10 billion, giving a total capital base of US$50 billion.
Considering that at the end of last year China Development Bank had US$78 billion in capital, while the Asian Development Bank boasted US$163 billion, you have to wonder what exactly the point of this Brics bank is.
This article appeared in the South China Morning Post print edition as: Probe looks more like a purge than a real assault on sleaze