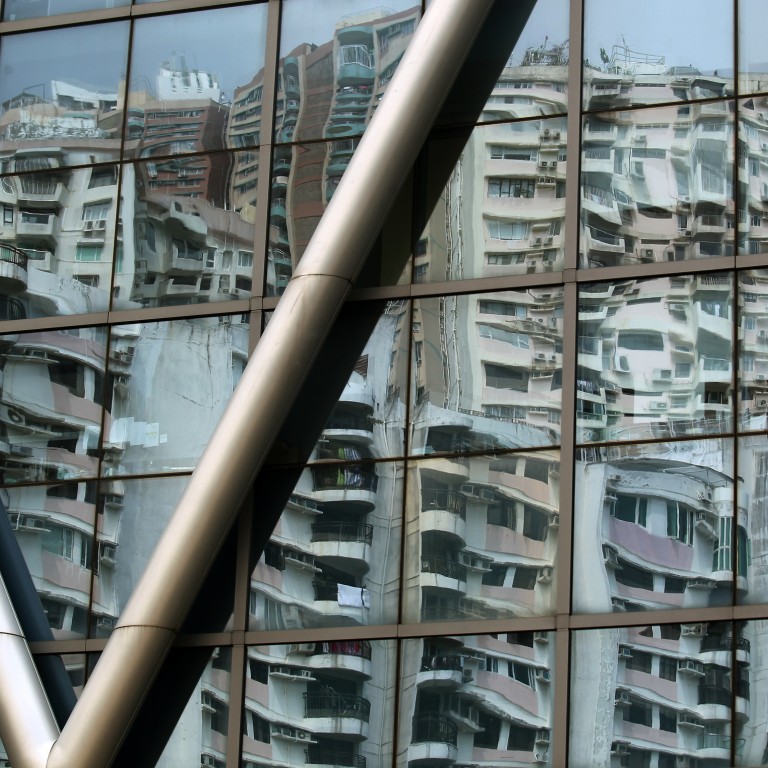 Opinion
Jake's View
by Jake Van Der Kamp
Jake's View
by Jake Van Der Kamp
Cyberia's worrying lack of IT start-ups
Not many companies will share Cyberport's HK$200 million largesse if it really only supports new Hong Kong-based technology firms
It is actually not that much money but, then again, it won't be split many ways if the Cyberport people stick to their mandate of spending it only on Hong Kong-based technology start-ups.
There is a good reason for this. Technology start-ups are so thin on the ground here that even Cyberport, supposedly their ideal home with discounted rents and specialist incubator services, has very few of them as tenants.
Here is an excerpt, taken at random from that tenant list by pressing the next key at the bottom of the first page of the list twice and then continuing alphabetically:
- Office of the Government Chief Information Officer. But does the GCIO actually work in Cyberia? The website's contact information gives his address as Wanchai Tower on Harbour Road. Let's call it Lost in Space. It's not information technology anyway.
- OMD stands for Optimum Media Direction. It is based out of France and is a branch of Omnicom Media Group, a big US advertising and public relations agency. Not IT.
A private equity fund management firm focused on China. It may have some of its money in IT companies. So does HSBC.
- A hit! A Hong Kong based and bred software applications developer. We might quibble as to whether app writers really do anything more than piggyback on technology but we won't.
- A property arm of the Cyberwok (PCCW), the original developer of Cyberia. It has a whole floor of Cyberport 2 for itself. It must have lots of technology. Let me see now. Hmmm …
- The Cyberwok again, this time the bit of it that deals with fancy telecommunications ideas for companies. Let us distinguish, however, between a technology start-up and technology's geriatric ward. We have no bawling baby here. This one is more in need of a cane.
The Omnicon spin doctors once more. This branch appears to be headquartered out of London.
- "Coming soon" says the only page of the website. Did you ever come at all, Pinnacle? Come again then some day.
And once again, the Cyberwok, this time as PCCW Solutions in a different guise.
A book publisher allied with Cambridge University Press, specialising in children's books. IT? Ha-ha-ha. Ho-ho-ho. Hee-hee-hee.
A personal investment adviser. It also says it is a software company. I can say this, too. I am a software company. You see? I just said it. So did the people at Privé. It's easy. I can do it, you can do it, anyone can do it.
Knock, knock, yoo-hoo, anyone there?
A California-based interior design consultant specialising in hotels and offices. These people may use computers to help them in their design work. In fact, I'm sure they do. This makes it a local IT start-up.
- The local sales and support office of a Wisconsin-headquartered manufacturer of motor control and related equipment. Rockwell has been in business since Adam and Eve. That's what we mean by start-up. It has been up and going from the start.
- A distribution office for an American-based producer of children's learning aids under the Vinci brand name. The Vinci website emphasises that "Vinci is not about technology". I'll take their word for it.
The local office of a Maryland-based technology company that specialises in securing electronic bank transfers and other financial transactions. This is definitely an information technology business. I have some trouble, however, in locating Maryland on the map of Hong Kong and in finding a definition of start-up to fit the case.
The point is obvious without going further. Out of 16 names taken from a random starting point on Cyberport's tenant list, I could find only one bona fide Hong Kong technology start-up.
Give up the pretence, folks. This is getting silly beyond words.
This article appeared in the South China Morning Post print edition as: Cyberia's worrying lack of IT start-ups