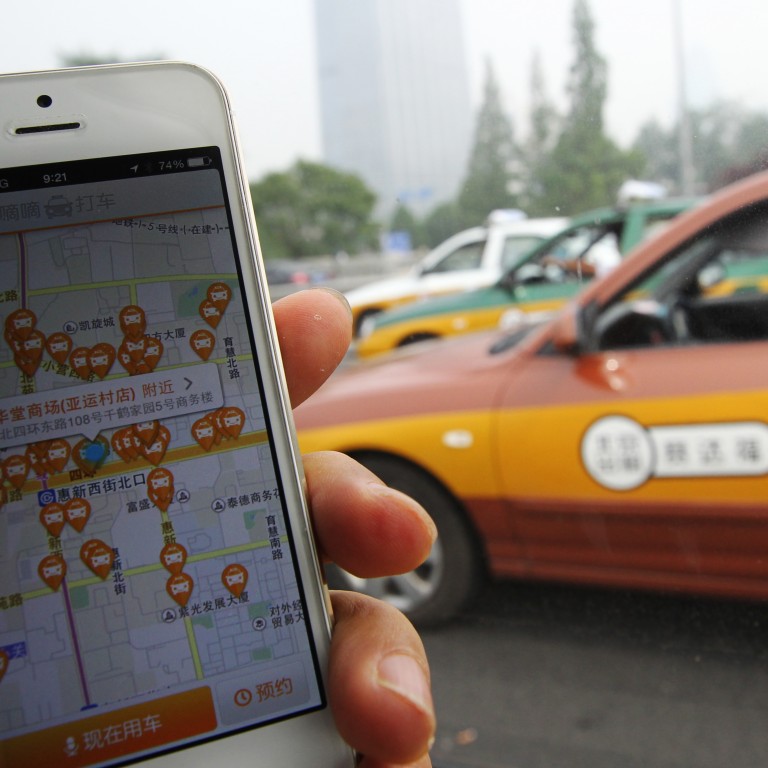 Opinion
Mr. Shangkong
by George Chen
Mr. Shangkong
by George Chen
Power struggles, regulatory uncertainties challenge China's new internet dream
Old-fashioned bureaucracy is undermining the Internet Plus strategy
Premier Li Keqiang has recently become a big fan of the internet. Wherever he goes and speaks, he promotes Beijing's "
Internet Plus
" strategy, which is aimed at transforming the mainland's labour intensive economy into a more innovative, internet-driven one.
But some of Li's subordinates appear to have been slow to catch on to the premier's new thinking about the economic future. Last week, local officials
raided the Guangzhou office of Uber
, the operator of the globally popular taxi-hailing app, because the city's transport authorities suspected Uber did not have "legal status" to provide taxi services in Guangzhou, one of the most developed and wealthy cities on the mainland.
It was not the first time that local authorities had targeted taxi-hailing apps, mostly for regulatory reasons. Late last year, local authorities in the eastern city of Suzhou told the operator of homegrown taxi-hailing app Didi that it could only continue to do business in the city if it joined an online taxi booking system developed by the local government.
The legal status of such smartphone-powered taxi-hailing services has been in doubt since a mainland-wide ban was announced in January, but the ban was never seriously enforced until the raid in Guangzhou.
Earlier this year, two homegrown taxi apps - Kuaidi and Didi - announced a US$6 billion merger, partly in an effort to work together in a fast-changing regulatory environment, which may be related to another power struggle between different regulators.
A number of government agencies at the central, provincial and city levels can have a say on the taxi-hailing business, including the State Administration for Industry and Commerce - which is in charge of business registration, which defines a company's business scope on the mainland - and of course the transport authorities, because taxis are considered public transport. The Ministry of Industry and Information Technology is also keen to get involved as well as national and local tax authorities.
All things considered, public and government relations may soon become bigger challenges than innovation for the new technology business.
On the other hand, taxi apps like Uber have made getting a taxi much easier in many big mainland cities, such as Shanghai and Guangzhou, and many Uber users left messages to show their support on Uber's official Weibo microblog page after news of the Guangzhou raid became public.
The ultimate goal of any kind of technological innovation must be to improve people's lives. If Premier Li is serious about how technology can transform the economy and benefit people, it's time to kill off old-fashioned bureaucracy and encourage officials to catch up with the times.
This article appeared in the South China Morning Post print edition as: China's internet dream faces challenges